We are Back to Business at the BLC!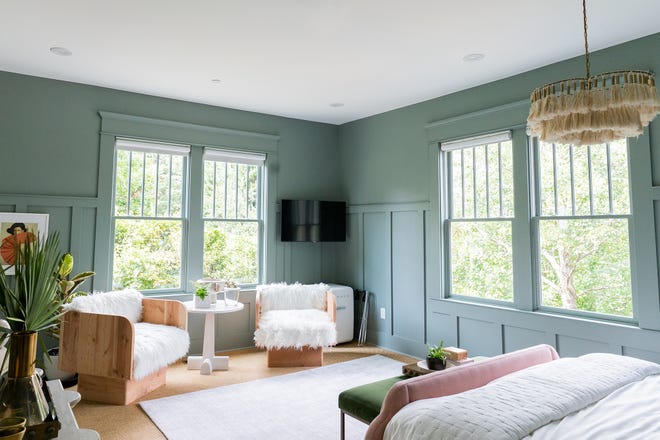 MAKE ATHENS YOUR NEXT DESTINATION AT NEW B&B
Cameron (BBA '04) and Candice Treadway (AB '03), real estate agents at 5Market Realty, discovered a need for lodging space in the Five Points area which inspired them to create ATHBNB's The Rushmore. The Treadways celebrated the opening of their luxury bed-and-breakfast at a ribbon cutting with members of the Athens community, including Mayor Kelly Girtz. The historic home was renovated to create a modern look, while preserving some of the original materials including hardwood floors, brick exterior, and the majority of windows which were able to be preserved. The Rushmore will offer 14 suites, each developed by local design company Metal + Petal. Maintaining the local feel, breakfasts will also be provided by Cafe on Lumpkin. To learn more about this location or to book your next trip to Athens, visit Stayathbnb.com.
HAMPTON LEADING GEORGIA TRANSMISSION AS CEO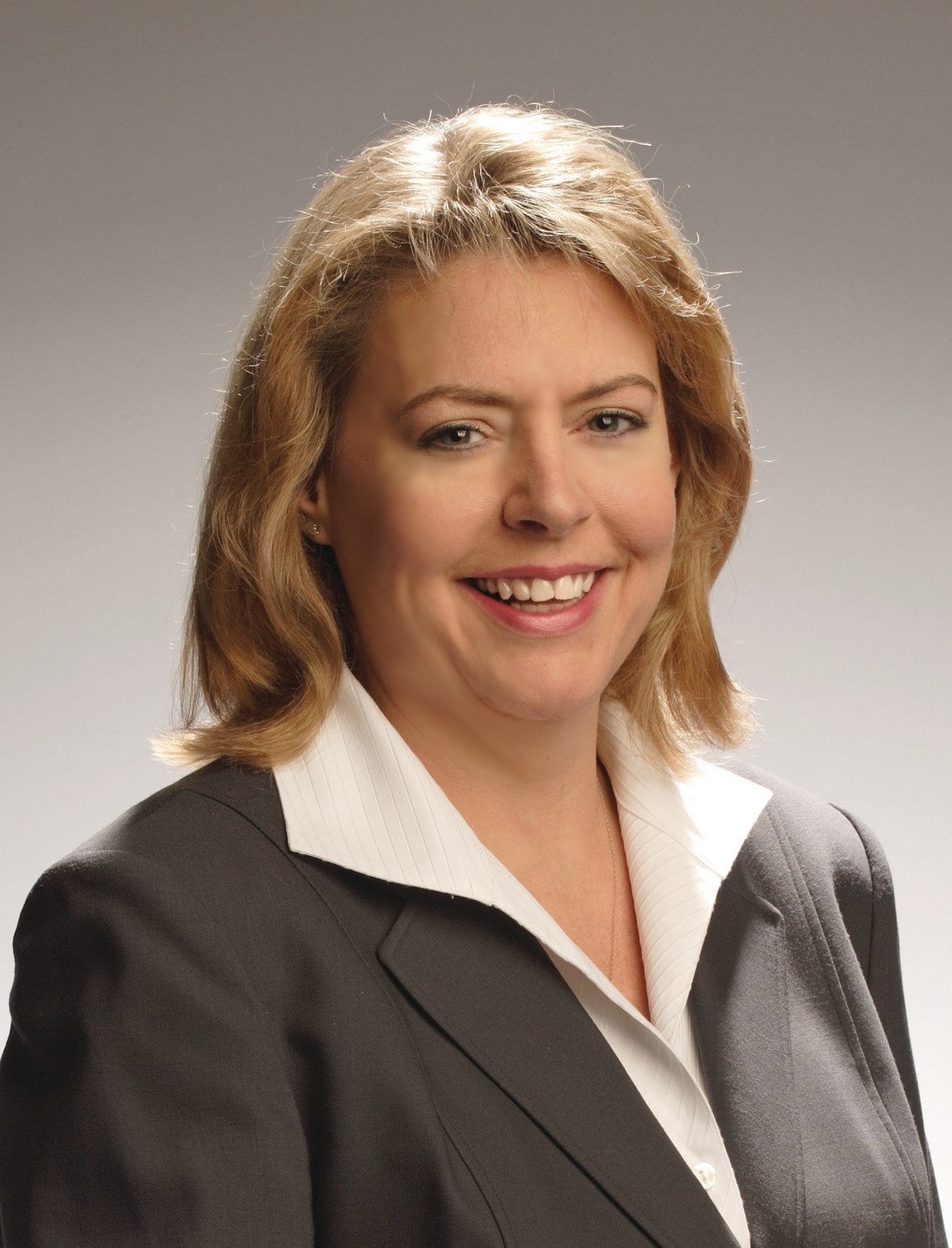 Barbara Hampton, MBA '06 was named President and CEO of Georgia Transmission Corporation (GTC) by the board of directors, earlier this year. With more than 34 years of experience in the energy industry, she has expertise in finance, accounting, auditing, budgeting, strategic planning, procurement, information technology and rate design. Hampton transitioned to her new role after serving as senior vice president and chief financial officer since 2005. "In addition to impressive credentials, Barbara is a natural leader," said GTC Board Chairman Charles R. Fendley. "She is level-headed and her sincerity and strategic thinking help her connect with the EMCs' managers and employees as well as the financial community."
Hampton holds a bachelor's degree in accounting from the University of Louisiana, a master's degree from the University of Georgia and is a certified public accountant. She also serves as the current at-large financial expert on the National Rural Utilities Cooperative Finance Corporation (CFC) board of directors. Gov. Nathan Deal appointed her in 2011 and again in 2018 to serve on the state board of education and she served as chair in 2012 and 2013.
In addition, Hampton is an Emeritus member of the Terry College Alumni Board and serves on the Georgia Chamber of Commerce for the Operations Committee. Full press release available on gatrans.com.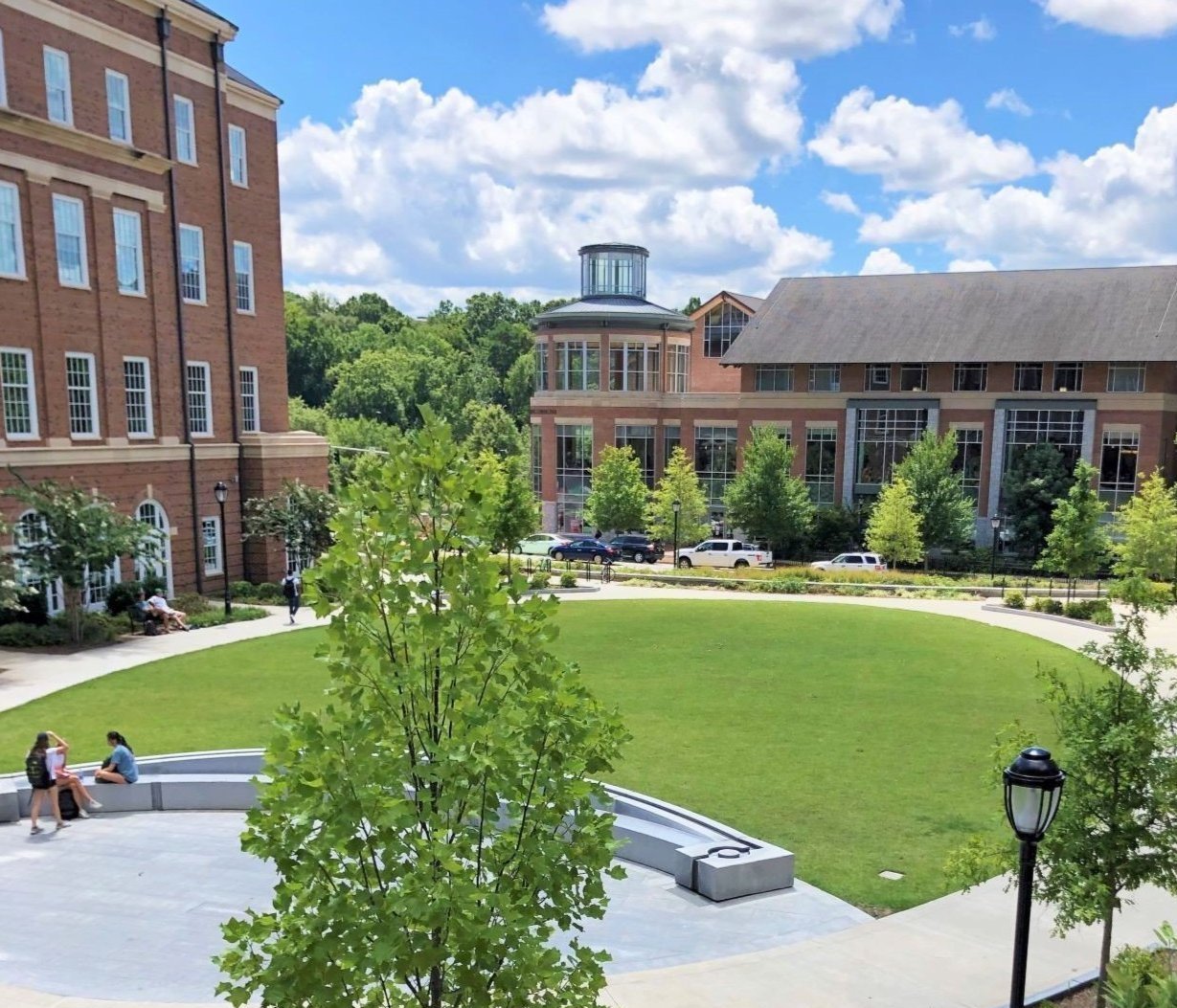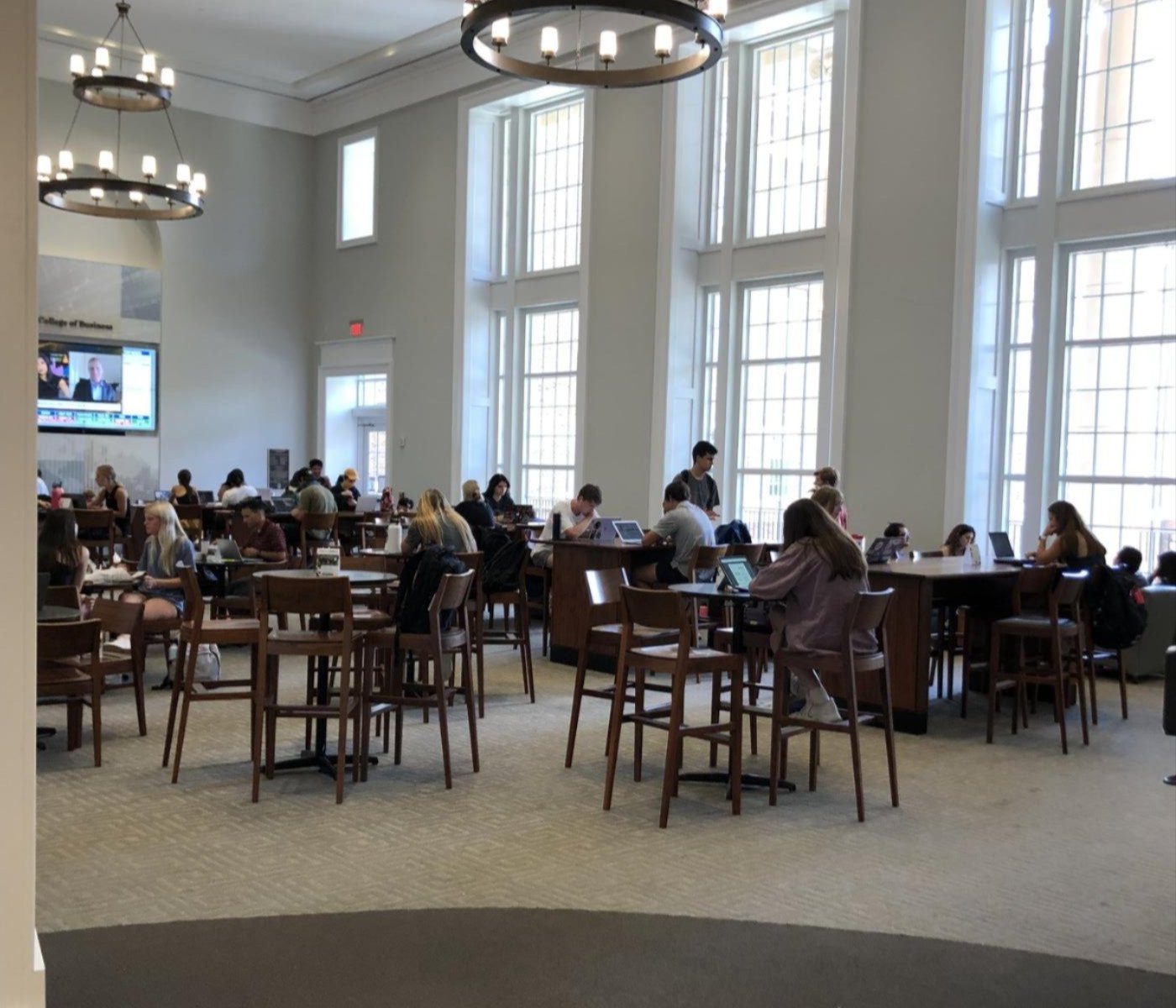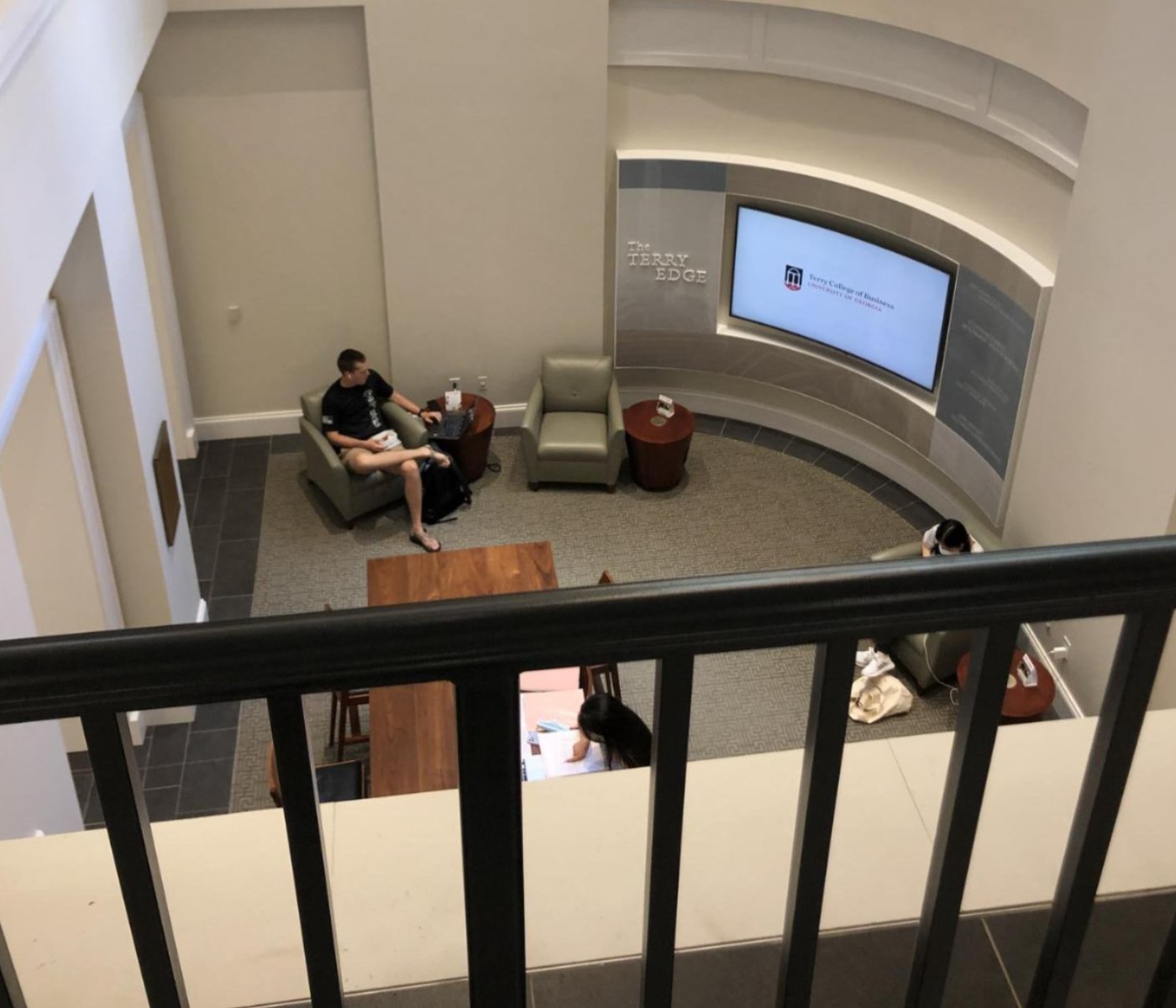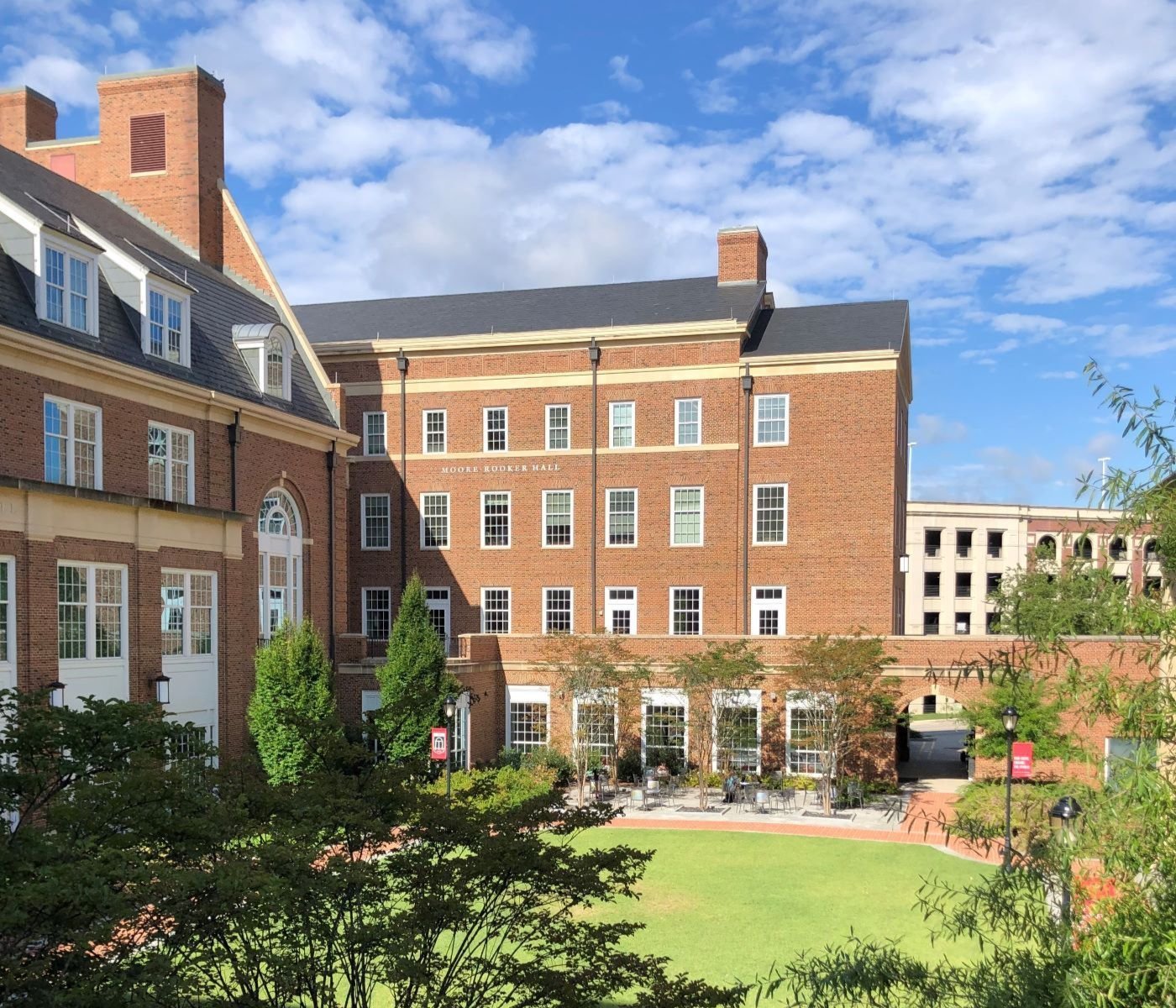 TERRY COLLEGE IS OFFICIALLY BACK TO BUSINESS WITH THE START OF CLASSES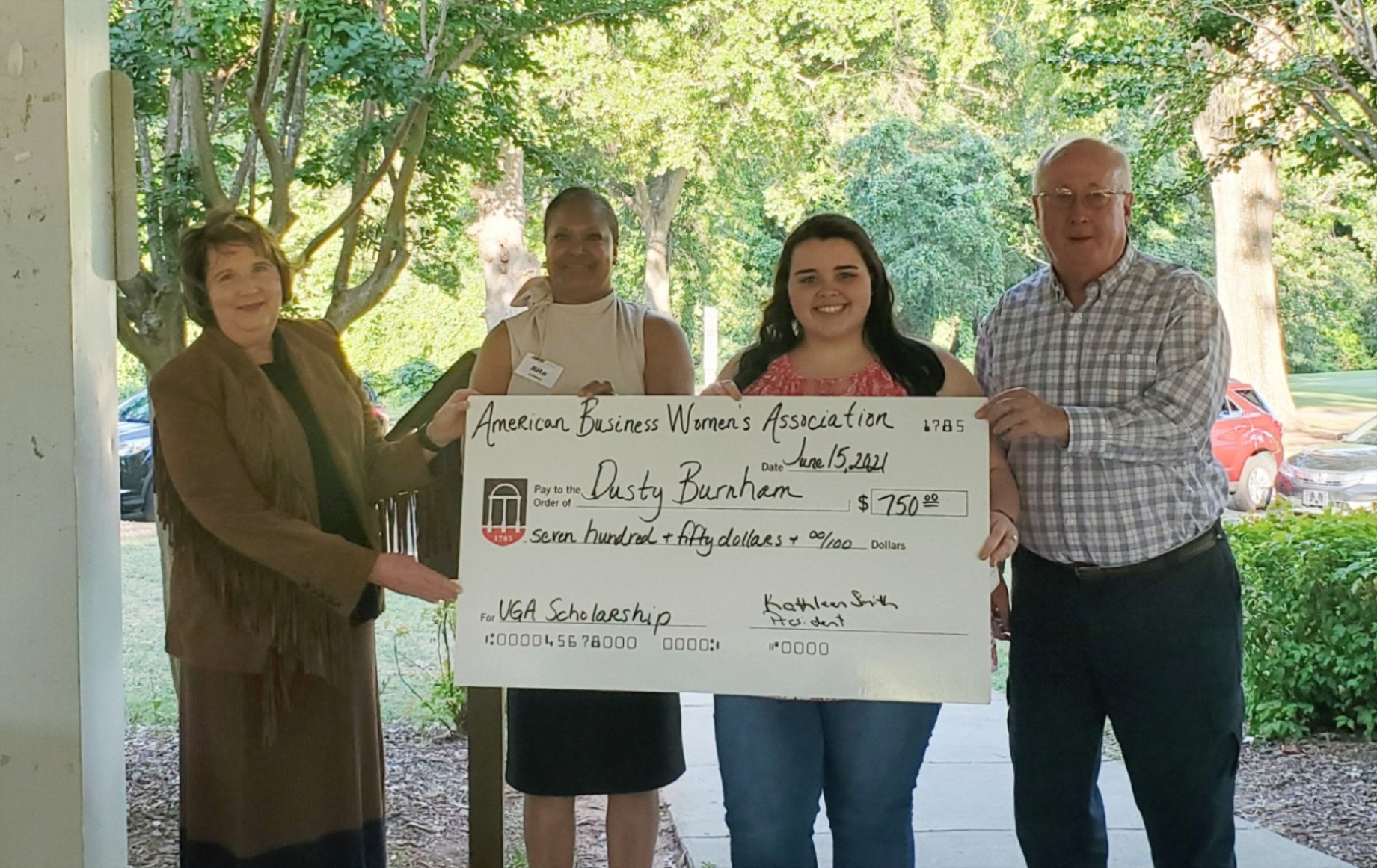 Pictured are (l-r) ABWA members Wanda Chronic Howell and Rita Johnson with scholarship recipient Dusty Burnham and UGA Griffin Interim Assistant Provost and Campus Director, Dr. David Buntin. (credit: Ashley Biles)
BURNHAM NAMED ABWA SCHOLARSHIP RECIPIENT
The American Business Women's Association (AWBA), Iris Chapter, awards a scholarship to a student majoring in business or a business-related field on the University of Georgia Griffin Campus annually. This year the scholarship was open to students in the Terry College of Business, those pursing a degree in Agribusiness, or those in the College of Family and Consumer Sciences. Dusty Burnham, a senior general business major, was selected as the 2021 recipient. "The ABWA Iris Chapter has a proud history of supporting women as they expand their education and pursue their dreams. We are all honored to support Dusty in her education," stated Kathleen Smith, President of the ABWA Iris Chapter. "We are proud of all her accomplishments and look forward to seeing her develop her talents further as she builds her life ahead."

Burnham was inspired to pursue an education in business when she discovered it would allow her to master the entire process. Burnham describes herself as someone who does not like to do the same thing each day, loves to be challenged and never wants to stop learning. By studying general business, she was able to learn about accounting, marketing, management, and psychology all wrapped into one degree.
"I love to be challenged to learn more to climb the ladder and I wanted to have the knowledge to complete other things outside of my job description," she stated. "It was the best decision I could have made for my future."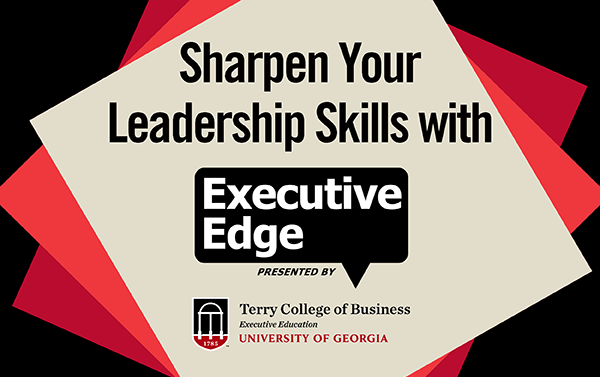 Join us on LinkedIn Live, Wednesday, September 8 for UGA Lean Six Sigma Certification Programs, an exciting discussion led by Terry College of Business faculty members: Dr. Donald Addison, Institute for Leadership Advancement and Dr. Troy Montgomery, Department of Management. This program will introduce the Lean Six Sigma methodology and highlight the importance of design thinking, change management and project management to address organizational challenges and opportunities.
Join us for the 2021 Terry College Homecoming Tailgate!
When: Saturday, October 16, 2021.
UGA vs. Kentucky weekend
Location: Coca-Cola Plaza, Terry Business Learning Community
Time: Tailgate will begin 3 hours prior to kickoff
Prepaid reservations are required by October 4, 2021.


As a benefit to employees, many companies offer to match gifts to UGA. Many companies award a 1:1 match, while some elect to provide a greater matching amount to further promote their employees' philanthropy. Companies will typically match a gift up to a year after its made, and some will even match gifts made by spouses. Please visit the UGA matching gift site to find out if your employer matches and double your impact!


Follow us on social to see what's happening with Terry alumni!
Have news to share with us?
Let us know!
Click here to send us a message.
Copyright © 2021 Terry College of Business
Our mailing address is:
Terry College Office of Development & Alumni Relations
University of Georgia
600 S Lumpkin St
Athens, GA 30602