Stay connected to the Terry network with the latest alumni news!
56 TERRY ALUMNI RECOGNIZED IN THE CLASS OF 2023 BULLDOG 100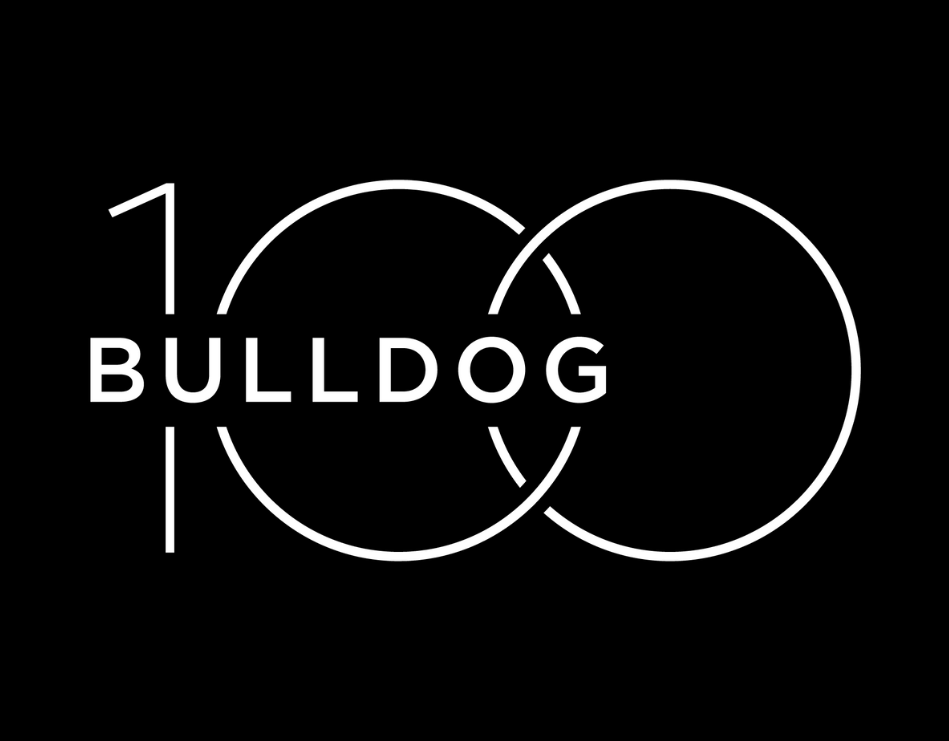 Bulldog 100 celebrates the top 100 fastest-growing organizations owned or operated by UGA alumni. Terry alumni represent 56 of the businesses in the 2023 class. They are committed to their ideas, innovations and employees. The ranked list will be unveiled at the Bulldog 100 Celebration on February 18, 2023. Listed below are the Terry alumni recognized this year.
Lindsay Marko, A Signature Welcome; Brian Preston, Abound Wealth Management; Chris Stallings, Abundance LLC; Curt Little, Abundance LLC; Jeff Jones, Ad Victoriam Solutions; Alice Jones, Ad Victoriam Solutions; Summer Smith, Amelia Island Getaways; Sheldon Shelton, American Tank Maintenance LLC; Bonneau Ansley, Ansley Real Estate; Blake Underwood, Athens Real Estate Group LLC; Chris Atkinson, Atkinson Ferguson LLC; Charles Ferguson, Atkinson Ferguson LLC; Biren Patel, Biren Patel Engineering LLC; Brandon Mintz, Bitcoin Depot; Tammy Wingate; Buckhead Preparatory School; Justin Dow, Cabo Luxury LLC; Scott Deviney, Chicken Salad Chick; Stuart Cofer, Cofers Home and Garden; Michael Rosenberg, Consume Media; Deanna Cozart, Cozart Realty; Calder Willingham, Creditors Bureau Associates; Davy Clay, Dental ClaimSupport; Josh Smith, Dental ClaimSupport; Katie Dubnik, Forum Communications; Corey Arnold, Georgia Insulation LLC; Bob Allen, Greater Athens Properties; Beau Terrell; Highgate Partners LLC; Lewis Massey, Impact Public Affairs; Laura Jefferies, Imperial Fence Supply; Michael Durand, J&M Pool Company; Mark Spain, Mark Spain Real Estate; Richard Martin, Martin Brothers CPAS; Edward Gray, McMichael & Gray PC; Lance Einstein, MendenFreiman LLP; Miles Duncan, Milestone Construction LLC; David McDonough, Modern Image - Atlanta; James Roberts , Nettuno Wealth Management; Leland Malchow, Nimmons Malchow Johnson; Jimmy Frangis, PDI Technologies Inc.; Thomas Cyphers, Proveli; Andrew Rasmussen, Rasmussen Wealth Management; Amber Signore, RCS Garage Doors; Susan Peterson, Relish; Griffin Baird, RGX; Jay Roberts, Roberts Civil Engineering LLC; J. Casey Ryals, Ryals Brothers LLC; Amanda Wilbanks, Southern Baked Pie Company; Jake Carter, Southern Belle Farm; Katie Waters, Stable Waters Financial; Gabe Pascua, Staff Relief Inc.; Mathew Crosswy, Stonehill; Jeff Koon, Stratus Property Group; Robert Eskew, TRUE Automotive; Harriett Williams, Village Micro Fund; Richard Yancey, Yancey Wire and Cable
BUSINESS INSURANCE 2022 WOMEN TO WATCH
The Business Insurance Women to Watch Awards program recognizes the achievements of some extraordinary business leaders across the risk management and insurance sector. The program's goal is to highlight the quality of female leaders in the business and promote their successes in an industry. Honorees include CEOs, executive leaders, unit managers and specialty experts - all of whom stand out as exceptional.
Two Terry alumnae were selected, out of more than 250 nominees. Rachel Perry (left) and Tonya Davies (right) are both Risk Management and Insurance graduates of the Terry College. They prioritize diversity in the workplace and are leaders within their companies. Rachel is the Chief Innovation Officer of Commercial Risk North America at Aon PLC in Atlanta, Georgia. Rachel is an industry leader in diversity, equity and inclusion initiatives, serving on Aon's DEI Committee and the Atlanta Insurance Community DEI Committee, and she is the first chair of UGA's Terry Risk Management Alumni Diversity and Inclusion Board. Tonya is the Chief Operating Officer at Professional Risk Management Services in Arlington, Virginia. A passion of Tonya's is creating opportunities for women and people of color in her field. She has climbed the ladder in insurance and at PRMS within her role, being appointed leader of a team of 35; 75% of whom are women and 50% people of color.
Read more about Rachel Perry and Tonya Davies here.
NELSON '06 ELECTED DISTRICT ATTORNEY
Billy Joe Nelson, Jr. (BBA Real Estate '06) was elected District Attorney of the Atlantic Circuit (Bryan, Evans, Liberty, Long, McIntosh and Tattnall Counties) on November 8, 2022 and will be taking office on January 1, 2023.

Billy is a 2006 Real Estate graduate from Hinesville, Georgia and received his Juris Doctor degree from Mercer University in 2009.
RENEGADE GOLF LANDS ON USGA CONFORMING EQUIPMENT LIST
Renegade Golf Company was founded in 2019 by Terry Alumni Kenneth Duncan '16 (right) and Drew McLeod '15 (left), who had the desire to make golf more inclusive of all demographic and socioeconomic backgrounds. Renegade Golf was recently featured in Forbes magazine as it has landed on USGA Conforming Equipment list. Their three-piece Mbu golf ball, named after the Nigerian word "first of its line," is now ready to roll in competition after being added to the USGA and R&A's conforming ball list in early November. Renegade is the first black-owned equipment company to manufacture equipment that conforms with golf's rigid rules.
The new conforming status of the Renegade Mbu also allows the company to support the next generation of golfers. Renegade has launched a 2023 Player Scholarship program designed to help families decrease the cost burden through financial support.
Read more about Renegade Golf here.
MUSIC BUSINESS GRADUATE IS A RISING COUNTRY MUSIC INDUSTRY LEADER
The Academy of Country Music's LEVel Up: Lift Every Voice program announced its 2023 cohort's members on Tuesday, December 13. The cohort is comprised of established young professionals in the industry from record labels, radio stations, podcasts, management groups, and many other industry roles. The cohorts curriculum is designed to empower participants to play a pivotal role in expanding the horizons of the country industry into new audiences. Participants are expected to benefit from the professional growth and are eager to serve as ambassadors for inclusivity and equity within the country industry.

Included in the 2023 cohort is Ellen Ford of BBR Music Group, who received dual degrees from the University of Georgia, in Management and Spanish, with a certificate in Music Business. After graduation, Ellen served on the Terry College Young Alumni Board. Ellen currently resides in Nashville, Tennessee where she shares her leadership skills across various causes including Women's Music Business Association (WMBA) and Society of Leaders in Development (SOLID).
Mark Mahoney is a longtime supporter and friend of the Terry College of Business. Mark is co-founder and CEO of Jackrabbit Technologies, cloud-based class management and billing software designed specifically for gymnastics and cheer gyms, dance and music studios, swim and martial arts schools and childcare centers. Jackrabbit Technologies has been recognized on the Bulldog 100 list multiple years. A 1983 graduate of the Terry College with a degree in management sciences, Mark provided support through the generous donation of his time, talent, and treasure, naming the Mahoney Management Information Systems Department Suite. Mark serves on the Terry Management Information Systems advisory board, is a founding member of the Terry College Shareholders' Society and a member of the Terry Pinnacle Society. He also serves on the Entrepreneurship Advisory Board and has served on the board of directors for the University of Georgia Alumni Association. The Terry College is grateful for our partnership with Mark and are humbled by the impact he is making here at the University of Georgia.
The December Alum's of the Day were Bill Crabtree, who graduated in 2011 with a BBA in Marketing and Amanda Free, who graduated in 2006 with a BBA in Risk Management and Insurance.
Each week, we feature an Alum of the Day, where alumni can share about their career, company, activities they enjoy in their downtime, favorite Georgia memories, and how they choose to give back to their community. In addition to highlighting successful alumni, the goal of the Alum of the Day series is to show current Terry students the types of career opportunities that exist and give them great contacts in their industry. Students are encouraged to reach out to each Alum of the Day to connect.
Be sure to check out @terryalumni on Facebook and Instagram each Wednesday to see our next featured alum!
TERRY STUDENT WINS JIM MATHEWS AWARD FOR INTELLIGENCE EXCELLENCE
Sebastian Herrera, 4th year student majoring in Management Information Systems, received the 2022 Jim Mathews Award for Intelligence Excellence. The award was created in 2012 by Aurora WDC, to remember and acknowledge the lasting professional contributions to the field of Competitive Intelligence (CI) made by Mr. James (Jim) Mathews, who passed away in October 2011.

Sebastian is very involved on campus, serving as a Fellow (UGA Leaders Engaged in Affirming Diversity), Terry Diversity Fellow sponsored by EY, and a member of the Terry Student Philanthropy Council.

You can read what Sebastian had to say about receiving this award here.
Save the Date!

Join us at the Terry Executive Education

Center in Atlanta, GA, for our annual

MBA Alumni Reception

on Thursday, January 19, 2023

at 5:30 pm - 7:30 pm.

Terry Executive Hall at the

Terry Executive Education Center

3475 Lenox Road NE

Atlanta, GA 30626

Guests are welcome.
40th ANNIVERSITY GEORGIA ECONOMIC OUTLOOK
The Terry College hosted the kick off for the 2023 Georgia Economic Outlook series at the Georgia Aquarium on Friday, December 9, marking the 40th anniversary of the event. The Economic Outlook prepares you for the year ahead as our state continues to navigate a complex economic time. Hear from experts as they share critical insights from the Terry College of Business Selig Center for Economic Growth.
The Economic Outlook will continue in cities across Georgia in the new year - join us!
Follow us on social to see what's happening with Terry alumni!
Have news to share with us?
Let us know!
Click here to send us a message.
Copyright © 2022 Terry College of Business
Our mailing address is:
Terry College Office of Development & Alumni Relations
University of Georgia
600 S Lumpkin St
Athens, GA 30602