A look back at 2021 as we celebrate the many accomplishments of our Terry alumni community.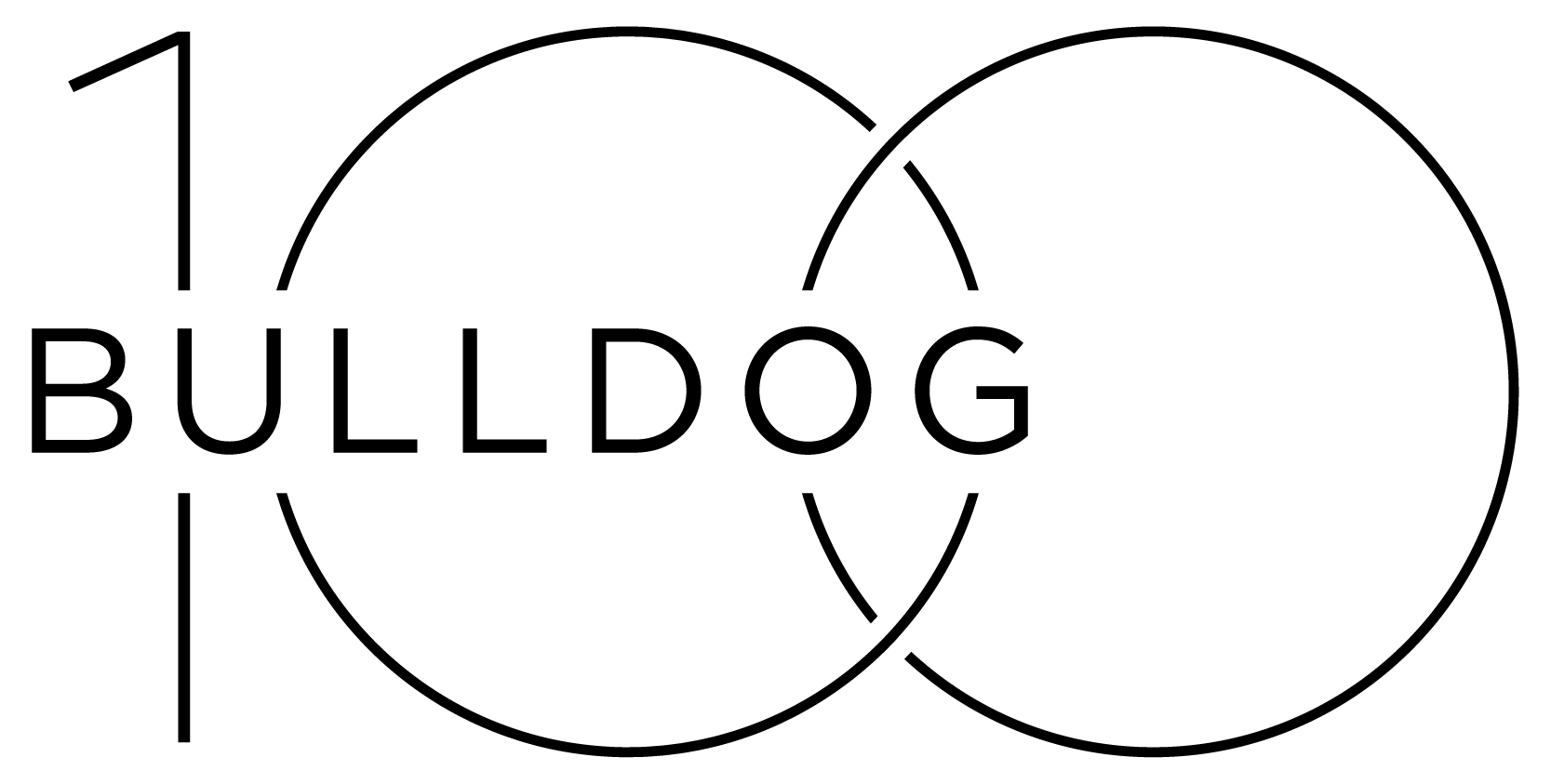 Congratulations to the many Terry alumni named to this year's Bulldog 100 list! Over half of the 2021 honorees are part of the Terry alumni network. These alumni are leading the way in business and building better communities.
Sponsored by the UGA Alumni Association, this annual recognition highlights the fastest-growing businesses owned or operated by UGA alumni. The winners were measured by the compounded annual growth rate of their business over a three-year period. See the the full list of honorees here.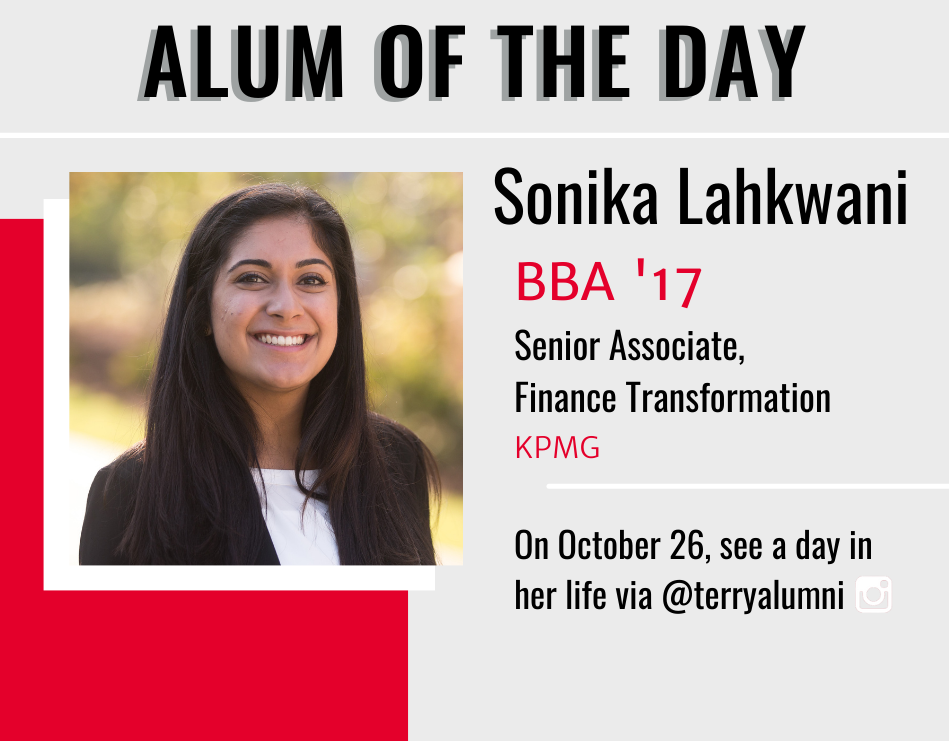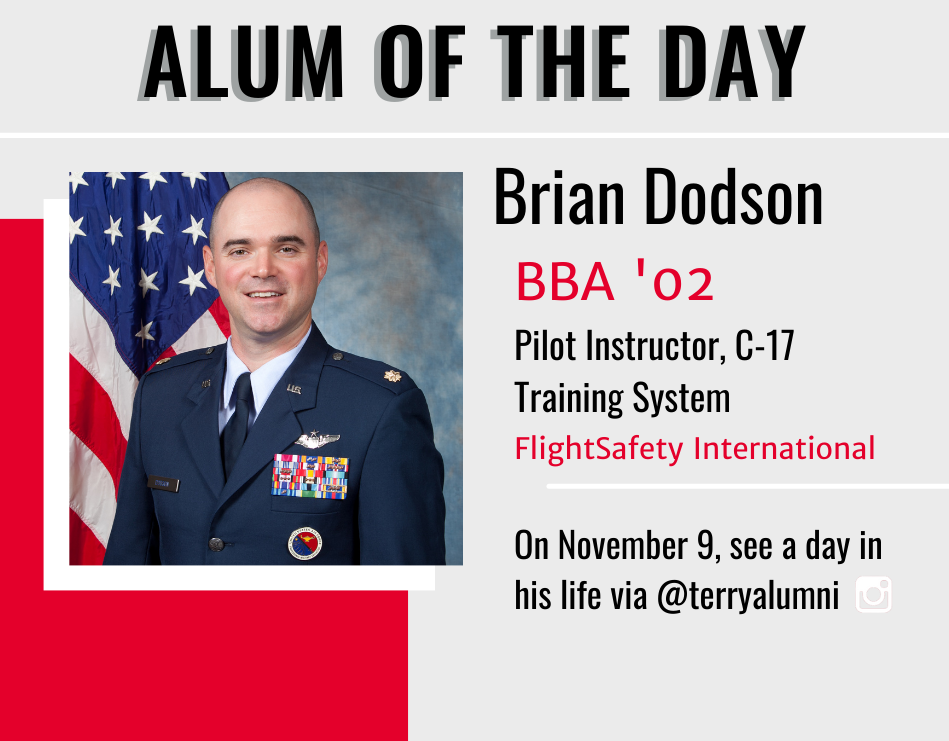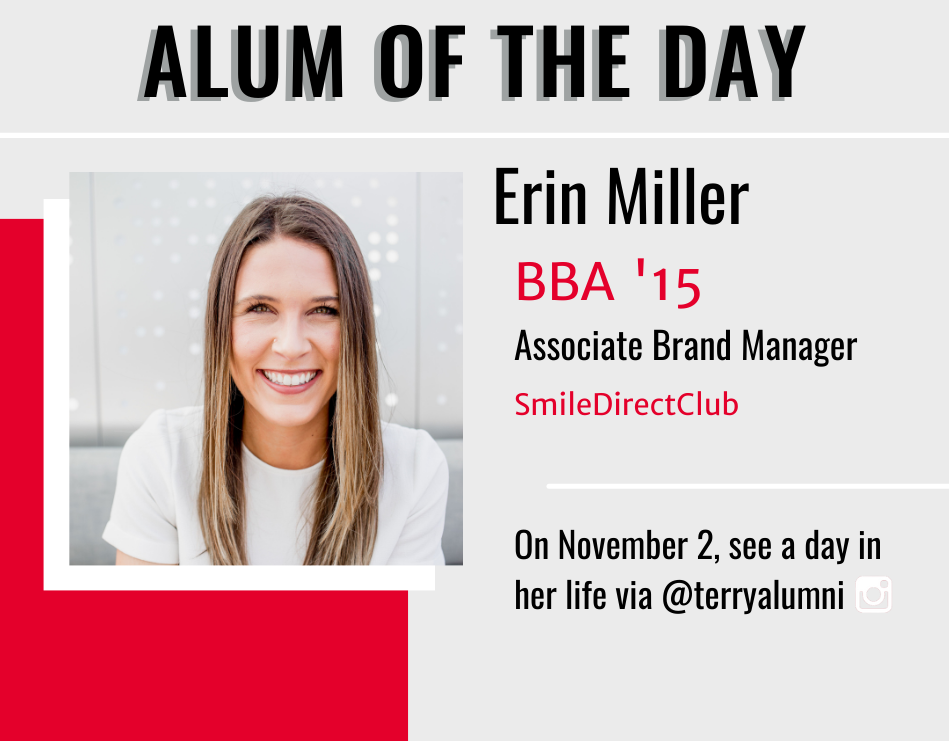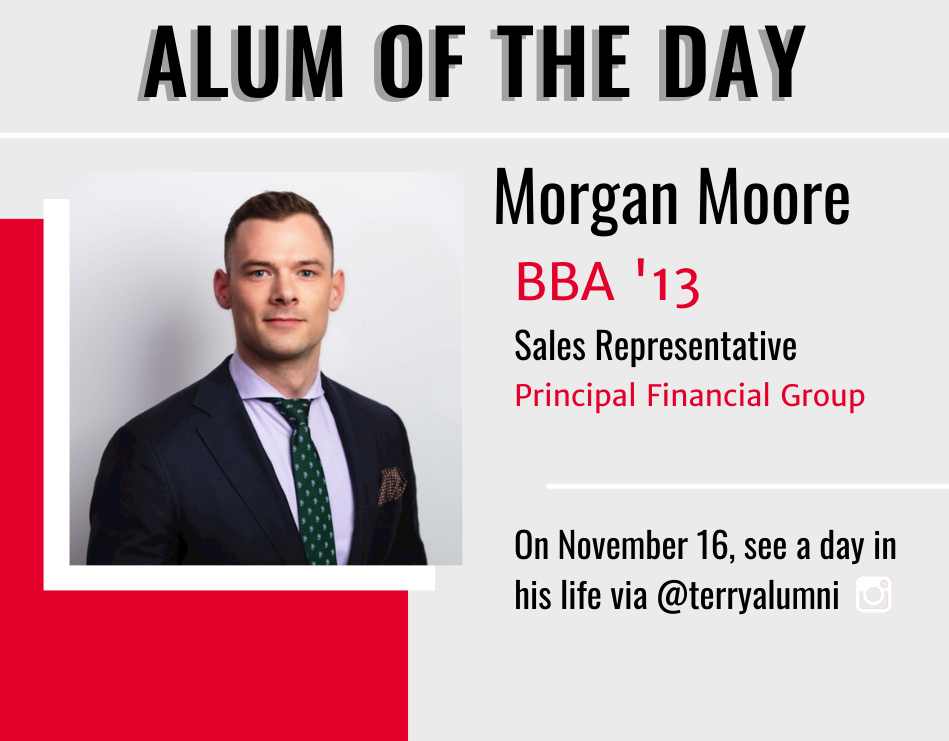 A DAY IN THE LIFE WITH TERRY ALUMNI
Alum of the Day featured alumni share about their career, company, activities they enjoy in their downtime, favorite Georgia memories, and how they choose to give back to their community. In addition to highlighting successful alumni, a goal of the series is to show current Terry students the types of career opportunities that exist and give them great contacts in their industry.
Be sure to check out @terryalumni on Facebook and Instagram each Tuesday to see which alum is next!
You can also click through our Instagram highlights to revisit previous Alum of the Day features.

Pictured L-R: John Staton, John Fitzpatrick, Payne Walker, Owen Condon, Stetson Bennett
DGD FUND GIVES BACK TO CAUSES WITH PERSONAL CONNECTIONS
The DGD Fund was created in August of 2021 by Terry students Stetson Bennett IV, economics major, John FitzPatrick, real estate major, John Station IV, currently studying to get an entrepreneurship certificate, Payne Walker, sports management major and Owen Condon who is currently a senior real estate and finance major. As members of the Georgia Football team, they wanted to provide Georgia fans across the country a unique opportunity to change the game of giving by supporting causes in their community, one dawg at a time. The fund is currently managed by a full staff comprised of current Terry College of Business students.
The creation of the DGD Fund hopes to inspire generations of dedicated Georgia fans to raise money for five incredibly important causes that each of the guys has personally chosen. Each member shares the who, what, and why for the cause of their choice: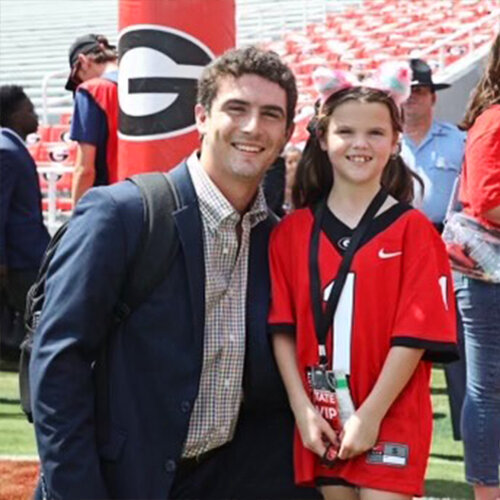 Stetson Bennett IV
AB '21
The Boys and Girls Clubs of America
"Growing up, my parents showed me what giving back to kids can do for their future. Using this platform that I have been blessed with, I want to help the next generation of children grow up in a place where the only deciding factor in the success of their life is the amount of work that they put in. As of right now, the best way I see to do this is by choosing to donate my percentage of funds to the Boys and Girls Clubs of America."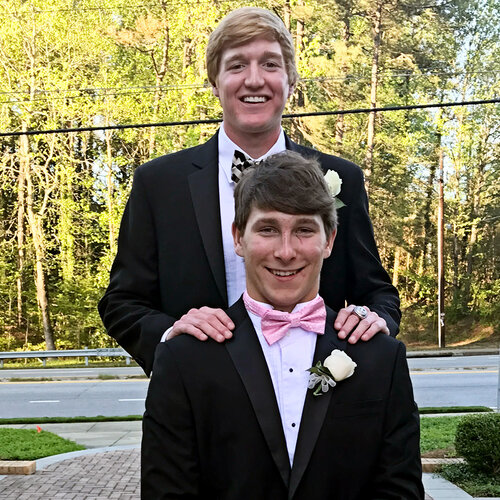 John Staton, MS 2023
Mental Health and Suicide Awareness
"Mental health and suicide have already played a role in my life I would have never imagined three short years ago. After losing one of my best friends to suicide, I have been dedicated and determined to make a difference in the lives of those who struggle with mental health issues...I believe it is important to raise awareness on the topic to not only fiscally benefit foundations dedicated to the issue but to make an impact in our community. I will be donating to Hillinski's Hope, a non-profit fighting for the mental health of student-athletes."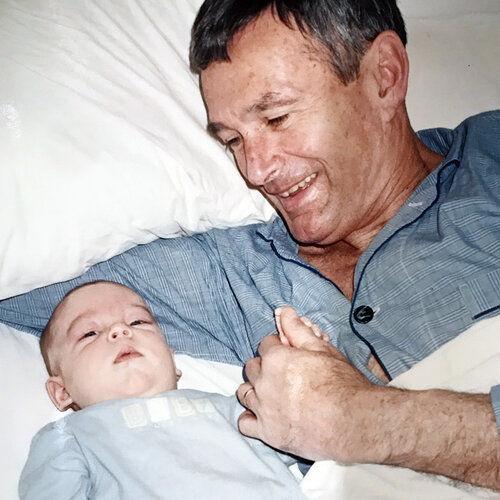 Owen Condon
BBA '21/BBA '21
The ALS Association
"My Grandfather (G-Dad), Al Condon, was diagnosed with ALS at the age of 73 and passed away at 76 when I was 11 years old. Growing up, I loved spending time with him especially when we were playing, watching or talking sports...which was all the time. G-Dad was a huge role model for me and for many in his hometown of Pensacola, FL, as he lived his life knowing and believing in giving back to those in need without recognition."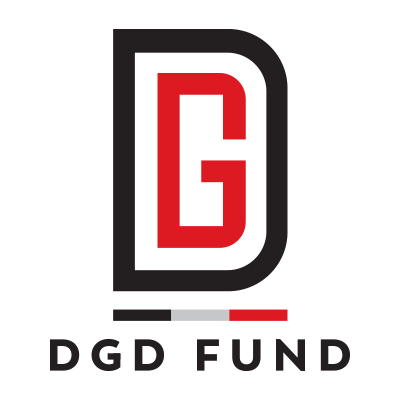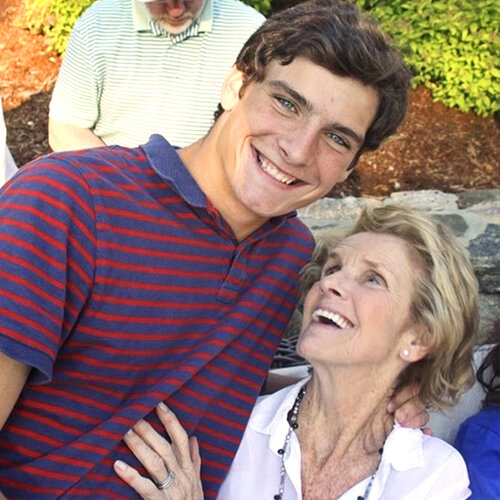 John FitzPatrick
BBA '21, AB 2022
American Brain Tumor Association
In honor of my grandmother (Nan) who was diagnosed with Glioblastoma, which is a malignant tumor that affects the brain. "She was my biggest supporter and will forever be my hero... I chose American Brain Tumor Association because not only do they support research for Glioblastomas but all types of brain tumors that affect people every day."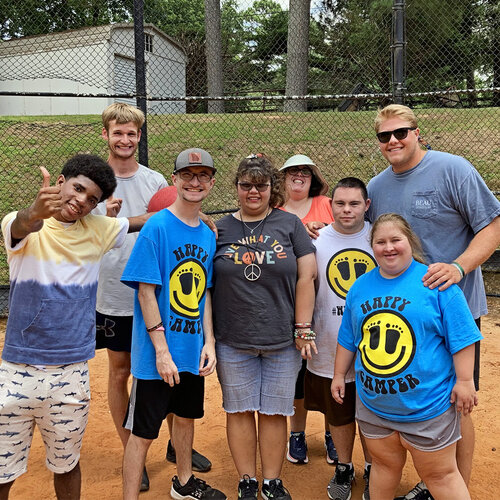 Payne Walker, AB 2022
Happy Feat
"Growing up I grew a passion for children and adults with special needs. While I was in high school, I started to help out at a local non-profit called "Happy Feat". Happy Feat is a day program, as well as a summer camp that focuses on the care and growth of people with disabilities and special needs. To this day, Happy Feat holds a special place in my heart because of all the relationships and friendships that I have made over the last 6 years."


December 13, 2021 - February 8, 2022 in eight cities throughout Georgia

The 2022 Georgia Economic Outlook brings the expertise of the University of Georgia Terry College of Business to attendees across the state, offering specific and reliable insights into next year's economy. The annual series provides a timely look at the nation's economic trajectory, the trends shaping our state's fiscal outlook, and what to expect in your local area from forecasts based on data and analysis from the Selig Center for Economic Growth.

Upcoming dates are as follows:
ATLANTA
December 13
12:00 pm
Georgia Aquarium
AUGUSTA
January 7
12:00 pm
August Marriott at the Convention Center

JEKYLL ISLAND
January 12
12:00 pm
Jekyll Island Convention Center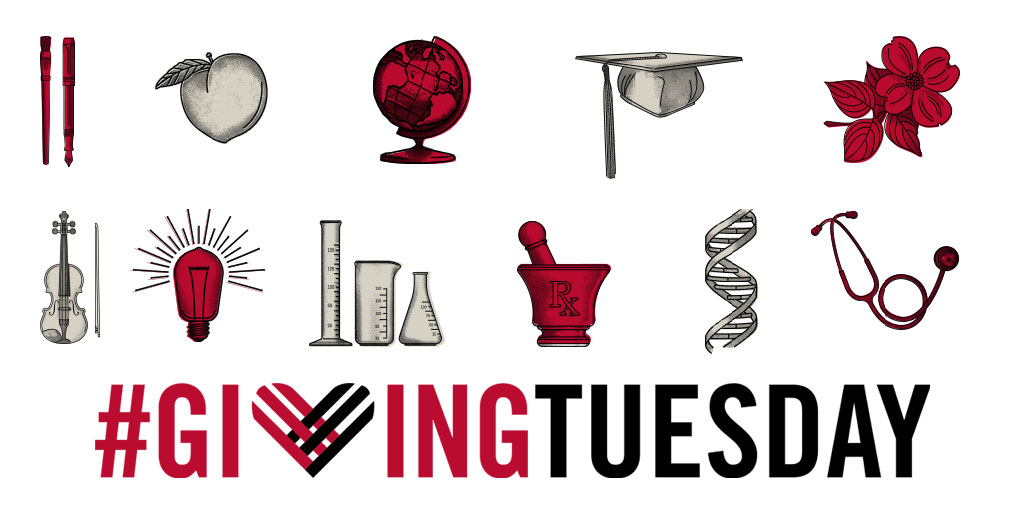 Don't forget that #GivingTuesday is right around the corner. As you consider your philanthropic priorities, we hope you will include the Terry College. Make a gift now or on Giving Tuesday, November 30th to support our efforts to educate the future business leaders of our state, nation, and world. We are thankful for our alumni and celebrate your generosity and the impact it makes each and every day.


Follow us on social to see what's happening with Terry alumni!
Have news to share with us?
Let us know!
Click here to send us a message.
Copyright © 2021 Terry College of Business
Our mailing address is:
Terry College Office of Development & Alumni Relations
University of Georgia
600 S Lumpkin St
Athens, GA 30602