Discover the opportunities we have in store for you to get connected with the Terry alumni network!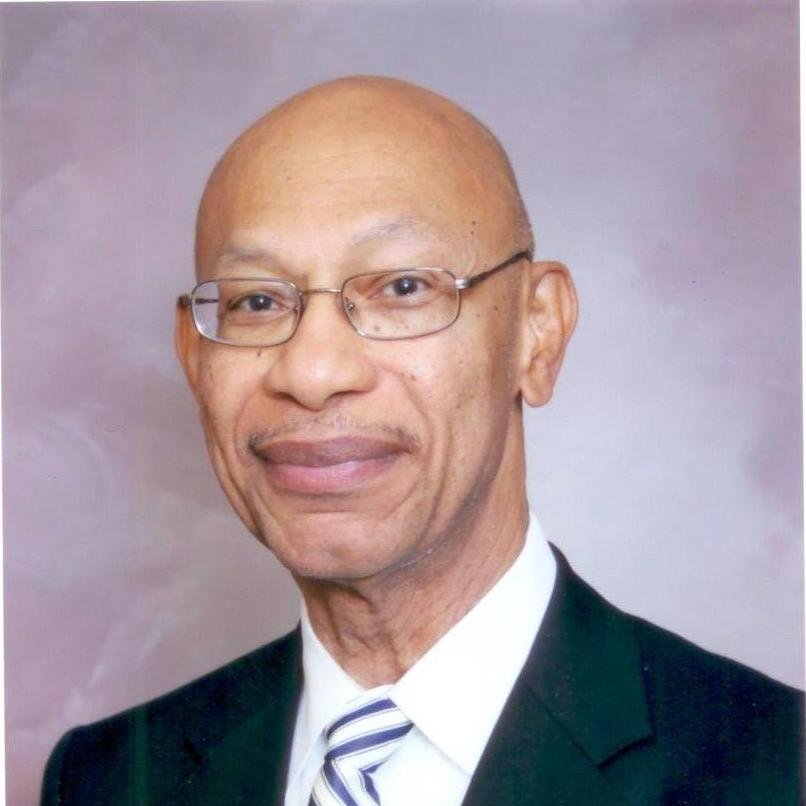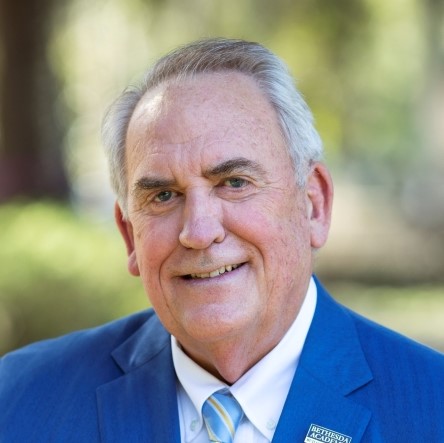 The Honorable Otis Johnson (BBA '67) and Cliff McCurry, CPCU (BBA '71) will both be awarded the Morris Legacy Leadership award at the inaugural Southeast Georgia Leadership Forum.
Johnson previously served on the Savannah- Chatham County Board of Education and as Mayor of Savannah. After leaving the mayor's office in 2012, Johnson became a scholar in residence and professor emeritus at Savannah State University.
McCurry serves as the Director of Community Development for Sterling Seacrest Pritchard and has more than 50 years of commercial insurance brokerage and risk management experience. McCurry is an active supporter of his community who has volunteered his time and talent with numerous organizations throughout the state of Georgia.
You can learn more about these incredible leaders here.
FORMER WESTROCK EXEC NAMED CFO
Tim Murphy (BBA '96) recently joined White Cap as their new CFO. Tim brings over 25 years of experience to the role, where he and his teams lead the financial strategy, accounting, treasury, tax, internal audit, and external reporting White Cap relies on to grow its business. The White cap team is looking forward to Tim's future contributions as part of the their senior leadership team!
Prior to joining White Cap, Tim spent 20 years at West Rock. He is an Emeritus member of the Terry College Alumni Board and was recognized as a member of the 2013 40 under 40 class.
GEORGIA NATIONAL GUARD CAPTAIN HONORED WITH TRIP TO THE SUPER BOWL
Captain Darryl Griffing (BBA '97, MBA '18) attended Super Bowl LVI through the generosity of NFL defensive end Chase Young, who plays for the Washington Commanders. Young teamed up with USAA, Official NFL Salute to Service Partner, and the National Guard Association of the United States, to award a deserving military member a trip to the Super Bowl.
Capt. Griffing described the trip as "a once in a lifetime opportunity" and said that when he won the trip he "was kind of taken back."
Captain Griffing has served 27 years in the military, including 14 years on active duty. He started his military service when he joined the USMC Reserves in 1994, before completing an interservice transfer in 2003 to the Georgia Army National Guard (GAARNG). He joined the Active Guard and Reserve program with the GAARNG in 2012, where he is currently serves on full-time active-duty status as a Medical Operations Officer.
NAVAL OFFICE SEEKS TO EMPOWER OTHERS TO CHASE AND ACCOMPLISH GOALS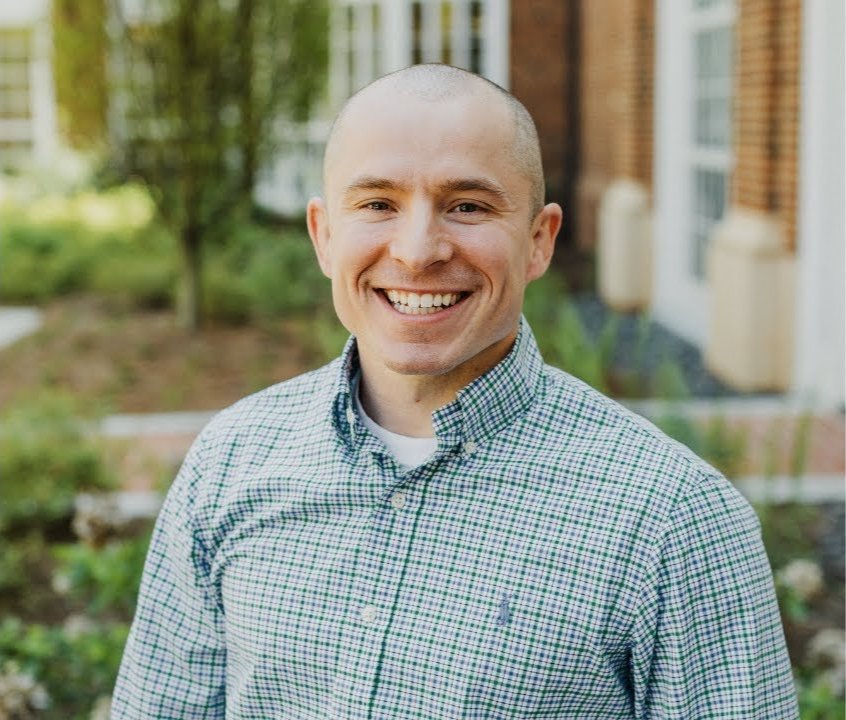 Lieutenant Dustin McKinney (MBA '19) is an active-duty Naval Officer in the Cryptologic Warfare field who has served for over 15 years. Lieutenant McKinney is assigned to Navy Information Operations Command, Texas, where he works in computer network operations with the 600 Combat Mission Team.
Lieutenant McKinney has published articles for the U.S. Naval Institute that serve to illustrate that "we all voice that can strengthen the organizations we are a part of, we just need to step out of our comfort zone to do it!" You can read Lieutenant McKinney's articles here.

ALUM OF THE DAY SHEDS LIGHT INTO A DAY IN THE LIFE OF TERRY ALUMNI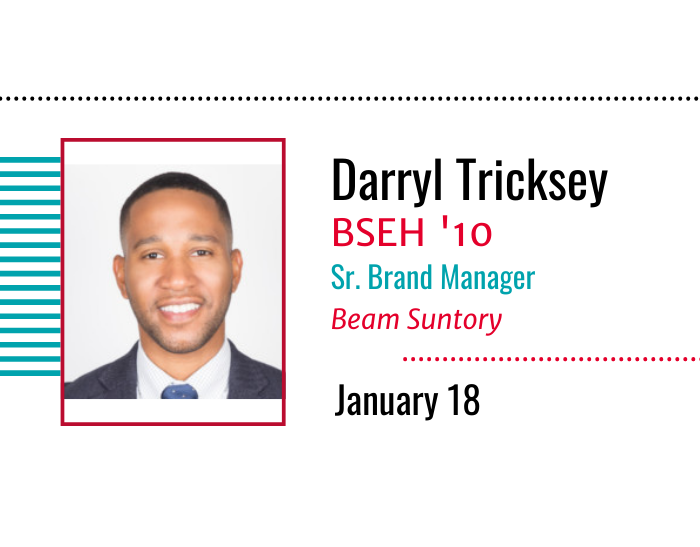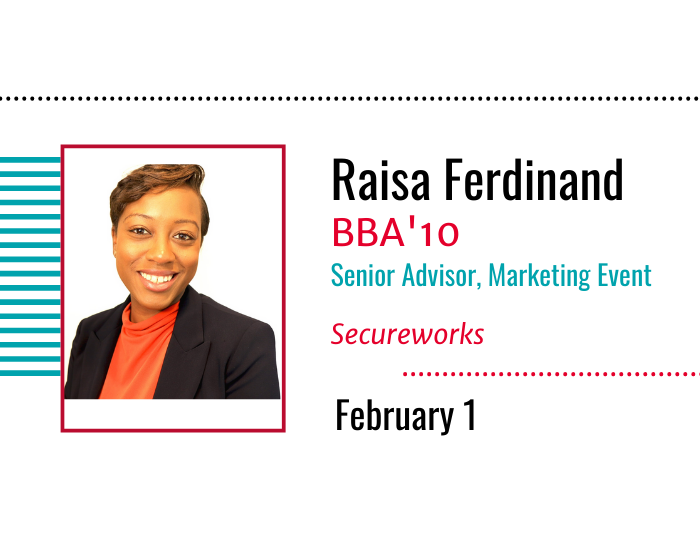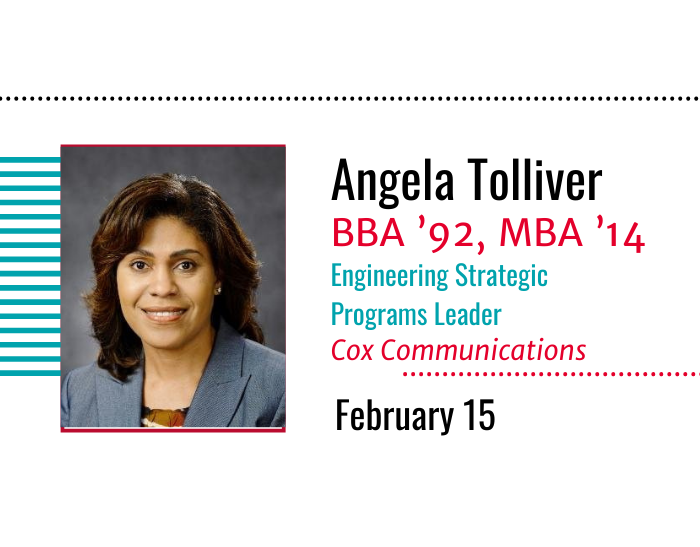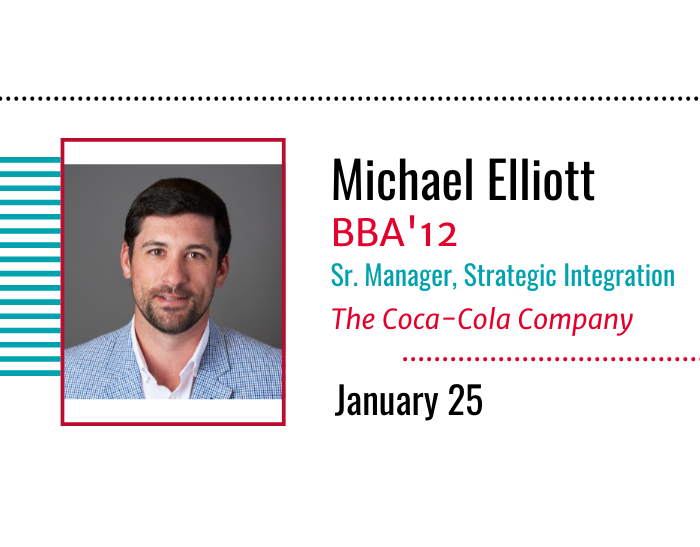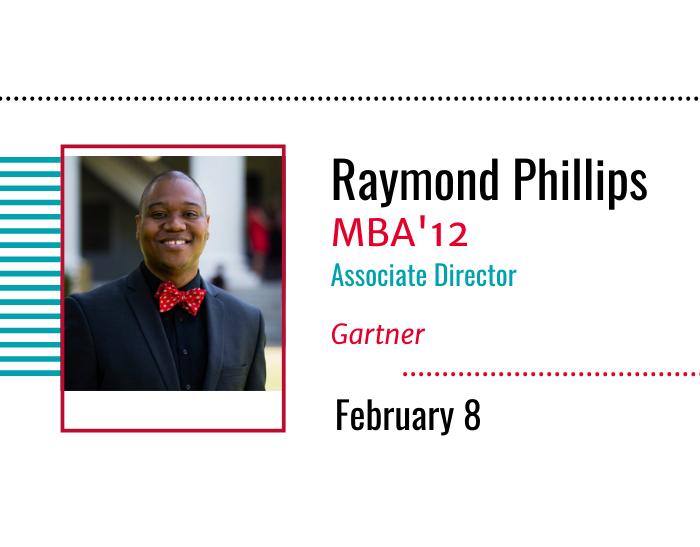 Alum of the Day featured alumni share about their career, company, activities they enjoy in their downtime, favorite Georgia memories, and how they choose to give back to their community. In addition to highlighting successful alumni, a goal of the series is to show current Terry students the types of career opportunities that exist and give them great contacts in their industry.
Be sure to check out @terryalumni on Facebook and Instagram each Tuesday to see which alum is next! You can also click through our Instagram highlights to revisit previous Alum of the Day features.
TERRY ALUMNI HELP STUDENTS PREPARE FOR CASE INTERVIEWS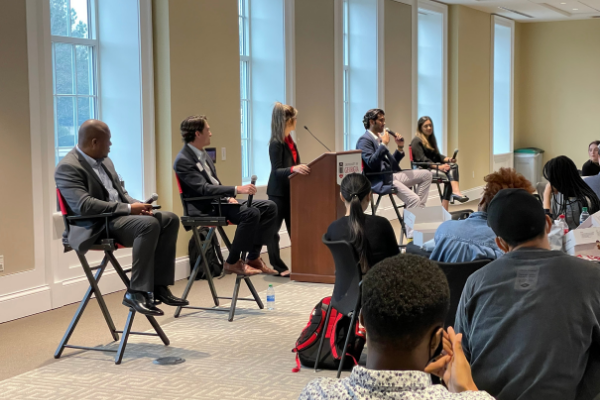 On February 17th, a panel of four accomplished Terry alums shared their knowledge with current Terry students, providing them with practical advice on how to succeed in Case Interviews. The panelists discussed what students should expect and how to prepare for case interviews. The event also gave students a chance to dive into a mock case-interview for additional hands-on preparation. Many thanks to May Hu (BBA '22) for serving as our moderator and to amazing alums Jake Candler (BBA '16), Sonika Lakhwani (BBA '17), Milan Patel (BBA '17), and Raymond Phillips (BS '12, MBA '18) for sharing your expertise!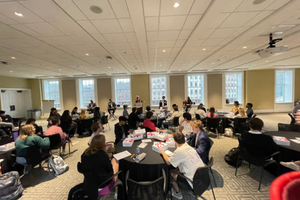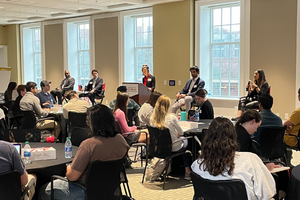 BUSINESS LEARNING COMMUNITY
The Terry College is honored to recognize the generosity of Terry alum Jason Brady (BBA '93). In 2013, Jason generously supported the Building Terry Campaign, which raised private funding to build the Business Learning Community. In recognition of his generosity, the Terry College offered to name an MBA Interview Room in Mr. Brady's honor. Instead of accepting the recognition, Jason used the opportunity to recognize his parents, Dr. Hal Brady III and Mrs. Myron Brady. Jason's parents played an important role in encouraging Jason to attend the University of Georgia and pursue his education. The recognition is an especially fitting tribute for Mrs. Myron Brady, a lifelong educator, to be recognized within the birthplace of higher education in the state of Georgia.


Jason is an involved stakeholder in the Terry College with recognition as a member of the Terry College Pinnacle Society, the Shareholders Society as well as the Heritage Society. The Terry College is honored to have the Brady name recognized for generations to come within the halls of the Business Learning Community. Thank you for your contributions, Jason!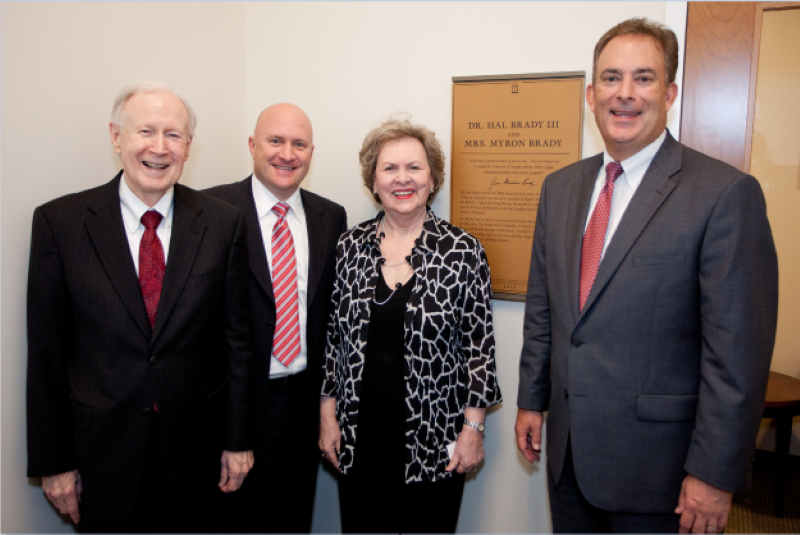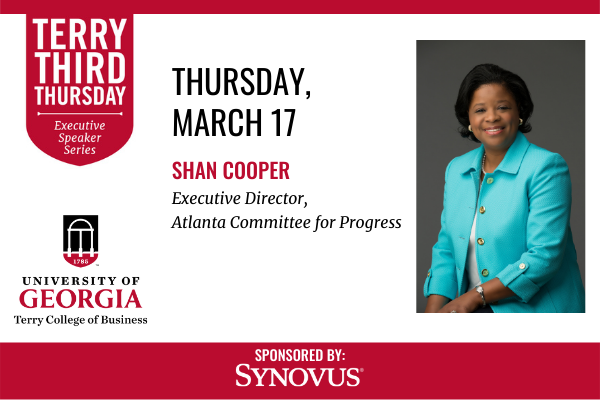 Terry Third Thursday is a breakfast speaker series for the Atlanta business community that features influential speakers, as well as special guests from the University of Georgia, who bring local and global perspectives on business and innovation. Join us Thursday, March 17 to hear from Shan Cooper, Executive Director, Atlanta Committee for Progress.
Join Terry College MBA Alumni for an incredible day of learning, connecting and celebrating Bulldogs in Business at the 2022 Georgia MBA Alumni Symposium on March 25, 2022. The program is designed exclusively for MBA graduates to network with fellow alumni, meet and hear from industry executives, entrepreneurs, and MBA faculty who are leaders in their fields. The symposium will feature keynote speaker and Terry College alumnus, Dan Amos, Chairman, CEO, and President of Aflac, Inc.


Have you heard about Ten for Terry? With a $10 monthly recurring gift to the Terry Excellence Fund, you can support scholarships and experiential learning opportunities for current students.
Join TFT by March 10 for your chance to win a football signed by National Championship winning Head Coach Kirby Smart!

Follow us on social to see what's happening with Terry alumni!
Have news to share with us?
Let us know!
Click here to send us a message.
Copyright © 2022 Terry College of Business
Our mailing address is:
Terry College Office of Development & Alumni Relations
University of Georgia
600 S Lumpkin St
Athens, GA 30602