Welcome to the alumni family, Class of 2022!
KELLEY NAMED BWAM 40 UNDER 40
Chloé Renee Kelley, BBA '06, has been named to the 2022 Black Women in Asset Management (BWAM) 40 Under 40 list. The awards recognize inspiring and innovative professionals under the age of 40 who have shown leadership and demonstrated strong achievements in their careers. The list is split into four categories – Traditional, Alternatives, Impact and Professional Services with ten women recognized in each category. Kelley joined her colleagues in the Alternative Investment category.

Kelley is a senior vice president in account management with the international investment management firm PIMCO where she advises state and local pension plans across the United States and chairs the Client Management team's I&D council. Kelley has always been passionate about her alma mater, starting from her first act as an alumna, giving the student undergraduate commencement speech. She was an inaugural member of the Terry College Young Alumni Board, and currently serves on the Terry College Alumni Board , as well as the Board of Trustees for the University of Georgia Foundation.

Read more about her alumni experience in Terry News article, "Chloe Renee Kelley: On Top of the World".
MODERN EXECUTIVE SOLUTIONS ANNOUNCES SADD AS SENIOR PARTNER
Mary Elizabeth Sadd, BBA '87, has joined Modern Executive Solutions as Senior Partner. She will be running the Manufacturing Practice as well as the Commercial & Operations functions. With over 20 years in executive search and talent management working with senior level executives spanning the Fortune 500, she brings a blend of business acumen, innovation, and passion for excellence.

She recently left Korn Ferry where she was a key member of the firm's global CEO Succession Practice as well as a sector leader within Global Industrial Markets. While there, Sadd participated in their landmark study of women's journeys to Fortune1000 company leadership and Women CEOs Speak report, in partnership with The Rockefeller Foundation, and presented on the insights and actionable applications to more effectively progress women in leadership.

Outside of her career, Sadd is dedicated giving back to support current UGA students. She is currently involved in the UGA Mentor Program where she has had several mentorship opportunities throughout the program's inception. She is also a member of the Terry College Alumni Board.
AVISON YOUNG ANNOUNCES 2021 GLOBAL EMERGING LEADER AWARD
Chris Godfrey, BBA '11, has been named the 2021 recipient of Avison Young's Global Sean Faught Emerging Leader Award. The award is given to an up-and-coming leader in the firm that has been successful in the industry and also making a positive impact the community. He joined Avison Young as a senior associate in 2019 and was promoted to Vice President, Agency Leasing Group in February 2022.

With more than six years in commercial real estate, he has held many notable positions, including president of the 2018 Buckhead Business Association, member of the 2018 Buckhead Coalition and the Metro Atlanta Chamber. He was also the 2018 recipient of the Simply Buckhead Rising Star Award and recognized by the Atlanta Business Chronicle's 2019 People on the Move. Godfrey currently serves on the Terry College Young Alumni Board.
LEE APPOINTED COO OF UVA MEDICAL CENTER
University of Virginia Medical Center has named Min Y. Lee, BBA '06, chief operations officer. Lee is currently the vice president of operations at Reading Hospital in Reading, Pennsylvania, where she oversees the hospital's cancer, imaging, laboratory and pharmacy services, as well as emergency management and security, clinical engineering, central transport and construction management. Prior to Reading, Lee served as vice president of operations for Emory Healthcare at Emory University Hospital Midtown.

"I am honored to join the UVA Health team during such a pivotal time in our industry," she said. "I appreciate the magnitude of this role and responsibility, and I am looking forward to rolling up my sleeves and working alongside UVA Health's extraordinary team members in service of our community and those who entrust us with their health."

Lee earned a bachelor's degree in management from the Terry College of Business and master's degrees in business administration and health care administration from Georgia State University. She is also certified in health care operations leadership and is a member of the American College of Healthcare Executives.
JOHNSON & JOHNSON APPOINTS NEW DIRECTOR, GLOBAL SERVICES
Johnson & Johnson recently appointed Angela Tolliver, BBA '92, MBA '14, as their new Director, Global Services Portfolio Management. In this role, Tolliver will be responsible for leading the portfolio governance and streamlining the operations model to enable GS functional leaders to achieve goals in a timely and cost-effective manner through deliberate planning, increased visibility, and coordinated alignment on investments.

Tolliver joins their team after a 22-year career at Cox where she held various leadership positions to include serving as the Director of Information Services Governance while being the only woman in the Office of the CIO at Cox Enterprises. She was also the Director of Enterprise Resource Planning (ERP) and Financial Systems and has led several large-scale, strategic, multiyear, multimillion-dollar technology implementations across all the divisions.

As an active volunteer, Tolliver serves through her community service sorority where she co-chairs the LEAD (Leadership Excellence, Achievement, and Development) Mentoring program, as well as through the Terry College Alumni Board.
TERRY ALUMNI SHARE INSIGHTS WITH TERRY STUDENTS
Alum of the Day features alumni who share about their career, company, activities they enjoy in their downtime, favorite Georgia memories, and how they choose to give back to their community. In addition to highlighting successful alumni, a goal of the series is to show current Terry students the types of career opportunities that exist and give them great contacts in their industry. Students are encouraged to reach out to each Alum of the Day via TerryConnect to build their network.
Be sure to check out @terryalumni on Facebook and Instagram each Tuesday to see which alum is next! You can also click through our Instagram highlights to revisit previous Alum of the Day features.
BUSINESS LEARNING COMMUNITY - A STORY OF MENTOR SUCCESS
| | |
| --- | --- |
| While attending the 2022 Terry College Gala and Alumni Awards, Lee was able to meet fellow Redcoat Band member, James Chancellor, BBA '24, seeing the impact of their generosity in action. Through their support of Terry students, Lee and Linda are creating a lasting philanthropic legacy and we are thankful to partner with them to ensure the future successes of our students. | Lee and Linda Butts met while students at the University of Georgia and members of the UGA Redcoat band, both earning their BBA in 1971 in management and marketing, respectively. Over the years they have maintained a strong connection to UGA as active members of the Redcoat Band Alumni Association, with Lee playing the trombone and Linda the flute and piccolo. Lee and Linda believe that a Redcoat Band member who graduates with a Terry College degree is well prepared for a successful career. Knowing the challenges band members face balancing academics with musical commitments, the couple created the Lee and Linda Butts Terry-Redcoat Scholarship fund in 2020 to support a deserving Terry student and Redcoat Band member with outstanding leadership skills. |
Terry Third Thursday is a breakfast speaker series for the Atlanta business community that features influential speakers, as well as special guests from the University of Georgia, who bring local and global perspectives on business and innovation. Join us Thursday, June 16 to hear from Rennie Curran, Keynote Speaker, Author & CEO, Game Changer Coaching. Discover your leadership potential as he shares strategies for personal and professional development.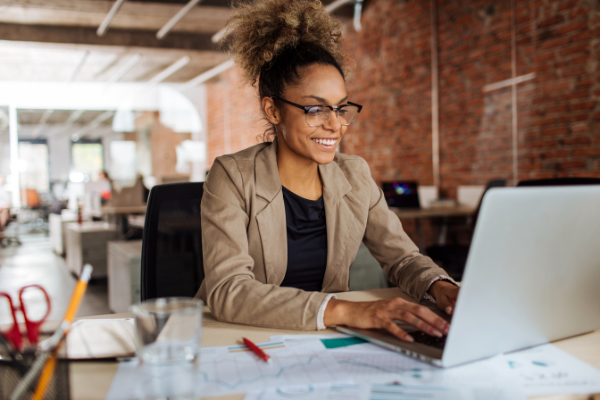 The UGA Career Center is hosting a virtual networking event for alumni on June 9 at 12:00 pm. The Job Search Networking Group gives you the chance to gain helpful job search skills, such as developing a strong resume and acing that interview, and to expand your network with other UGA alumni. Meetings will occur on Thursdays from 12:00 pm - 1:00 pm for four weeks in June. Career coaches from the UGA Career Center will lead each hour-long session providing their top tips for: managing your career path,
resume and cover letter writing, LinkedIn strategies, interview preparation and more!
Join us for an evening of connecting, networking and socializing with fellow Terry alumni as we hear from college football expert, Tony Barnhart, on what to expect from our National Champions and other SEC teams this fall.
We are proud to announce that we welcomed the class of 2022 to the Terry alumni network this past month. As we wrap up another academic year at the Terry College, we hope you will consider making a gift to support our mission of educating future business leaders and entrepreneurs. Your support helps make a positive impact on Terry students each year, preparing them to lead and serve in their communities after graduation. Please make a gift to support our efforts by the end of the fiscal year on June 30th.
Follow us on social to see what's happening with Terry alumni!
Have news to share with us?
Let us know!
Click here to send us a message.
Copyright © 2022 Terry College of Business
Our mailing address is:
Terry College Office of Development & Alumni Relations
University of Georgia
600 S Lumpkin St
Athens, GA 30602