Wishing you and yours a year filled with memorable moments and opportunities to celebrate.
The Terry College of Business is proud to celebrate the return of the Professional Women's Conference. Hosted by Genuine Parts Company this year, the annual event provides professional development and networking opportunities through keynote speakers and panel discussions with female executives and mentors. Conference attendees were able to hear from ground-breaking businesswomen like Carol Yancey, Executive VP and CFO, Genuine Parts Company; Deborah Roberts, ABC News; and Christine McCarthy, CFO, The Walt Disney Company. In addition to the event host Genuine Parts Company, presenting sponsors including Chubb and USI, Session Sponsor Georgia Power and gold sponsors Crawford, EY, Gallagher, In-Line Consulting & Engineering Services, Marsh, McGriff Seibels & Williams, Inc., Andrea Pearson, Risk Placement Services, Sterling Seacrest Pritchard, Synovus, Veritiv, WestRock and many silver sponsors. Their support makes this program possible.
During the program, the 2021 Mary Virginia Terry Student Support Fund recipients were recognized for their outstanding achievements. The Mary Virginia Terry Women Student Support Fund was established in 2013 to honor the inspirational leadership of educational and cultural philanthropist Mary Virginia Terry. Proceeds from the annual Professional Women's Conference have endowed this fund to provide financial awards for undergraduate business majors. To date, more than $40,000 has been awarded through the fund, benefiting 17 students.
For photos from the event, visit the online gallery. The full agenda and list of sponsors can be found here.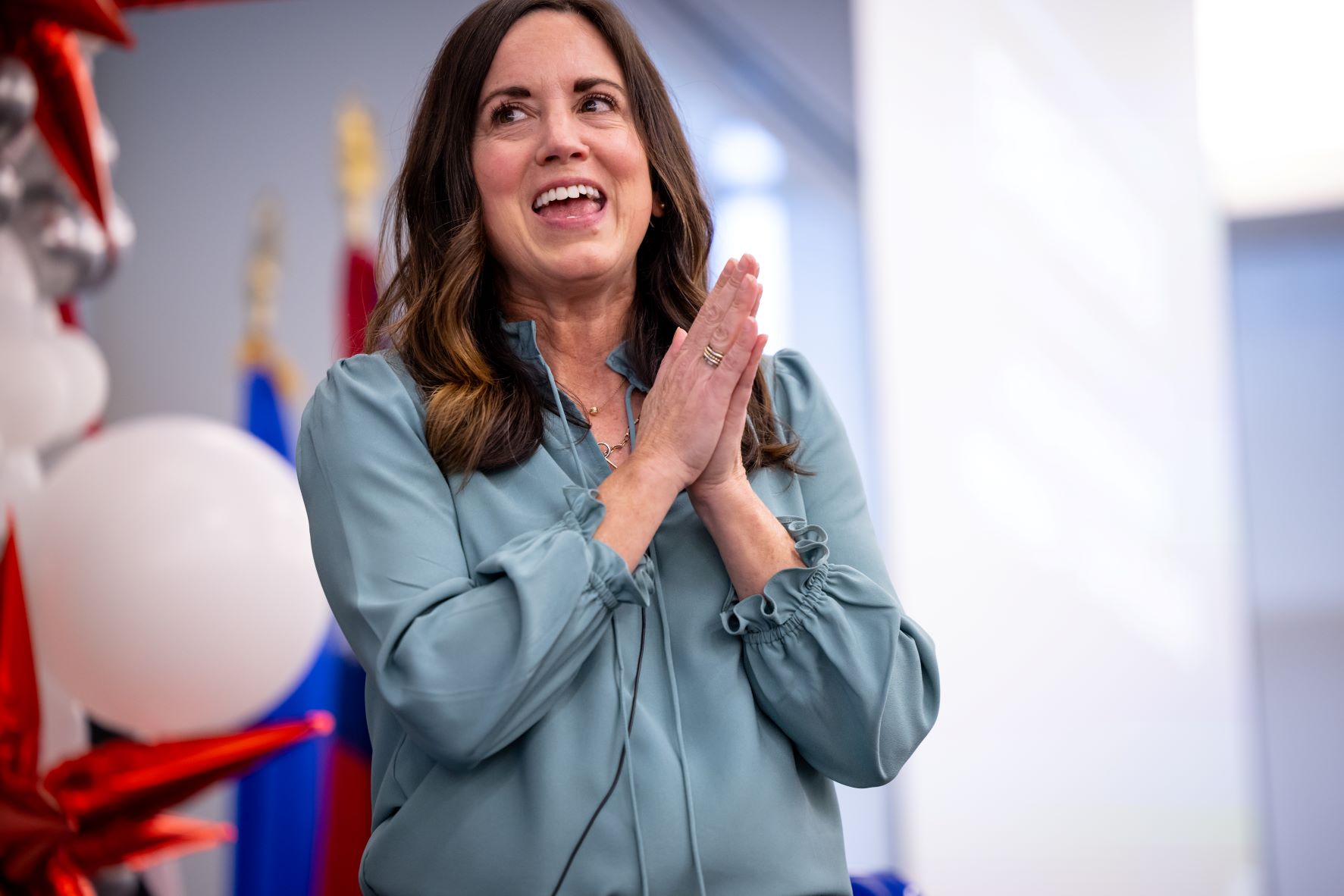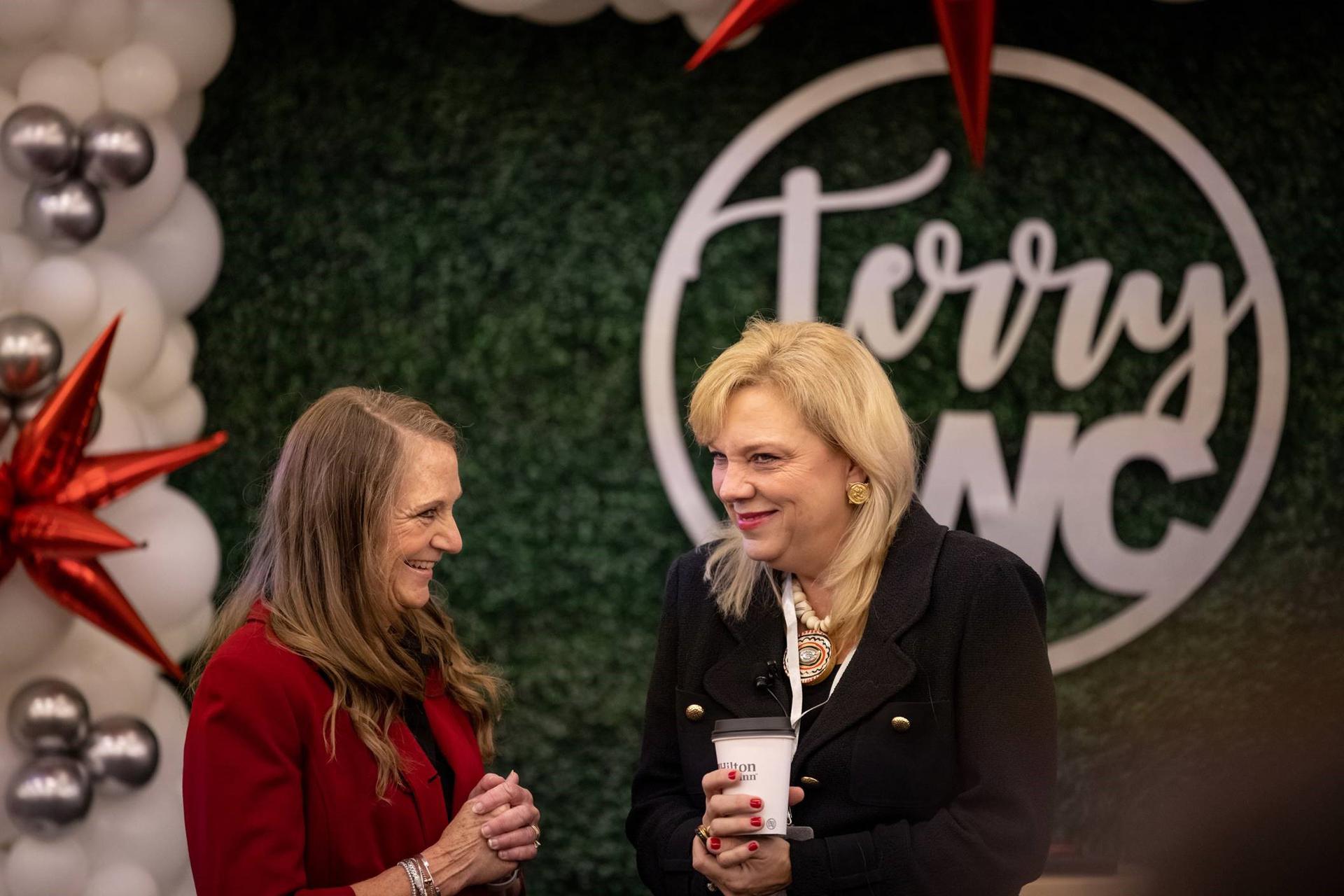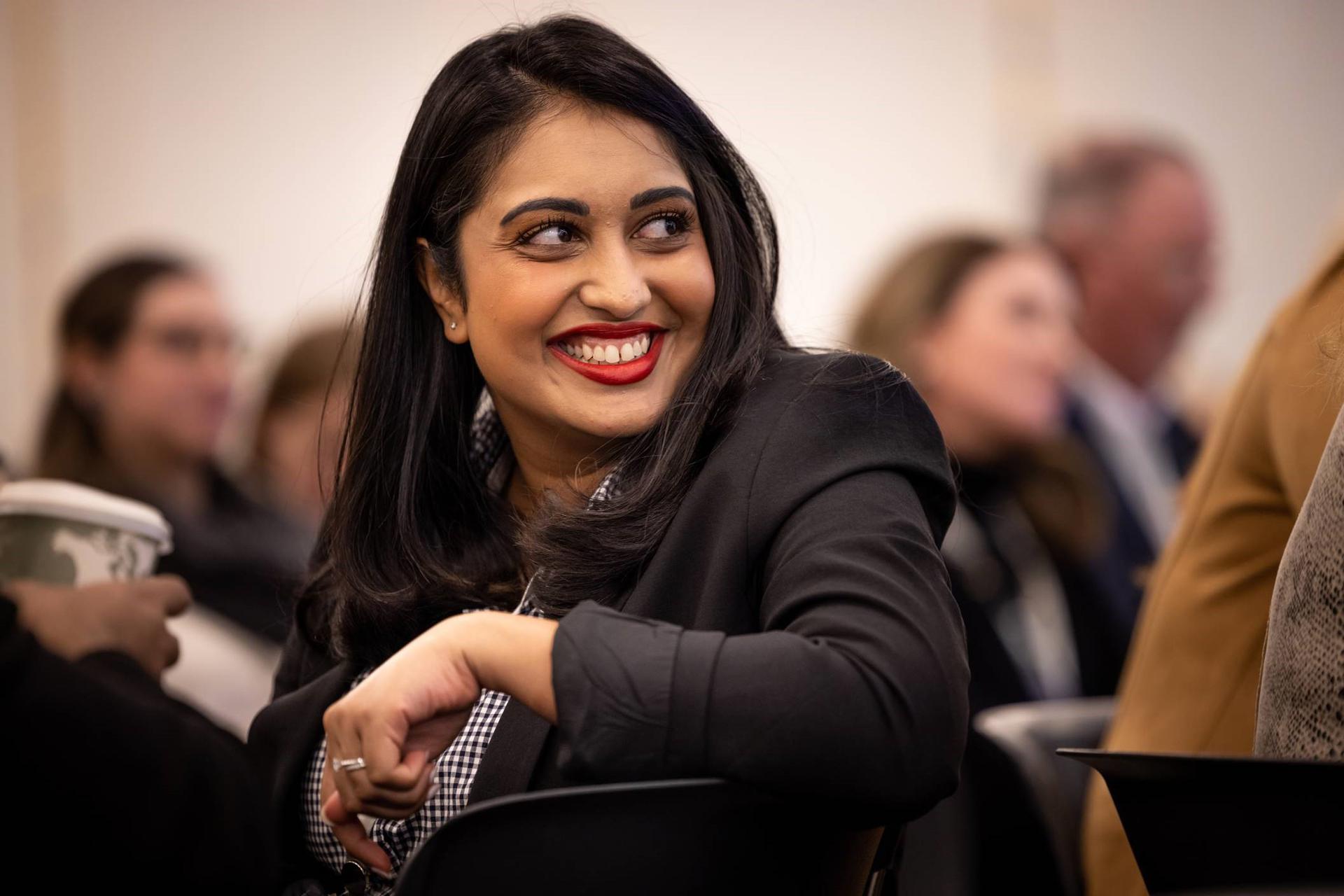 UGA TO NAME NEW FACILITIES IN HONOR OF DISTINGUISHED ALUMNI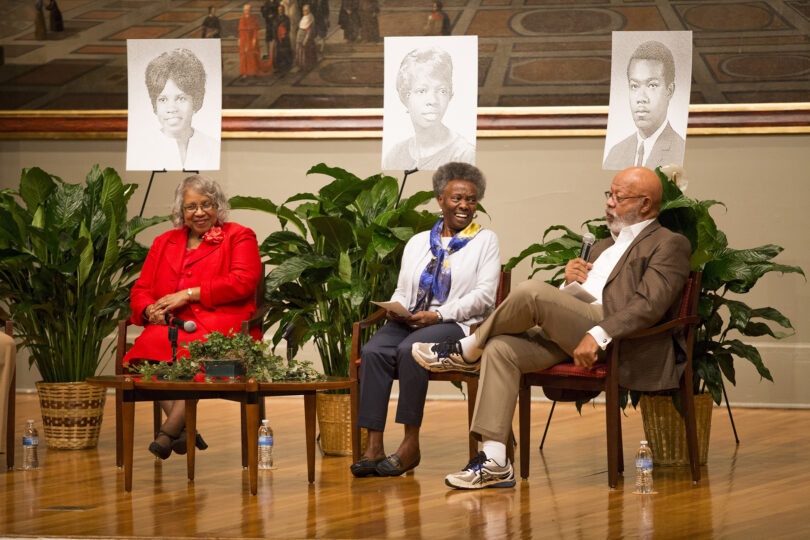 (L to R) Kerry Rushin Miller, Mary B. Diallo, and Harold A. Black, take part in a conversation on stage titled "Conversations with the Class of 1966: UGA's First Black Freshman Graduates" in 2017 in the UGA Chapel. (UGA Photo)
Dr. Harold A. Black, the University of Georgia's first African American male freshman and first African American graduate of the Terry College of Business, will be honored along with Mary Blackwell Diallo and Kerry Rushin Miller in the naming of a new residence hall on campus. "Through these namings, we acknowledge the importance of these pioneers in the history of our institution," said President Jere W. Morehead. "We celebrate their remarkable achievements and recognize the profoundly positive, lasting impact they have made on the University of Georgia."


The University of Georgia proposes to name the university's newest residence hall, located at the corner of Baxter Street and Cloverhurst Avenue, as Black-Diallo-Miller Hall. It will house 525 first-year students in double occupancy rooms beginning in fall 2022, the 60th anniversary of the year that Black, Diallo and Miller enrolled as freshmen. Construction of the five-story, $50 million project began last December.


Dr. Harold A. Black retired as professor emeritus of the University of Tennessee – Knoxville after 24 years of service as the James F. Smith, Jr. Professor of Finance. Originally from Georgia, he earned his master's and doctoral degrees from the Ohio State University. Throughout his career Dr. Black has served on the faculties of American University, Howard University, the University of North Carolina, and the University of Florida. In addition to his service, he has received numerous awards for his teaching and research, as well as honors from the U.S. Department of Treasury, National Credit Union, and the National Urban League. The Terry College has established the Dr. Harold A. Black Professorship at the Terry College of Business in his honor.
The full article is available through UGA Campus News.
DONOR SPOTLIGHT: BUSINESS LEARNING COMMUNITY
The Terry College is honored to recognize the generous support of Jason (BBA '95) and Dana (BSED '95) Huggins through the naming of the Huggins Alcove located in Sanford and Barbara Orkin Hall on the campus of the University of Georgia. The alcoves offer students a space to study and prepare for classes. As UGA alumni,
Jason and Dana continue to stay connected with their alma mater. Jason, vice president and managing director of Ashford Advisors in Atlanta, is an active member of the Terry Alumni Board. Dana has had a successful career in education.
They have two children and enjoy returning to campus regularly for football games and to visit the Business Learning Community. Terry alumni and friends are the reason the College can strive to provide the best education and opportunities for our students. The Terry College is thankful for supporters like Jason and Dana!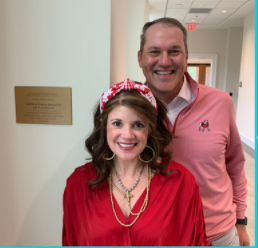 GEORGIA FARM BUREAU ANNOUNCES NEW PUBLIC POLICY DIRECTOR
Tom McCall, President of Georgia Farm Bureau (GFB) recently shared that Alex Bradford, AB '10, has been named director of the Public Policy Department. "Alex has been a crucial member of the GFB Public Policy team in his role working with members of the Georgia General Assembly. That is where I got to know him when I served as chairman of the House Agriculture Committee. Alex's proven leadership and extensive government knowledge has been essential in the success of our organization's policy efforts and in supporting Georgia farmers in the legislative arena," said GFB President Tom McCall.
Bradford attended the University of Georgia, where he majored in political science and international affairs. His senior year, he completed the Leonard Leadership Scholars Program in the Institute for Leadership Advancement at Terry College.

The UGA Mentor program allows faculty, staff, and alumni the opportunity to connect with current students across the university through a one-on-one mentorship pairing. As a mentor, you have the ability to help students prepare for their transition into the professional world.
Visit mentor.uga.edu to learn how you can become a mentor today.
A DAY IN THE LIFE WITH TERRY ALUMNI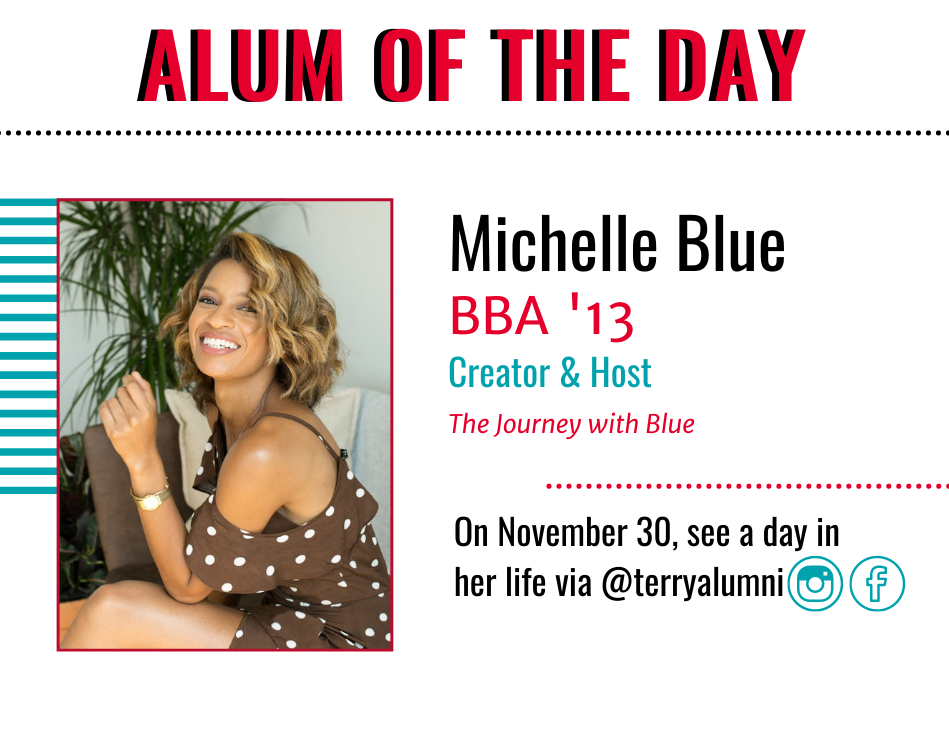 Alum of the Day featured alumni share about their career, company, activities they enjoy in their downtime, favorite Georgia memories, and how they choose to give back to their community. In addition to highlighting successful alumni, a goal of the series is to show current Terry students the types of career opportunities that exist and give them great contacts in their industry.
Be sure to check out @terryalumni on Facebook and Instagram each Tuesday to see which alum is next! You can also click through our Instagram highlights to revisit previous Alum of the Day features.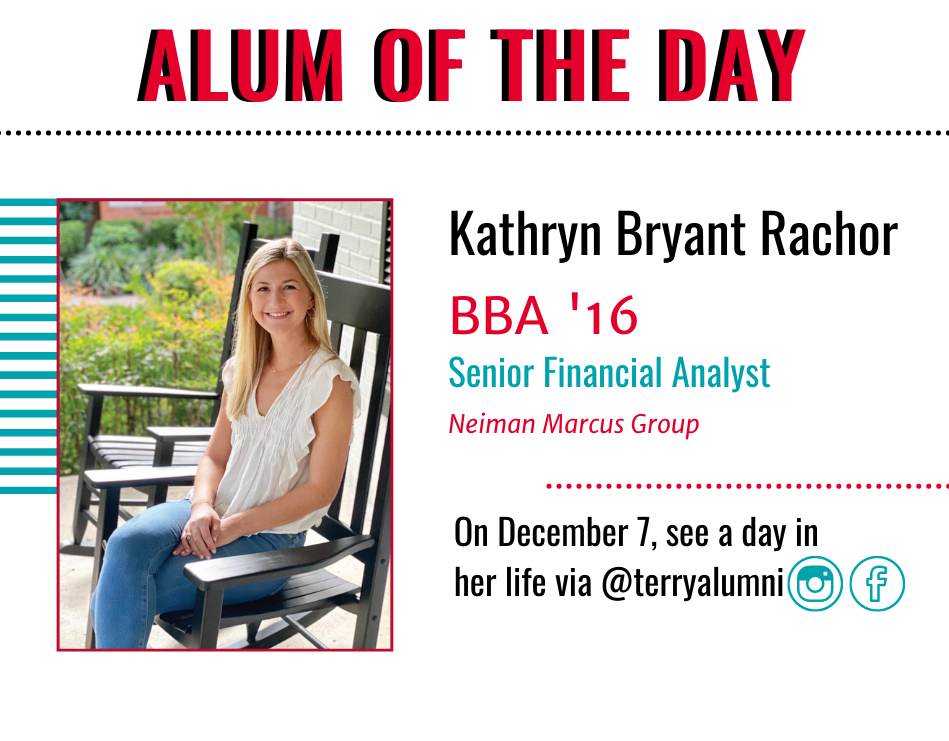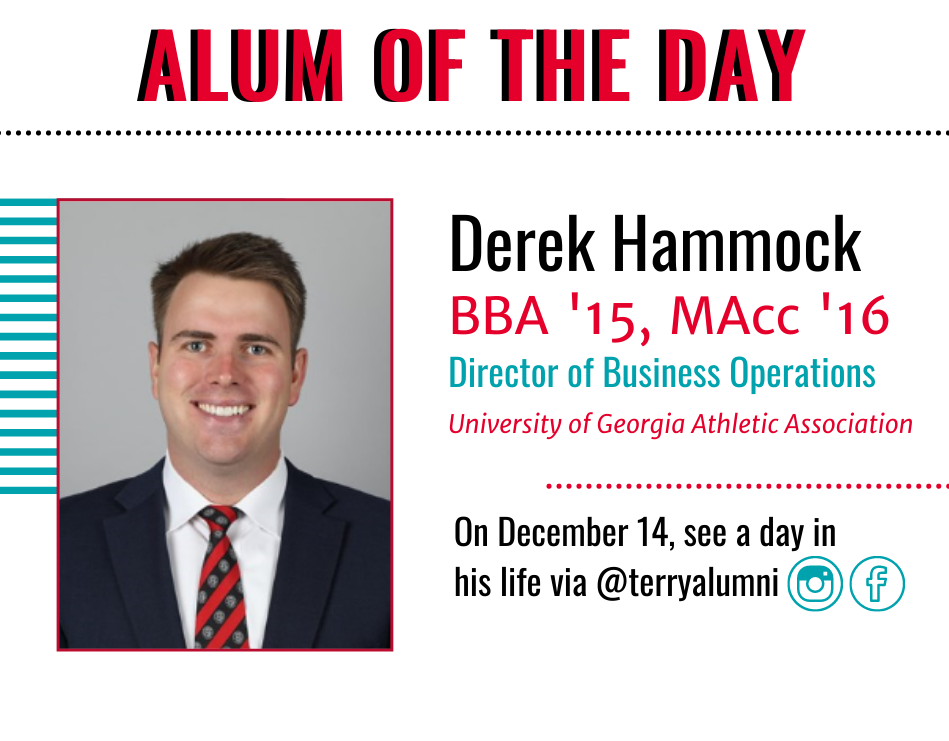 The Terry College of Business is honored to introduce the 2021 Mary Virginia Terry scholarship recipients:


Emma Biancheri
Emma is a senior honors student from Brentwood, TN, majoring in Finance, International Business and MIS with a minor in Spanish. She is Co-President of UGA Women in Finance and Vice President of Corsair Society. She is active in the Student Managed Investment Fund and the Apollo Society.
Madeline Copeland
Madeline is currently earning two degrees, a BBA in MIS and MS in Business Analytics. She serves as President of UGA Women in Technology, and is an active member of Alpha Chi Omega sorority and UGA HEROs.

Aditi Madhusudan
Aditi is an Economics major in the honors program from Milton, GA, who plans to attend medical school. She is the Editor-in-Chief for the Stethoscope Magazine and volunteers in the Athens community with The Backpack Project of Athens, the Period Project at UGA and Crabapple Family mentor.
Meritt Parker
Meritt is a junior majoring in Finance and Marketing with certificates in Personal and Organization Leadership and Sustainability. She is a Terry Ambassador, serves on the Executive Board of Terry Women's Initiative, an ILA scholar, a Sea Island Scholar and a member of Zeta Tau Alpha sorority.

Looking for ways to "Plug-In" at the Terry College? Discover all of the opportunities available for engagement at our upcoming alumni information session!
Join us for an in depth discussion with Alumni Board member, Mary Elizabeth Sadd, and Young Alumni Board member, Stephanie Halpern, to learn how you can get more involved in the alumni network.

Heading to a City Near You

The 2022 Georgia Economic Outlook brings the expertise of the University of Georgia Terry College of Business to attendees across the state, offering specific and reliable insights into next year's economy. The annual series provides a timely look at the nation's economic trajectory, the trends shaping our state's fiscal outlook, and what to expect in your local area from forecasts based on data and analysis from the Selig Center for Economic Growth.

Upcoming dates are as follows:
AUGUSTA
January 7
12:00 pm
Augusta Marriott at the Convention Center

JEKYLL ISLAND
January 12
12:00 pm
Jekyll Island Convention Center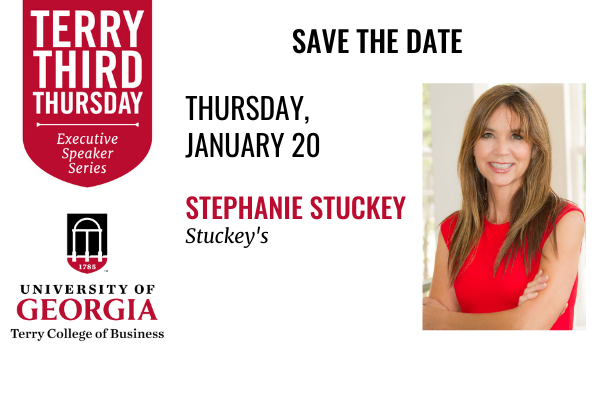 Terry Third Thursday is a breakfast speaker series for the Atlanta business community that features influential speakers, as well as special guests from the University of Georgia, who bring local and global perspectives on business and innovation. Join us Thursday, January 20 to hear from Stephanie Stuckey, AB '88, JD '92, the CEO of Stuckey's.
Stephanie was recognized by Georgia Trend magazine as one of the most influential Georgians and participated in the Leadership Atlanta program. From her time as a state representative, to running an environmental nonprofit, and leading sustainability initiatives for the City of Atlanta, her presentation is sure to provide valuable insight into the future of ESG efforts in business. Register now to secure your spot!
Terry Launches New Innovation Speaker Series

The Terry College of Business believes creativity and adaptability are essential for career success. To highlight the importance of these tools and inspire students to become innovators of tomorrow, the Innovation Speaker Series welcomes business leaders who have sparked growth at their organization by introducing and embracing new ideas, processes, and technologies.
Jay Henry, BBA '93, Director of Innovation at Shaw Industries Group, led the inaugural lecture at the University of Georgia Chapel in November. He shared how companies need change to stay relevant among competitors. "We need disruption. We need to do it ourselves," Henry said. "This is why innovation is important."
Stay tuned for more Innovation Speaker Series dates and what to expect from this new initiative.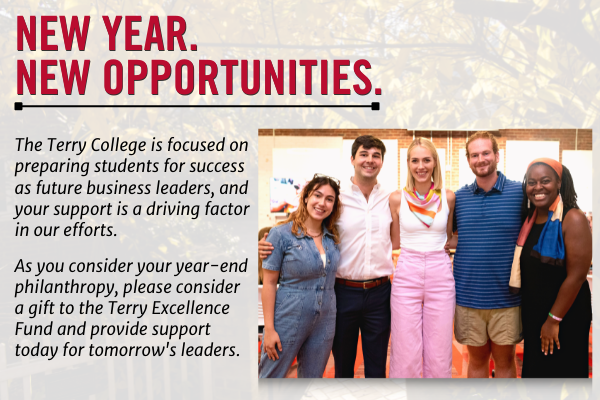 Follow us on social to see what's happening with Terry alumni!
Have news to share with us?
Let us know!
Click here to send us a message.
Copyright © 2021 Terry College of Business
Our mailing address is:
Terry College Office of Development & Alumni Relations
University of Georgia
600 S Lumpkin St
Athens, GA 30602