Celebrating one year of sharing Terry alumni news!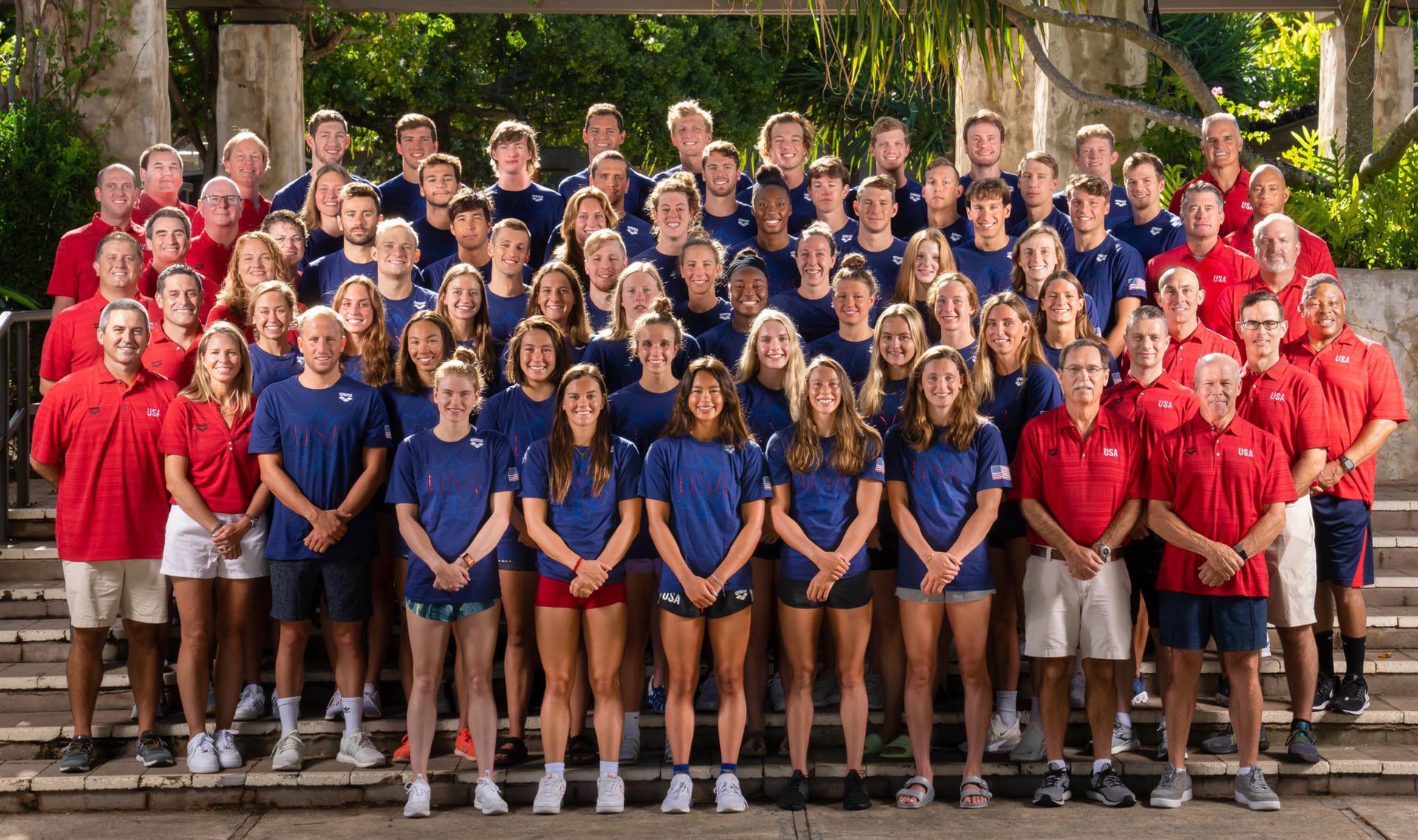 TERRY ALUMNI COMPETING IN THE OLYMPICS
There are thirty-one total UGA athletes, alumni and coaches participating in the 2020 Olympic and Paralympic Games. Terry alumni, Hali Flickinger, BBA '17, and Gunnar Bentz , BBA '18 are competing in the Women's 200m butterfly and Men's 200m butterfly at the Tokyo Aquatics Centre. The USA Swimming team is full of Bulldogs with Nicolas Fink, BSAE '16, Olivia Smoliga, BBA '18, Chase Kalisz, BSED '19, Jay Litherland, AB '20, and Olympic veteran, Allison Schmidt, BS '14, also on the roster. Georgia Swim and Dive Head Coach, Jack Bauerle will be joining the team as the men's team assistant coach, his sixth straight Olympic appearance. The USA Swimming team has allowed fans to join them by sharing their journey on social.
Former Bulldog track and field superstars, Maicel Uibo, BBA '18 and wife, Shaunae Miller-Uibo , will compete in the Men's Decathlon and Women's 200m sprint. The couple shared how they went from college sweethearts to Olympians on the Olympic Channel podcast. Both athletes received silver medals in their respective competitions at the 2019 World Athletics Championships. Miller-Uibo brought home the gold medal for the 400m at the Rio 2016 Olympics and hopes to maintain her title this year.
Sepp Straka, BBA '15, will represent Austria in the men's golf competition. He makes the second Bulldog to qualify for the Olympics. "This is a tremendous honor, getting the opportunity to represent Austria," Straka said. "I am very proud of my heritage, so being able to play for Austria in the Olympics is a dream come true. It also means the world to me to be going to the Olympics as a Bulldog. Our Georgia program has such an amazing tradition, and I'm glad to be adding this moment to the list."
To see the full schedule and live results, visit the Toyko 2020 Olympics website. There, you can also search for all participating teams, athletes, and more.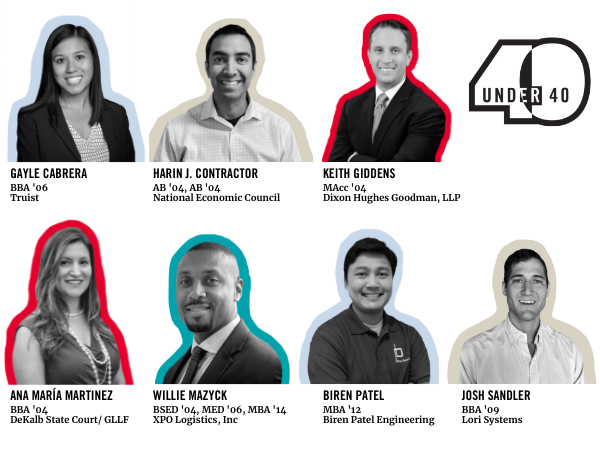 FROM ATHENS TO PALO ALTO, WE'RE RINGING THE BELL
Each year, we celebrate this commitment by recognizing 4o of our outstanding alumni under the age of 40. These ambitious graduates are finding creative solutions to world problems, leading businesses and serving their communities. Nominated by their peers, they truly represent our best and brightest Bulldogs.

Congratulations to the Terry alumni who made this year's UGA 40 Under 40! The entire list of honorees is available via the UGA Alumni Association.
BARROW NAMED ADOLFSON & PETERSON CHAIRMAN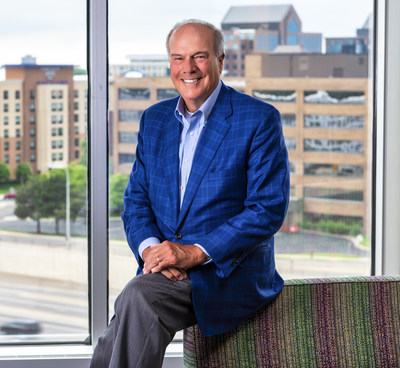 Adolfson & Peterson Construction (AP), a construction management and contracting company based in Minneapolis, recently announced Terry College emeritus board member, Brantley Barrow, BBA '76, as Chairman of its Board of Directors.

"Mr. Barrow's industry and business management experience, along with a strategic approach and financial acumen, makes him a great choice to lead our board," said Jeff Hansen, CEO of AP. "I look forward to working with him to continue to strengthen and grow the business for our shareholders, employees, partners and clients."

After working in the industry for more than 30 years, Barrow retired as CEO from Hardin Construction in 2014. He has served on the AP Board for three years and currently serves on many other for-profit and not-for-profit boards. In addition to his volunteer efforts, he shares his expertise as a consultant by advising clients on operations, growth and strategic planning in the construction industry. The full AP news release can be found here.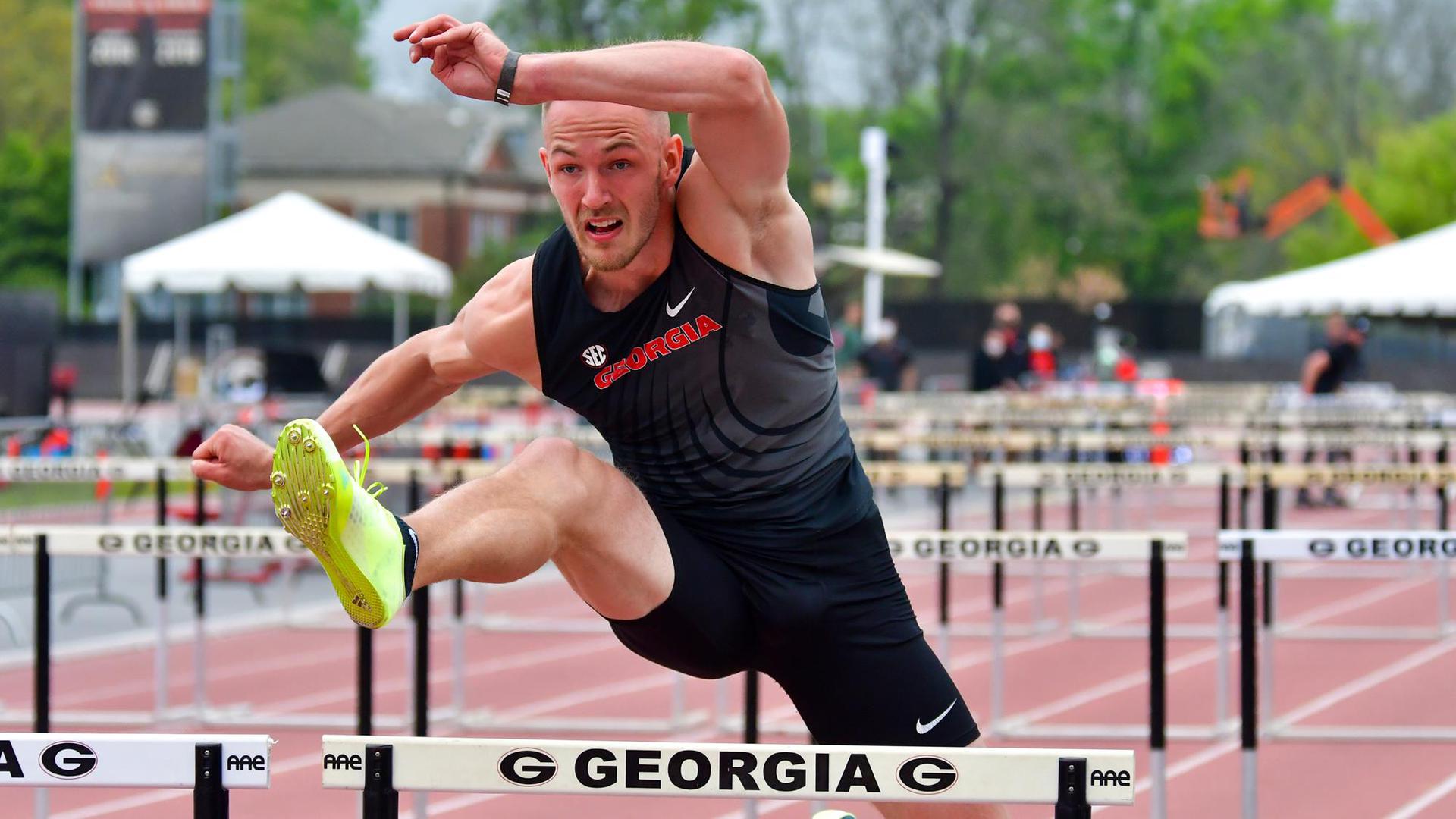 Karel Tilga (credit: © 2021 University of Georgia Athletics)
TERRY STUDENTS COMPETING IN OLYMPICS
Student athletes at the University of Georgia are looking to secure the win for the red & black this summer at the 2020 Olympics in Tokyo, Japan, with nine unique countries represented over five different sports. Karel Tilga, a rising senior and economics major, will compete in the Men's Decathlon starting August 4. He will join fellow Bulldogs, Maicel Uibo, BBA '18 and Johannes Erm, BSME '21, AB '21, on the 2020 Estonian Olympic team. Tilga won the national championship in the decathlon in the NCAA Outdoor Championships. He is ranked No. 2 on the all-time collegiate performer list with the No.2 all-time collegiate performance.
Jasmine Moore, a double management and real estate major, will represent Team USA in the Women's Triple Jump. Qualification rounds will start July 30. Moore has received countless accolades for track & field including 2020 SEC Women's Indoor Freshman Field Athlete of the Year, 2020 USTFCCCA South Region Women's Indoor Field Athlete of the Year, 2020 SEC Indoor Champion for triple jump, 2020 SEC All-Freshman Team Indoors for triple and long jump.

"We are so incredibly proud of our 30-plus Olympians representing their countries and the University of Georgia," said UGA Athletic Director Josh Brooks. "The fact that we have so many athletes competing in such a broad variety of sports is a testament to the elite student-athletes that this great university is attracting. Our student-athletes are making an impact in the classroom, in the community and on the premier competitive stage." Read more UGA news stories here.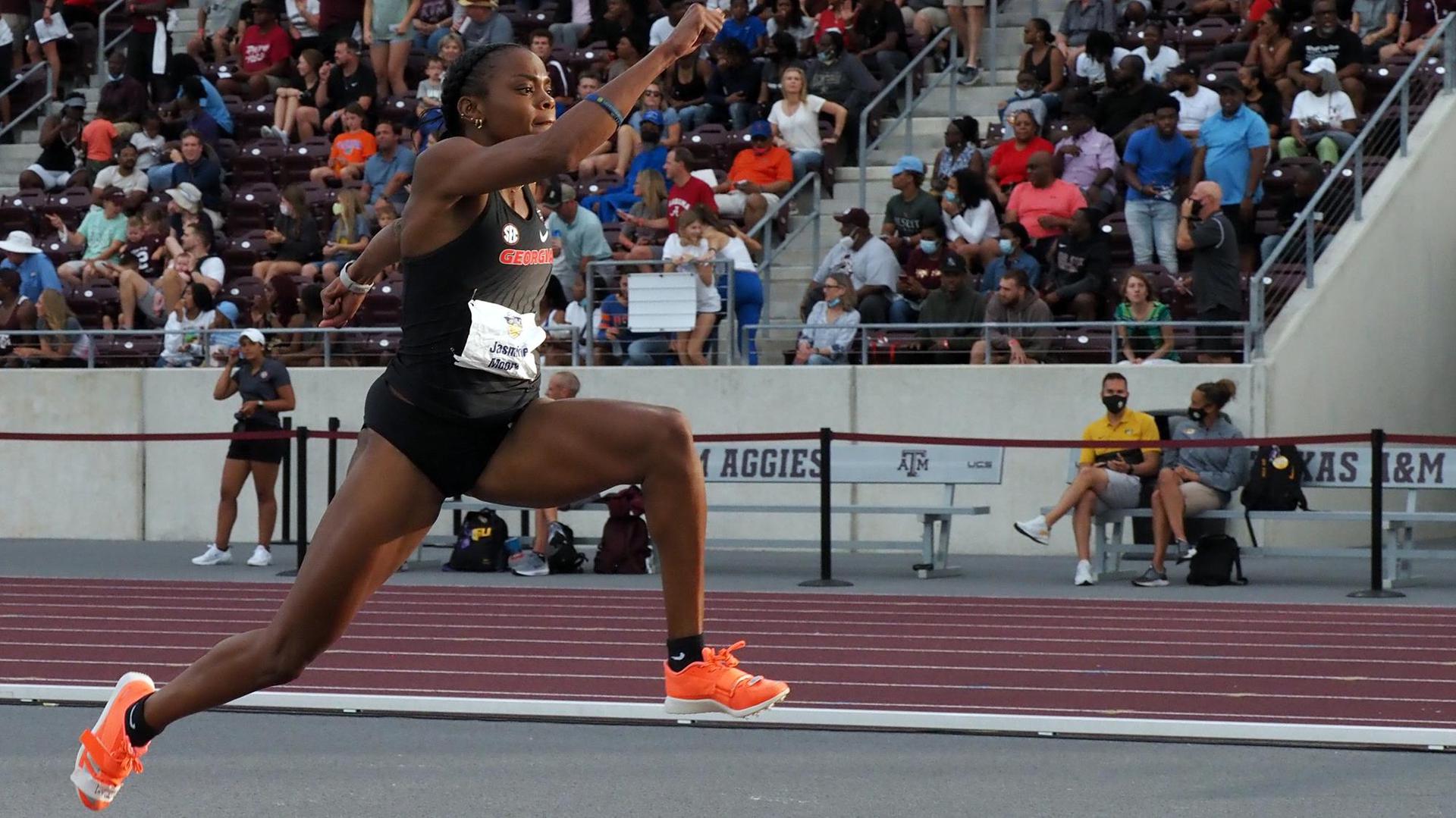 Jasmine Moore (credit: © 2021 University of Georgia Athletics)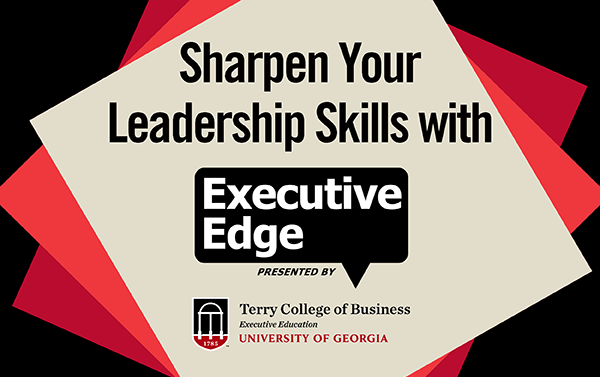 Looking to sharpen your leadership skills? Presented by the Office of Executive Education at Terry College, Executive Edge features discussions with corporate thought leaders and business school faculty, offering in-depth previews of our cutting-edge executive programs. These sessions will cover a variety of ways Executive Education can help you tackle today's most pressing business topics, including data analytics, cloud computing, organizational change and more.
Join us on LinkedIn Live, Wednesday, July 28 for the first event in the series, "Certified Financial Planning". Presented by industry expert Dan Madden, Program Director and Manager of University Partnerships at Greene Consulting, this live webinar will lead prospective students through the process of becoming a CFP® Professional, the associated benefits of the certification, and the structure and resources of the Terry College of Business – Greene Consulting Financial Planner Program.
TERRY THIRD THURSDAY BACK IN ACTION THIS SEPTEMBER
We look forward to seeing our alumni and friends of the Terry College again at the Terry Executive Education Center in Atlanta, on September 16. To stay up to date with the latest speaker series details and announcements, visit our website and follow Terry alumni on Facebook, Instagram , and LinkedIn.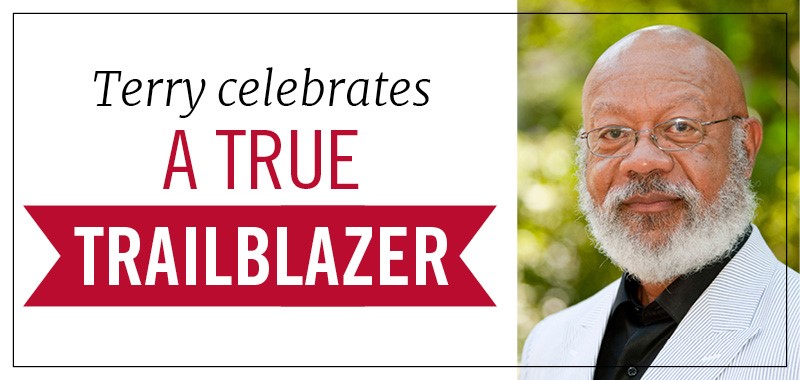 As the first African American student to enroll and graduate from the Terry College of Business, Dr. Harold A. Black is a true Terry Trailblazer. Following his service on the faculties at the University of Florida, the University of North Carolina, Howard University, and American University, Dr. Black currently serves as a Professor Emeritus at the University of Tennessee. He has also received numerous awards for his teaching and research, as well as honors from the U.S. Treasury Department, National Credit Union Administration, and National Urban League.
Please consider making a gift to help us honor the legacy of Dr. Black by helping to establish the Dr. Harold A. Black Professorship at the Terry College of Business.


Follow us on social to see what's happening with Terry alumni!
Have news to share with us?
Let us know!
Click here to send us a message.
Copyright © 2021 Terry College of Business
Our mailing address is:
Terry College Office of Development & Alumni Relations
University of Georgia
600 S Lumpkin St
Athens, GA 30602