The days just got long, but our list of opportunities to get connected is longer!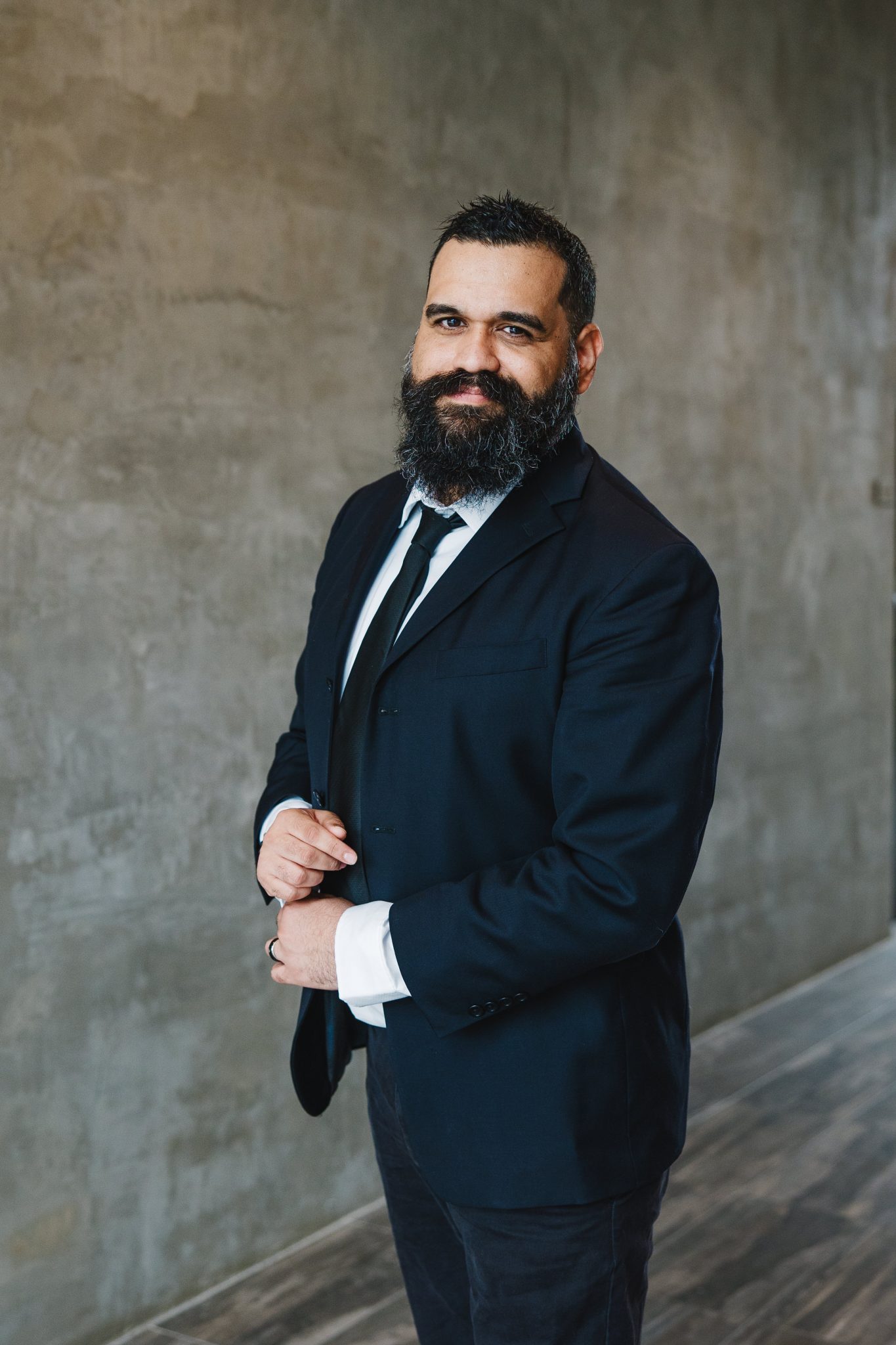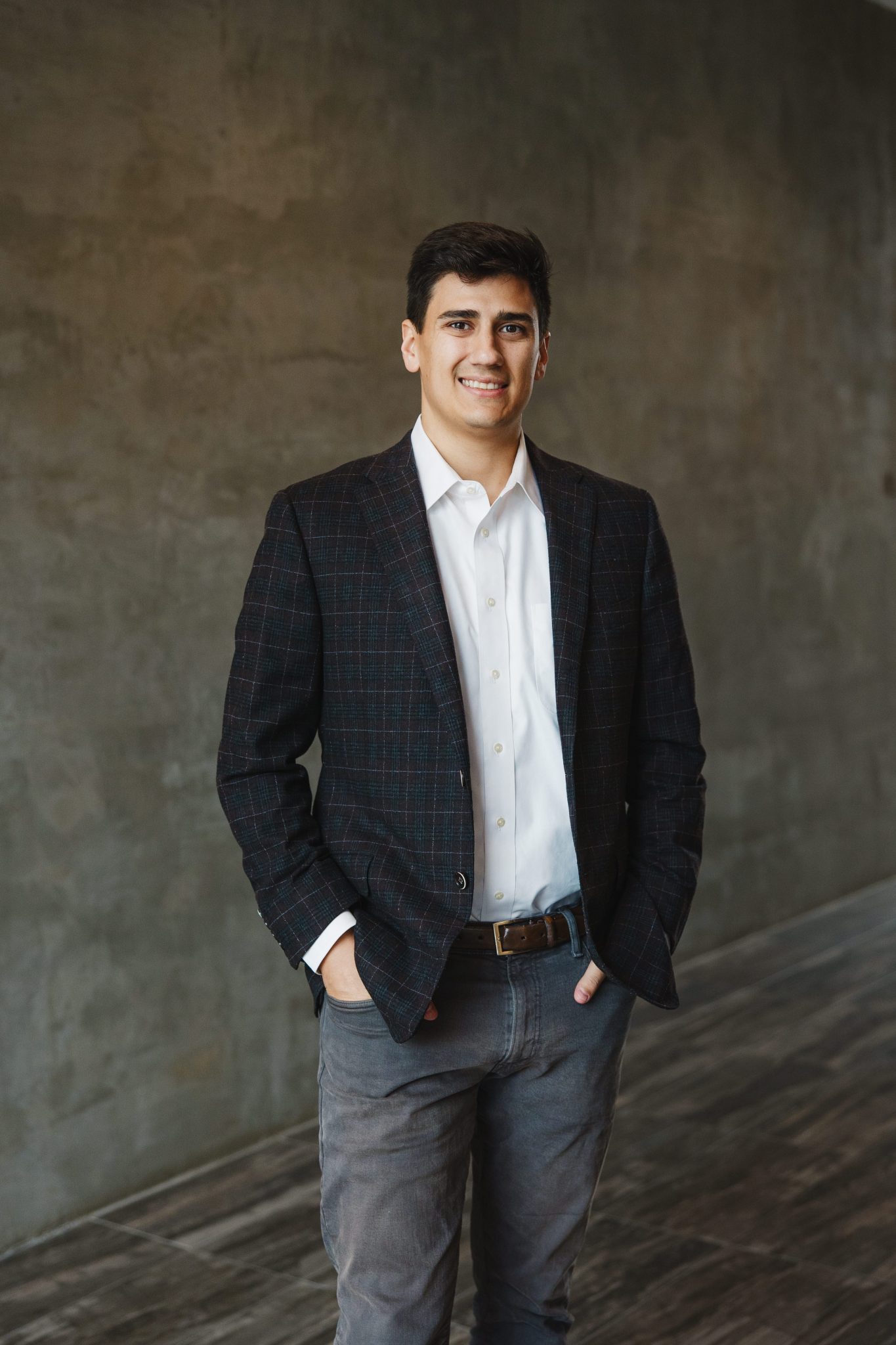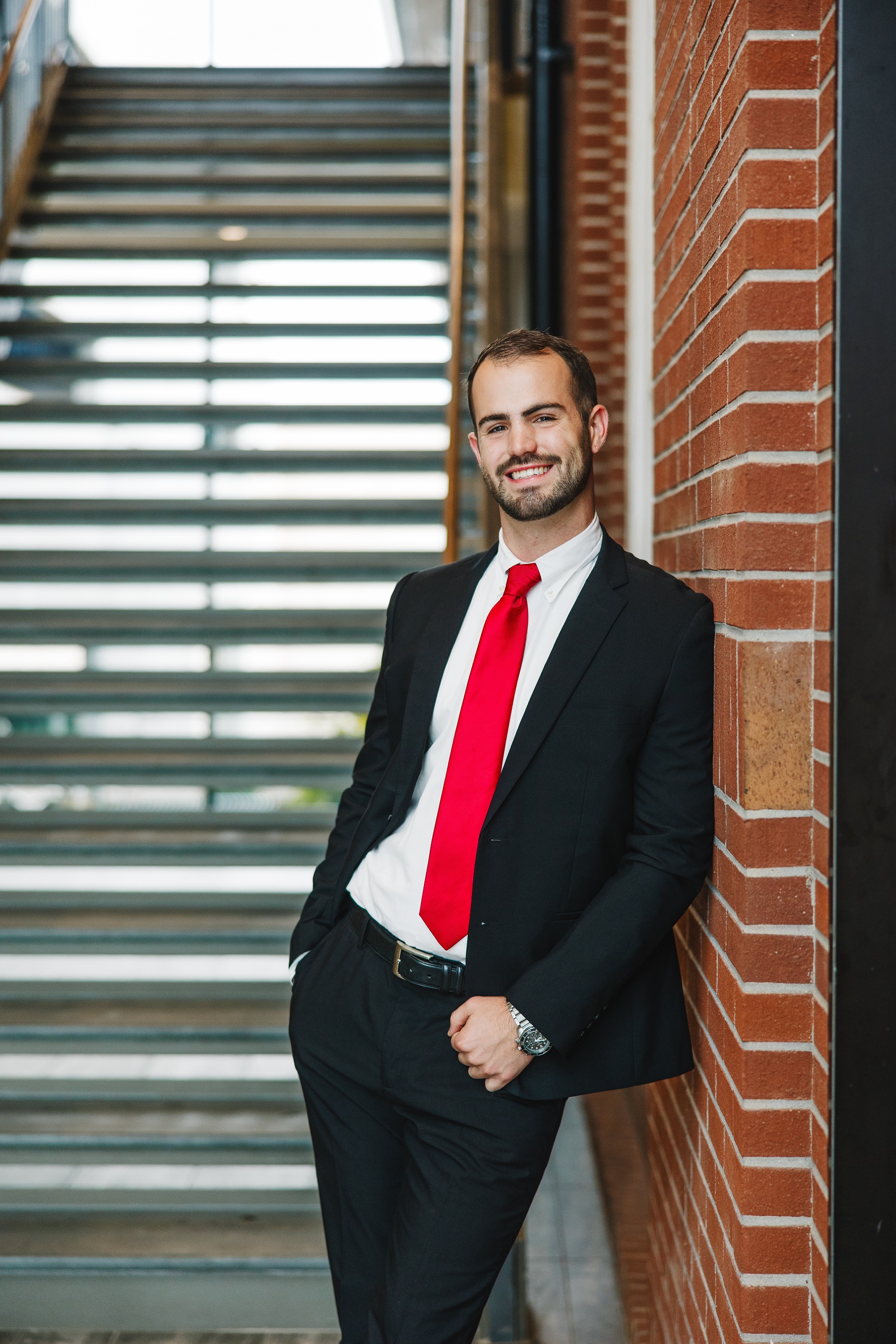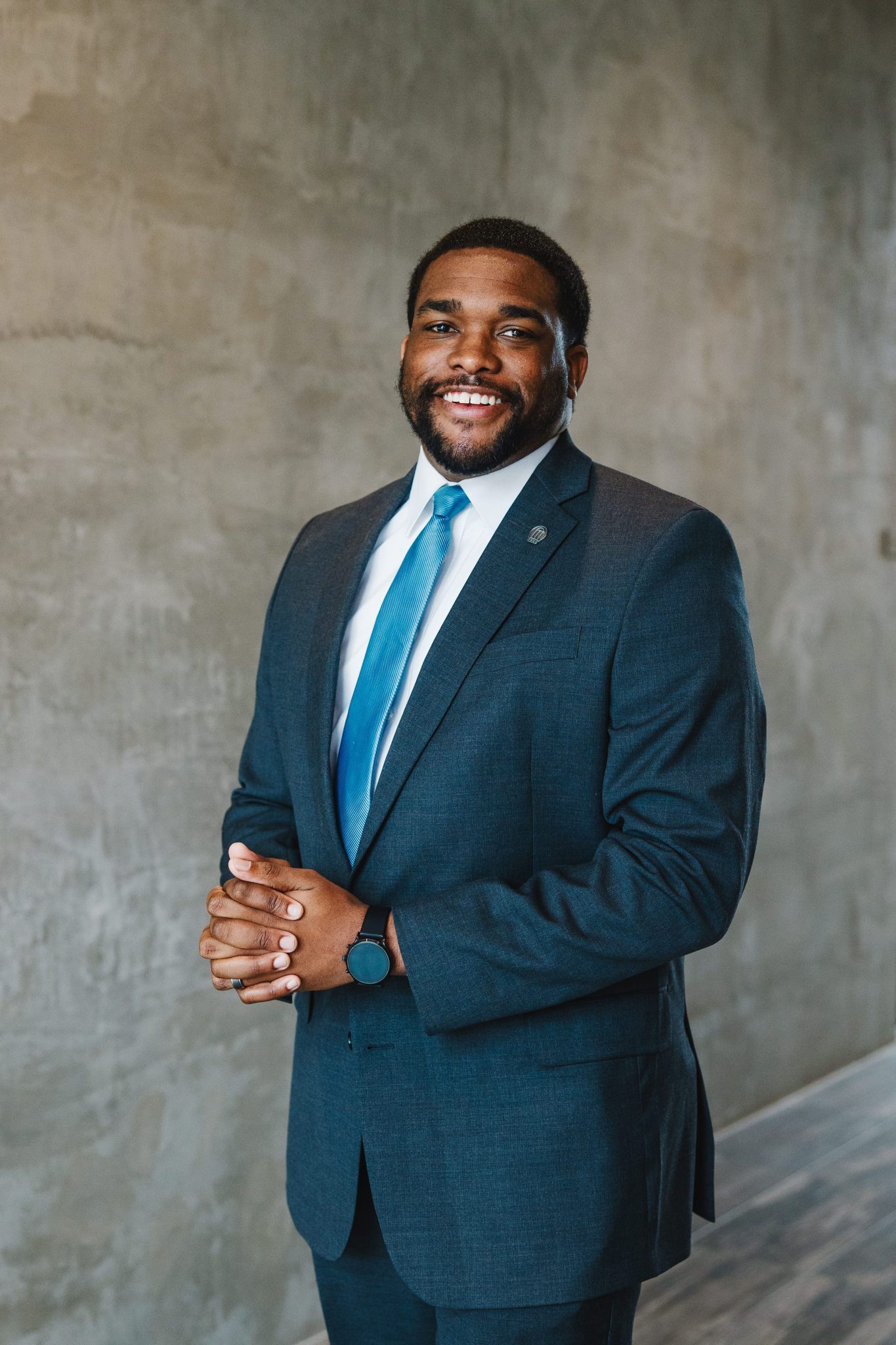 TERRY ALUMNI RECOGNIZED AS GAMECHANGERS
Alex Borges (MBT '20), Zander Mason (BBA '18), John Morris (BBA '20) and Johnelle Simpson (BBA '16) were four of the 10 budding professionals celebrated by the Athens Area Chamber of Commerce in the inaugural Gamechangers class. This honor is awarded by the Chamber of Commerce with the hopes of raising the profile of young leaders who are helping to create a better Athens. Nominations were accepted for people under the age of 40 who lead by example and collaboratively seek to implement a bright vision for the community.
Alex Borges is a 2020 graduate of the Masters of Business Technology program and now serves as a District Interpreter and Translator for Clarke County School District.
Zander Mason is a 2018 graduate of the J.M Tull School of Accounting, currently serving as a Financial Advisor with Raymond James in Athens, GA.
John Morris is a 2020 graduate of the Economics program and currently serves as the THRIVE Community Programs Team Lead at Advantage Behavioral Health Systems in Athens, GA.
Johnelle Simpson is a 2016 graduate of the Risk Management and Insurance program, currently an attorney with Fortson, Bentley and Griffin in Athens, GA.
Congratulations to these well-deserving Gamechangers! Nominations for the 2023 class will open this fall.
ARTHUR JOHNSON NAMED VICE PRESIDENT AND ATHLETIC DIRECTOR AT TEMPLE UNIVERSITY
Arthur Johnson (BBA '92, MED '94) was recently named Vice President and Athletic Director at Temple University. Johnson is a veteran administrator who has served the last seven years on the athletics senior leadership team at the University of Texas.

Prior to his most recent stint at Texas, Johnson served six years (2005-11) on the athletics staff at the University of Georgia, as the Bulldogs Associate Athletics Director for Internal Operations. At Georgia he served as the sport administrator for men's basketball while also providing strategic leadership on facility and capital planning with construction budgets exceeding $100 million.

A native of Thomasville, GA and two-time Georgia graduate, Johnson has also served as the Administrative Assistant for Football Operations at the University of North Carolina (1999) and the Manager of Football Operations at Arizona State University (1996-99).
SAM CROZIER AND BROTHER BREAK IRON MAN 70.3 WORLD RECORD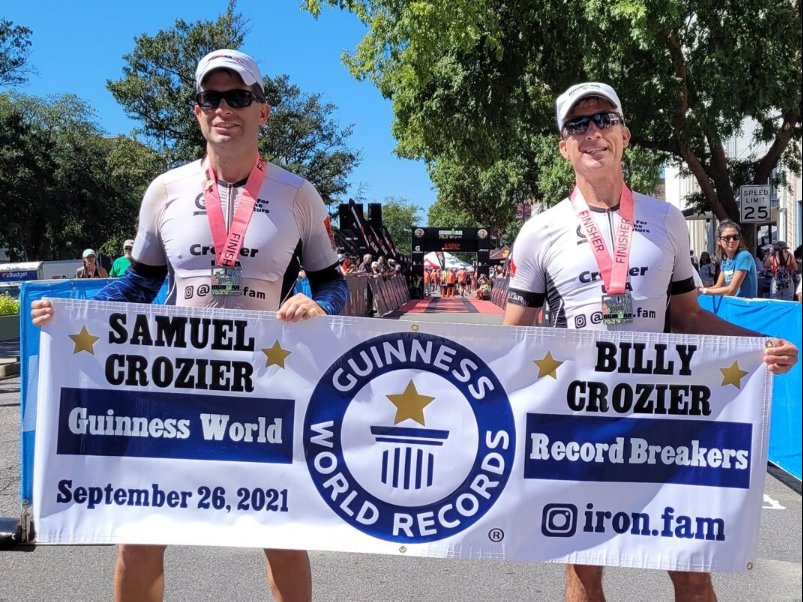 Sam Crozier (BBA '06) and his brother, Billy broke the record for the most long-distance triathlon races completed in a year in only four months.
The Iron Man 70.3 race consists of a 1.2-mile swim, followed by a 56-mile bike ride, and ends with a 13.1-mile run. Participants have eight-and-a-half hours to finish the race. Sam and Billy have completed at least one race each weekend. In the fall when the Croziers completed their 25th Ironman in just four months, they had broken the world record for the most long-distance (113km) triathlon races completed in a year.
Check out more of Sam and Billy Crozier's story here in an article published in UGA Today written by Hayley Major. You can also follow along the Crozier Brother's progress on Instagram @iron.fam

ALUM OF THE DAY SHEDS LIGHT INTO A DAY IN THE LIFE OF TERRY ALUMNI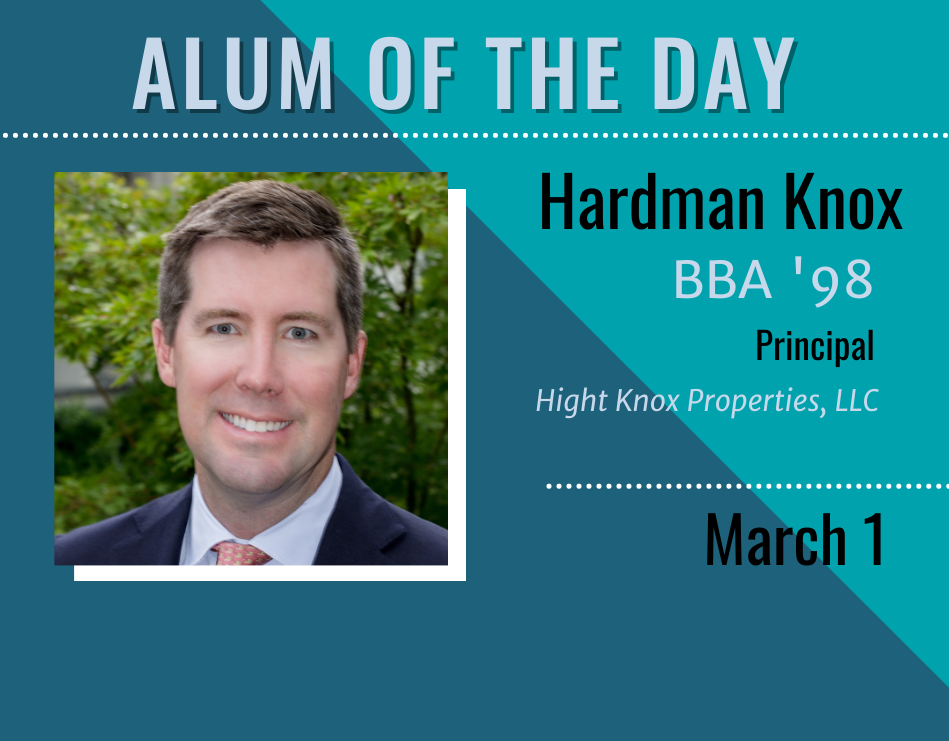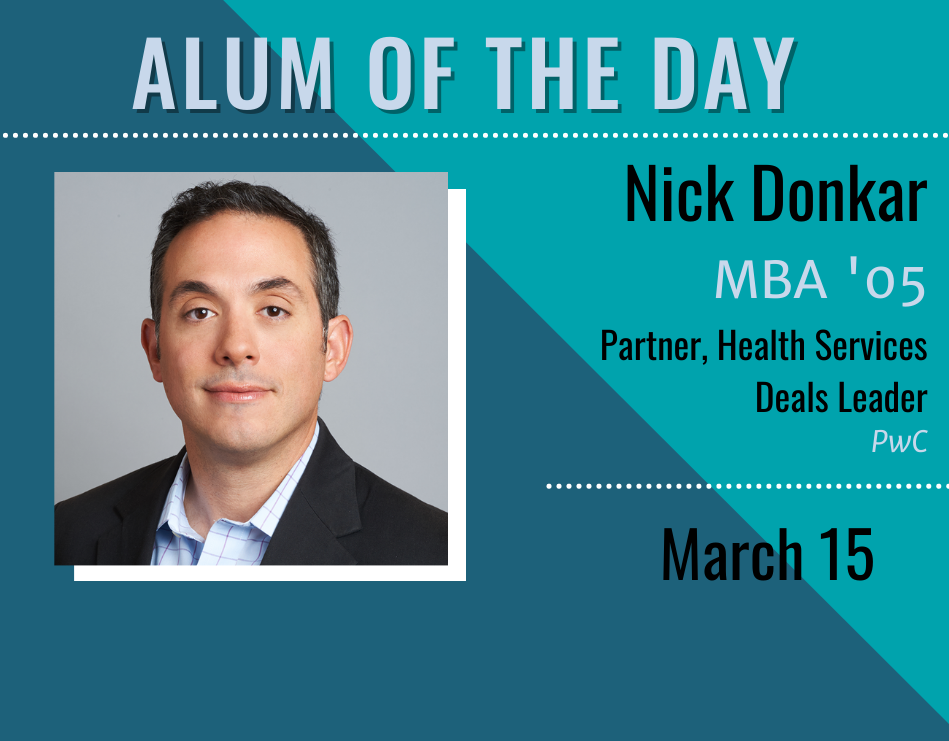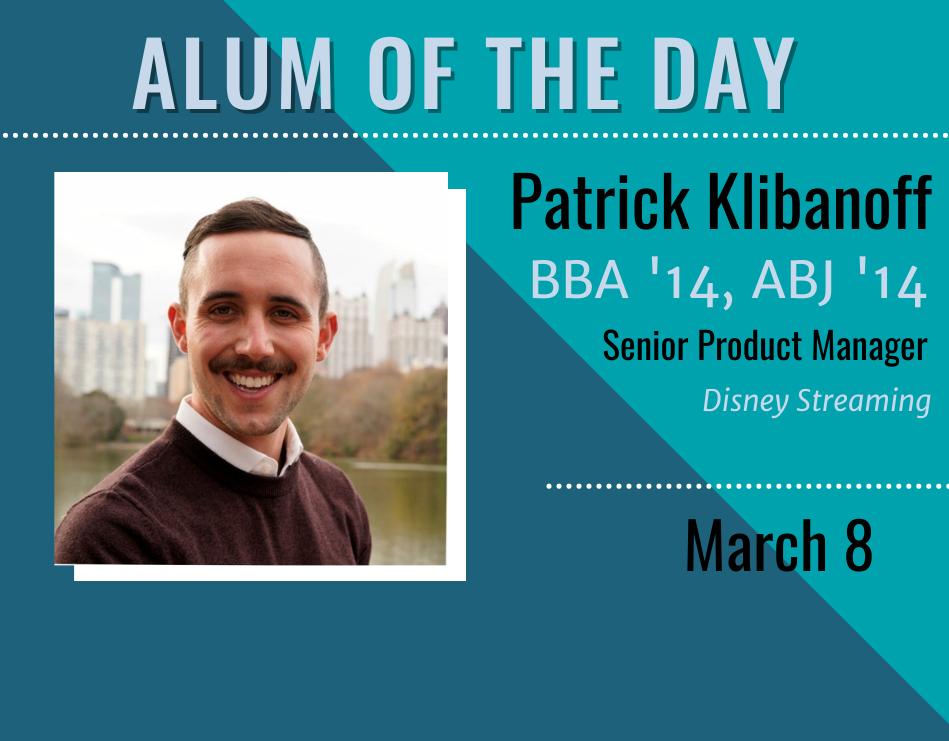 Alum of the Day features alumni who share about their career, company, activities they enjoy in their downtime, favorite Georgia memories, and how they choose to give back to their community. In addition to highlighting successful alumni, a goal of the series is to show current Terry students the types of career opportunities that exist and give them great contacts in their industry. Students are encouraged to reach out to each Alum of the Day via TerryConnect to build their network.
Be sure to check out @terryalumni on Facebook and Instagram each Tuesday to see which alum is next! You can also click through our Instagram highlights to revisit previous Alum of the Day features.
TERRY ALUMNI HELP STUDENTS PREPARE FOR LIFE AFTER TERRY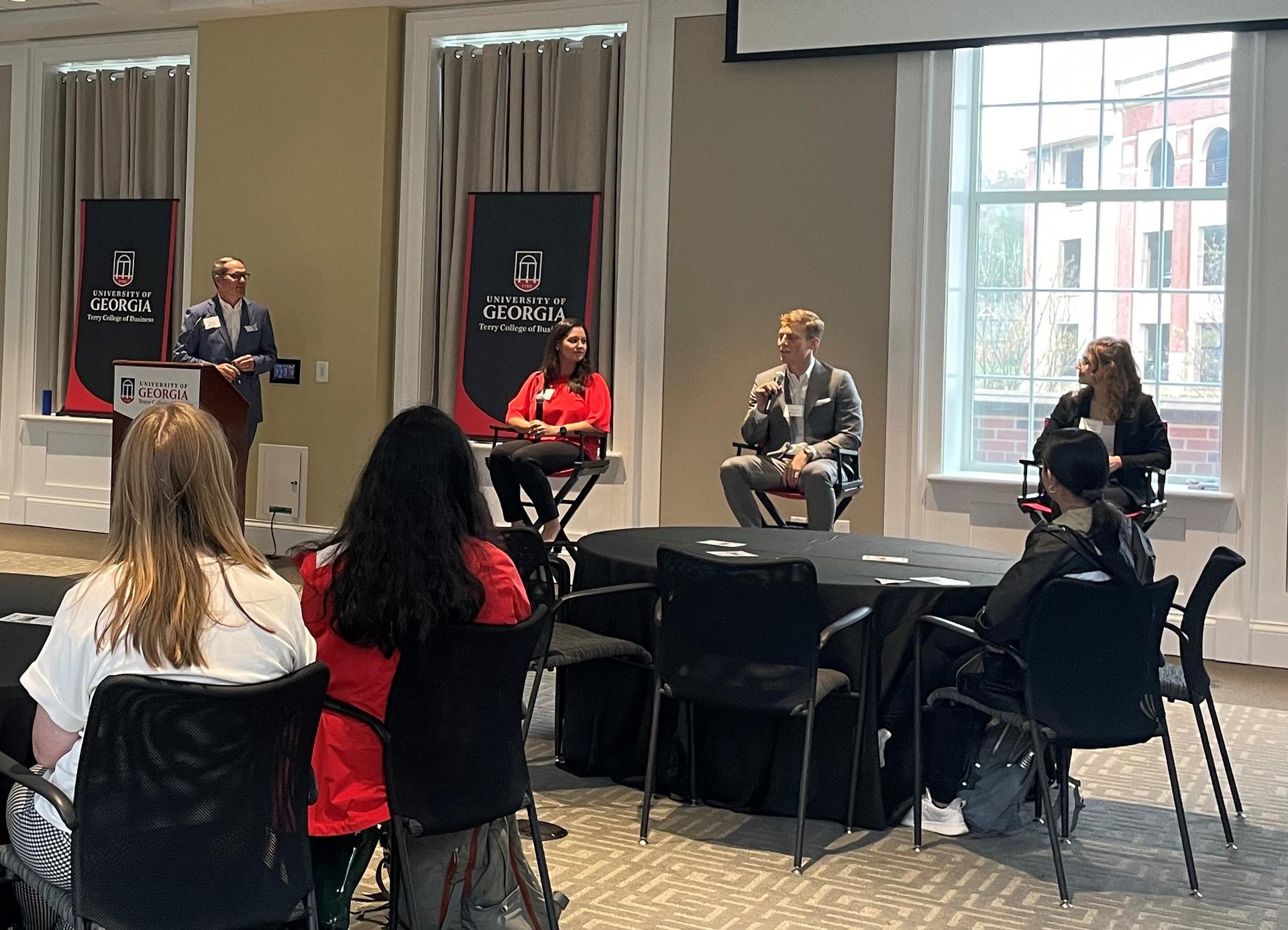 On March 23rd, a panel of four accomplished Terry alums shared their knowledge with current Terry students, providing them with advice on the "real-world" after graduating from the Terry College and University of Georgia. The panelists discussed what students should expect in their first years entering the business world, how to navigate making connections in the workplace, developing good financial habits and routines, and practicing work/life balance. Thank you to our Alumni Board moderator, Jason Huggins (BBA '95) and to our alumni panelists, Brittany Chitwood (BBA '14, MAcc '15), Brian Jungles (ABJ '13, MBA '18), and Brooke Carter (BBA '16) for sharing your expertise!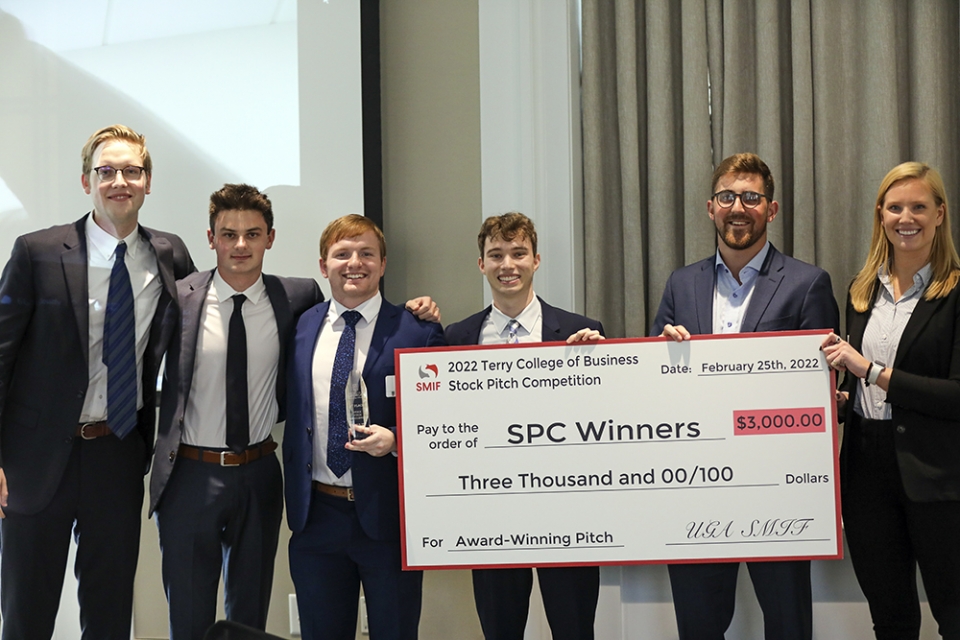 TERRY STUDENT MANAGED INVESTMENT FUND HOSTS 8TH STOCK PITCH CHALLENGE
Earlier this spring, the Student Managed Investment Fund hosted their annual Stock Pitch Challenge, welcoming 12 student teams from across the country to pitch for a chance to win a $3,000 prize.
This year's winning team (pictured above) was from the University of Florida's Warrington College of Business. Thank you to event sponsors Angel Oak Capital Advisors, BlackRock, LCG Associates, Stonehill Capital Management and Balentine.
To learn more, check out the article written by Merritt Melancon.

BUSINESS LEARNING COMMUNITY - ROTHENBERGER CAFE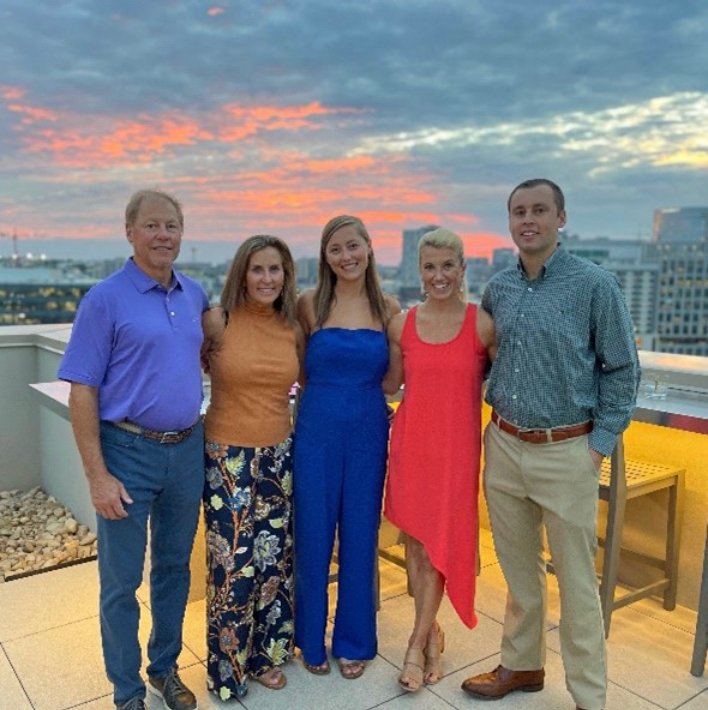 The Rothenberger Family
Jeff, Stacy, Alyse, Allie, and Travis
The Terry College is very proud to have the café at the heart of the Business Learning Community named in honor of the Rothenberger family. A 1981 graduate from the Terry College with a degree in accounting, Jeff Rothenberger has remained a longtime advocate for the mission of the Terry College. Throughout his impressive business career, including the founding of HealthSpring, Inc. which he led as chief operating officer and into his retirement, Jeff has remained active as a board member and investor in several startups and is focused on ensuring Terry graduates achieve their career goals.
When asked about why he gives Jeff states, "I have had a special association with The University of Georgia for over 50 years as a young fan, a college student, an alumni who is fortunate to be able to give back and a dad with a son and daughter who both graduated with degrees from Terry. Stacy and I donate to make a great University even better. Our family is very proud to call ourselves Georgia Bulldawgs." The Terry College values our partnership with the Rothenberger family and truly appreciate their investment in the success of Terry students.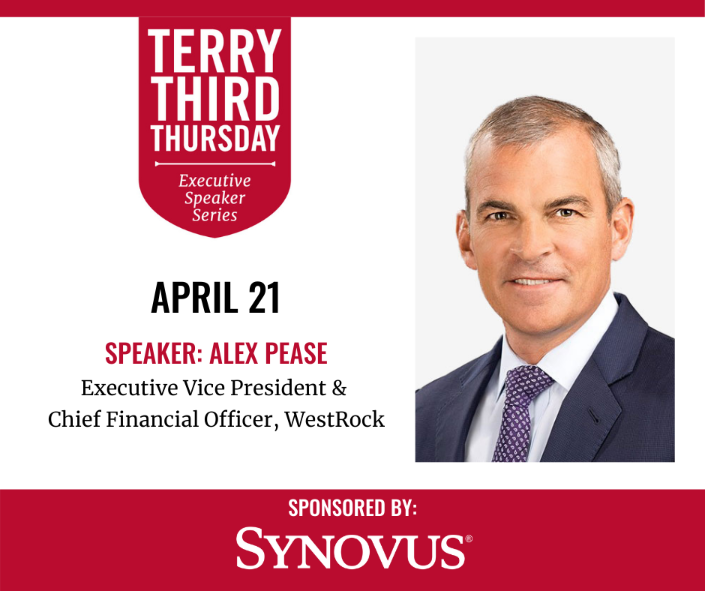 Terry Third Thursday is a breakfast speaker series for the Atlanta business community that features influential speakers, as well as special guests from the University of Georgia, who bring local and global perspectives on business and innovation. Join us Thursday, April 21 to hear from Alex Pease, Executive Vice President & Chief Financial Officer, WestRock.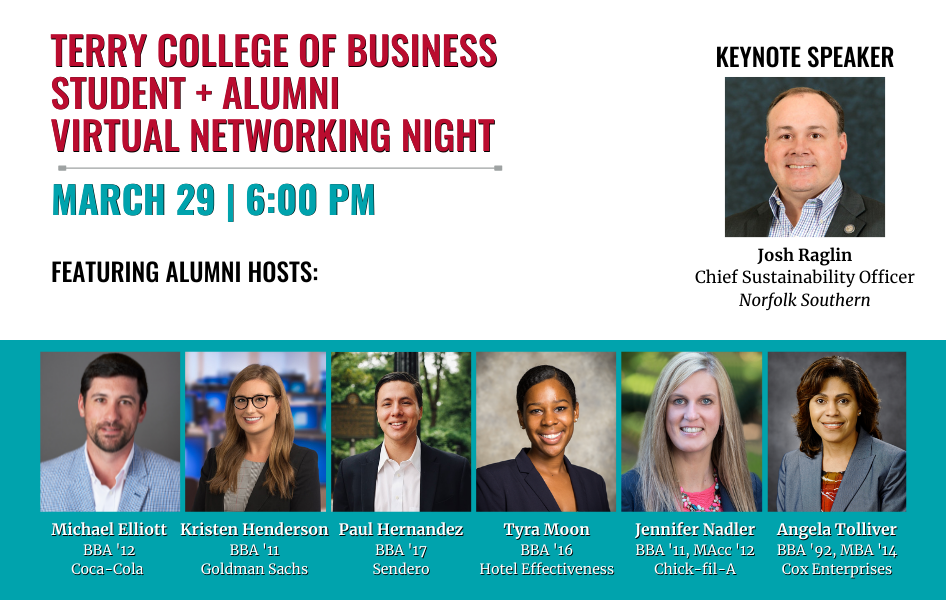 Register now for an evening of networking via Zoom with Terry undergraduate students and fellow Terry alumni. Hear from keynote speaker, Josh Raglin , Chief Sustainability Officer at Norfolk Southern, and participate in networking discussion groups facilitated by Terry College Young Alumni Board members.
Diversify your network and create new connections with other business professionals!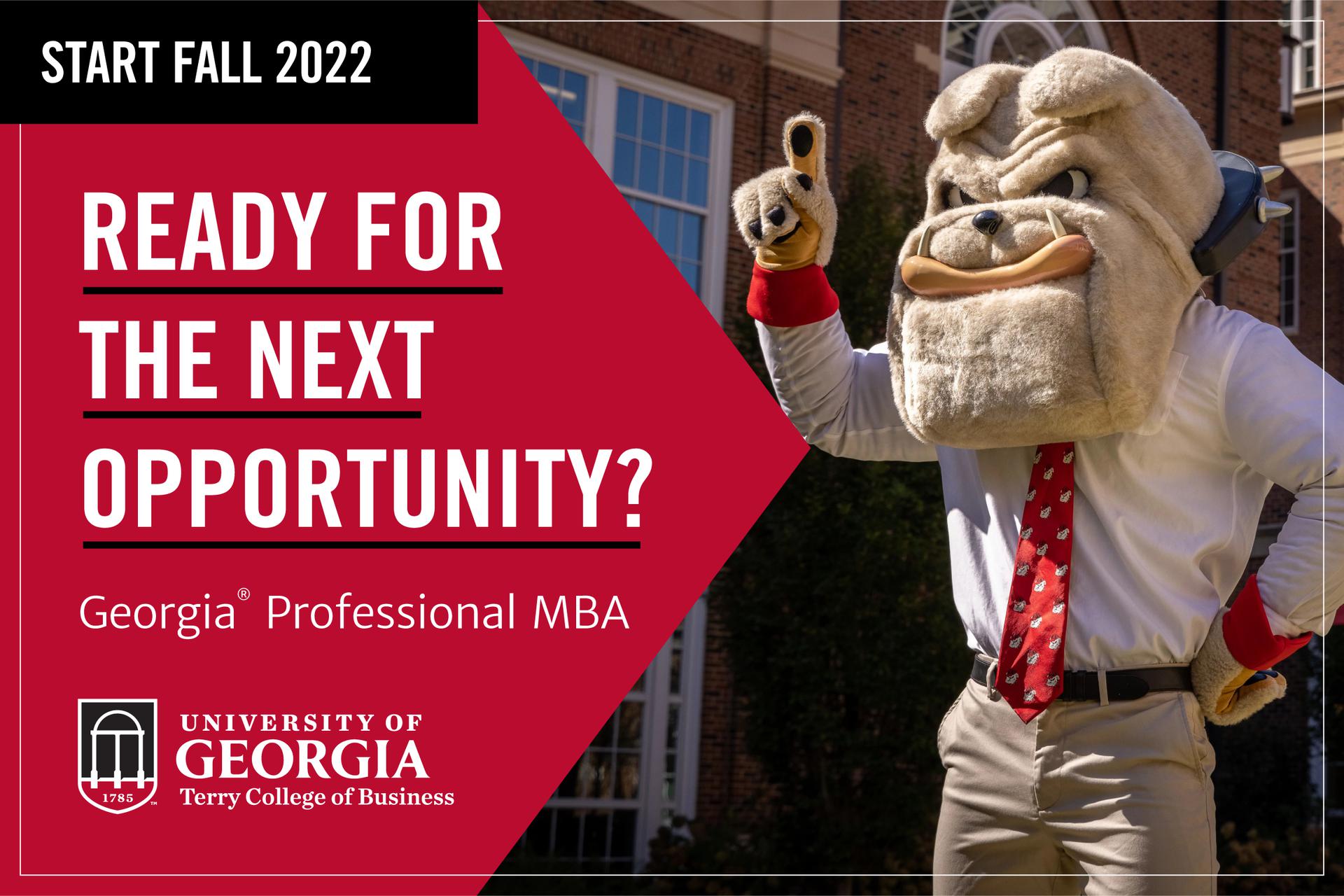 HELP US BUILD THE NEXT CLASS OF LEADERS & GROW YOUR NETWORK

Do you know someone who would be an outstanding addition to the Georgia MBA programs in Atlanta? A person who possesses a strong work ethic whom others look to for expertise and perspective?

We invite you to connect the Executive & Professional MBA Admissions team with individuals who are committed to learning, to leading, and to improving the businesses and organizations that power communities across Georgia and the world.

We take alumni referrals very seriously, so tell us who you think we should get to know. We will support them during the admissions process and determine how an MBA can enhance their potential.
You can submit your referral today using this form.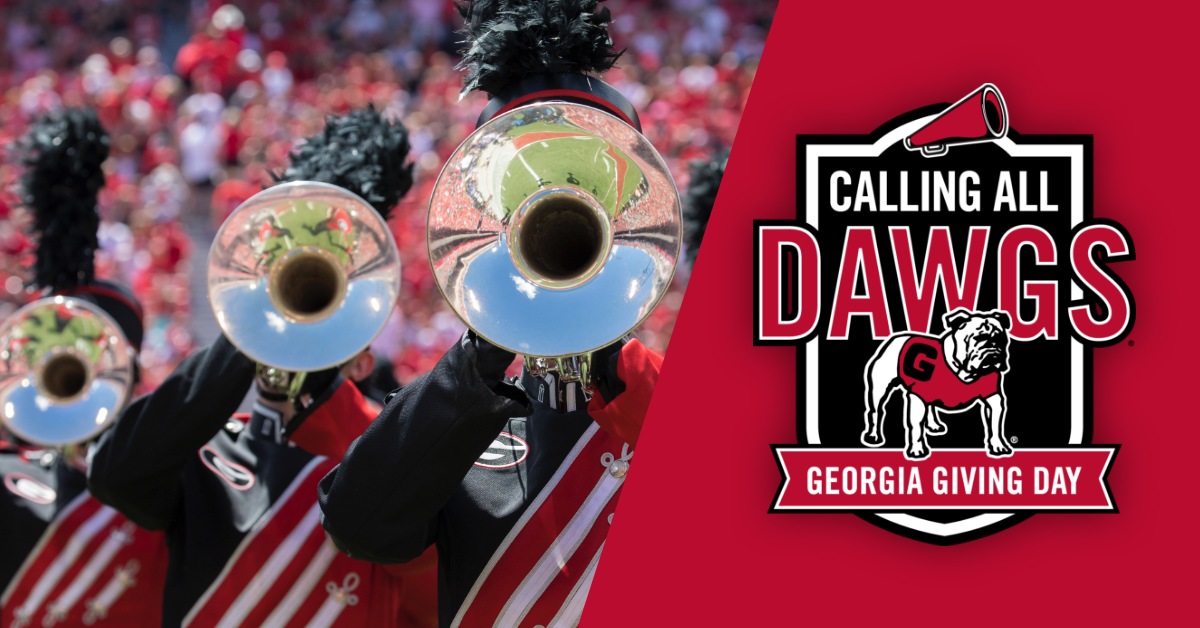 We're Calling All Dawgs. If you've ever passed The Arch on your way downtown, if you ever rang the Chapel Bell, if you've ever felt that 'G' is more than a letter: you can make a difference and help build tomorrow today.
Georgia Giving Day is this Thursday, March 31st. We're calling all Terry Dawgs to support UGA!

Follow us on social to see what's happening with Terry alumni!
Have news to share with us?
Let us know!
Click here to send us a message.
Copyright © 2022 Terry College of Business
Our mailing address is:
Terry College Office of Development & Alumni Relations
University of Georgia
600 S Lumpkin St
Athens, GA 30602