A monthly publication of the UGA Office of Research with the latest funding opportunities and announcements in support of our research community.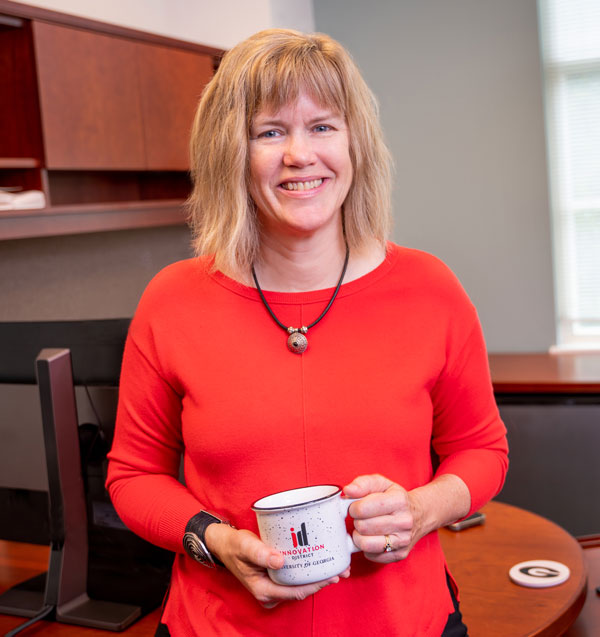 Now is a great time to reflect on the activity and success in research commercialization that was a key driver in UGA's decision to launch its Innovation District initiative more than three years ago. Having served on the task force that recommended forming the Innovation District, I'm especially enthusiastic about this topic.
Deadline: March 29, 2022

$25,000 - $1,000,000

Supports research that empowers communities in building resilience; this program requires a team that includes, at a minimum, one project lead from a local government within the state of Georgia and two researchers from a higher education intuition.
Deadline: May 5, 2022

$1,000,000

Funds projects that pilot state-of-the-art solutions through civic-engaged research over 12 months, following a six-month planning phase, and have the potential for lasting impact in the partnering community as well as the potential to be scaled and implemented in other communities.
Deadline: June 16, 2022

$275,000

Solicits grant applications proposing to utilize bacteria, archaebacteria, bacteriophages or other non-oncolytic viruses and their natural products to study complex interactions between microorganisms, tumors and the immune system, and to explore their clinical potential.
Humanities & Arts Opportunities
NHA Conference Call for Proposals
Deadline: April 1, 2022

The National Humanities Alliance has announced a call for proposals for the 2022 National Humanities Conference. The conference will be held November 10-13 in Los Angeles, in collaboration with California Humanities.
Deadline: April 13, 2022

$60,000

These competitive NEH

awards support scholars pursuing projects that embody exceptional research, rigorous analysis and clear writing. Fellowships provide recipients time to conduct research or to produce books, monographs, peer-reviewed articles, e-books, digital materials, translations with annotations or a critical apparatus, or critical editions resulting from previous research.



No Deadline

Up to $500

Supported by Ideas for Creative Exploration, an interdisciplinary initiative for advanced research in the arts at UGA, these mini grants support creative interdisciplinary projects, with recipients eligible to receive mentorship, feedback and up to $500 in project funds.
Arts & Humanities Career Advice E-book from NHA
National Humanities Alliance has just issued a new e-book called Arts and Humanities: Don't Leave College without Them, full of essays from students, recent graduates and mid-career professionals that articulate opportunities for applying humanities and arts knowledge and skills in today's workforce.
For more information and proposal support for foundation opportunities, please contact Matt Pruitt at mkpruitt@uga.edu.
2022 Simons Foundation Human Cognitive and Behavioral Science SFARI
Deadline: April 25, 2022

Up to $500,000

The Simons Foundation Autism Research Initiative's mission is to improve understanding, diagnosis and treatment of autism spectrum disorders by funding innovative research of the highest quality and relevance.
Deadline: April 13, 2022

$250,000 - $550,000

The program offers science and engineering researchers the opportunity to preform translational research and technology development, catalyze partnerships and accelerate the transition of discoveries from the laboratory to the marketplace for societal benefit.
Sign Up for Funding Alerts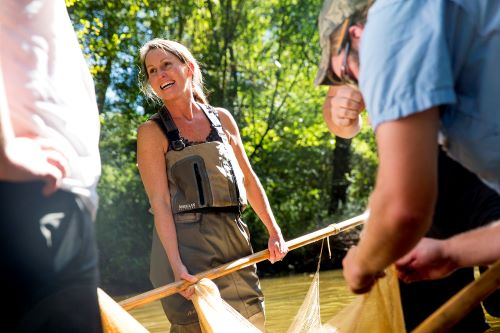 Wilde Wins Newcomb Cleveland Prize
Susan Wilde, associate professor of aquatic science, was named winner of the Newcomb Cleveland Prize by the American Association for the Advancement of Science. Wilde and a colleague were recognized for their research on toxic cyanobacteria and its deadly effects on bald eagles and waterfowl.
Burg Receives Presidential Award for Mentoring
Karen Burg, Harbor Lights Chair in Biomedical Research and vice president for research, was named a recipient of the Presidential Award for Excellence in Science, Mathematics and Engineering Mentoring.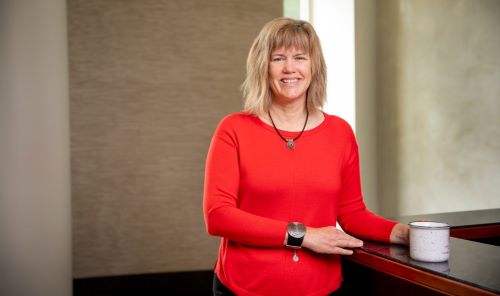 Franklin Leach wins ASMS Research Award
Franklin Leach (Complex Carbohydrate Research Center/College of Public Health) has won a Research Award from the American Society for Mass Spectrometry. The awards, which promote the research of academic scientists within four years of their first faculty appointment, are presented annually and supported by Bruker, Thermo Fisher Scientific and Waters Corp.
The Office of Research maintains a list of external honors and awards to encourage faculty applications.
Terrazas, Ware Named to Positions in Office of Research
Shelly Terrazas and Amy Ware are working in new positions in the Office of Research. Terrazas became the new director of finance and human resources on March 1, and Ware began serving as special assistant to the vice president on March 15.
EITS has launched a revamped website for the Georgia Advanced Computing Resources Center (GACRC). The revamped site includes information both for experienced GACRC-assisted researchers and those who want to learn more about UGA's high-performance computing resources. For more information, contact Guy Cormier.
International Transactions Due Diligence
Before agreeing to provide an international sale, service, product or international shipment, contact the Office of Export Control to request review in order to avoid export enforcement actions—including monetary settlements—by the Department of Commerce. Contact Dan Runge to begin due diligence.
Foreign Institutions Added to U.S. Lists of Parties of Concern
The U.S. Department of Commerce has added foreign universities, affiliated labs and other research centers to either the Unverified List or the Entity List, designations that restrict, and may prohibit, interactions UGA and its employees may have with those institutions. Contact Dan Runge with questions or to set up a Visual Compliance account.
Automated Balance Snapshots for New Projects
For new projects starting April 1 or later, PIs will receive monthly automated project balance snapshots, similar to a bank statement, from Project Status Report (PSR) Lite. The automatic subscription process will apply to new awards, and PIs can create a subscription for existing projects. Contact SPA with questions.
Environmental Ethics Seminar: James Beasley
Tuesday, March 22, 5:30-7 p.m.
Jackson Street Building, 125 (in person and virtual)
UGA's Beasley will speak about "Human Impacts on Wildlife Populations" as part of the Environmental Ethics Certificate Program Seminar Series. Virtual attendees must register in advance.

Global Georgia Conversation: Greg Bluestein
Tuesday, March 29, 4 p.m.
Special Collections Libraries, 2nd floor auditorium
"A Conversation with Greg Bluestein," a political reporter who covers state politics for The Atlanta Journal-Constitution, is part of the Global Georgia Initiative from the Willson Center for Humanities and Arts.

Provost's Seminar Series: Jahan Ramazani
Wednesday, April. 13, 2 p.m. (virtual)
Ramazani, University Professor and Edgar F. Shannon Professor of English at the University of Virginia, discusses "A Life in Poetry" as part of the Provost's Seminar Series. Registration is required.
2022 Torrance Festival of Ideas
April 19-21, 10 a.m.-6 p.m. (virtual)
A three-day online cultural event where a wide range of creative and imaginative experts present their innovative ideas to the general public. Registration is limited to the first 1,500 attendees.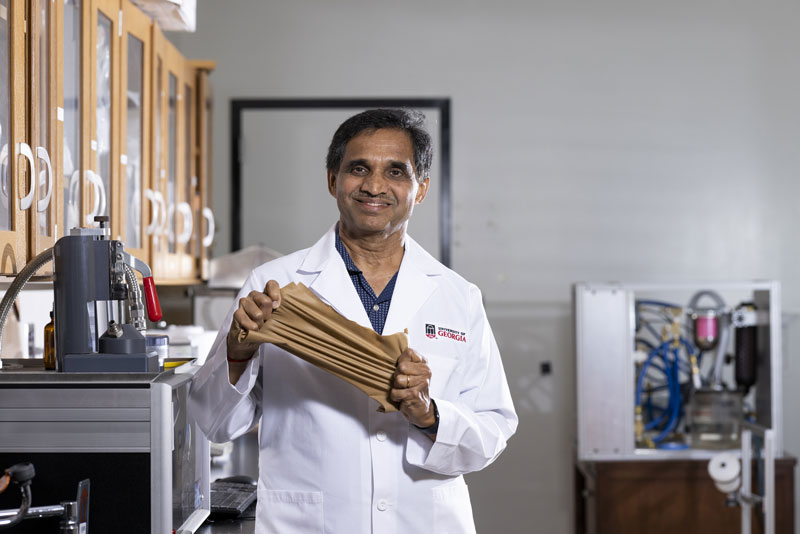 This image shows Professor Gajanan Bhat in the College of Family and Consumer Sciences holding a piece of elastic nonwoven material, produced by bonding fiber without weaving or knitting. Bhat and his research team demonstrated that such materials can be stretchable, breathable and absorbent—making them ideal for medical applications—and easier to compost than similar products currently in the market. Read the full story.