A monthly publication of the UGA Office of Research with the latest funding opportunities and announcements in support of our research community.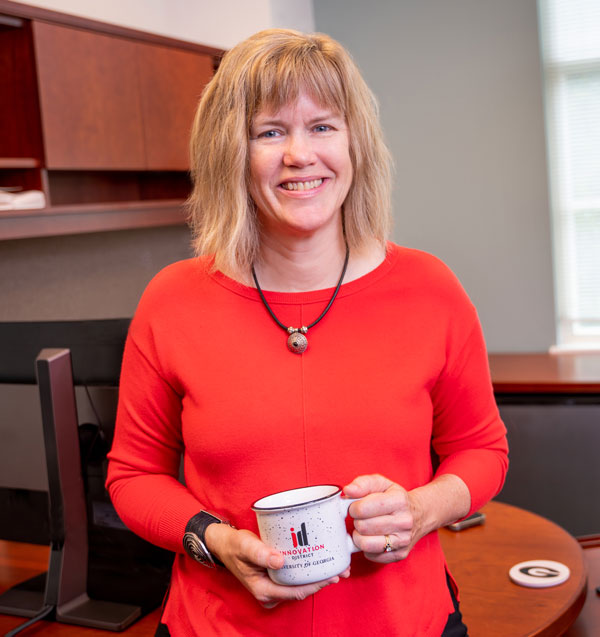 A Resolution for 2022: Improving Listening, Learning and Communicating
Hello and Happy New Year! I hope all of you had a much needed holiday break, after another very challenging semester. I want to talk about a very important topic: communications. If an organization's business functions can be compared to a circulatory system, distributing vital resources to maintain biological function, then communication is the nervous system...
Deadline: April 12, 2022

$1,500,000

Focused on the FAIR (Findability, Accessibility, Interoperability and Reuse) guiding principles and Open Science best practices for advancing open and transparent science through improvements in key aspects of information sharing.
Humanities & Arts Opportunities
Deadline: Feb. 15, 2022

Up to $25,000

These grants from the American Council of Learned Societies are designed to provide resources for newly formulated projects that diversify the digital domain, advance justice and equity in digital scholarly practice, and/or contribute to public understanding of racial and social justice issues.
Deadline: Feb. 18, 2022

Instructional release

These fellowships, sponsored by the Office of the Provost, promote interdisciplinary research and teaching among UGA academic units by providing tenured faculty an opportunity to extend the range of their knowledge through studies outside their primary discipline.
No Deadline

Up to $500 in project funds

Supported by Ideas for Creative Exploration, an interdisciplinary initiative for advanced research in the arts at UGA, these mini grants support creative interdisciplinary projects, with recipients eligible to receive mentorship and feedback.
Enhancing Science, Technology, EnginEering, and Math Educational Diversity (ESTEEMED) Research Education Experiences (R25)
Deadline: Feb. 24, 2022

Awards to be reflected by project needs

The overarching goal of this R25 program is to support educational activities that encourage individuals from diverse backgrounds, including those from groups underrepresented in the biomedical and behavioral sciences, to pursue further studies or careers in research.
W.M. Keck Foundation Research Program: November Cycle
Deadline: March 15, 2022

Up to $5,000,000

The W. M. Keck Foundation Research Program supports projects in (1) medical research and (2) science and engineering that are distinctive and novel in their approach, question the prevailing paradigm or have the potential to break open new territory in their field.
Sign Up for Funding Alerts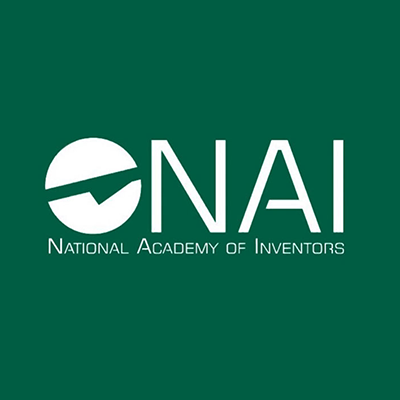 Three more UGA faculty elected to NAI
Anumantha Kanthasamy, S. Edward Law and Scott NeSmith have been elected Fellows of the National Academy of Inventors. Including these three new fellows, 12 UGA faculty have received this honor, all of them since 2013.
The Office of Research maintains a list of external honors and awards to encourage faculty applications.
Faculty Seed Grants in the Sciences
The FY23 Faculty Seed Grants in the Sciences: Social Sciences, Life Sciences, Physical Sciences and Engineering enable faculty to launch new, promising lines of research for which resources are currently not available. Proposals are due March 1.
New DOE Interim Conflict of Interest Policy
On Dec. 20, DOE issued an interim conflict of interest policy that addresses both financial and organizational conflicts of interest and establishes standards that provide a reasonable expectation that the design, conduct and reporting of projects funded under DOE financial assistance awards will be free from bias.
NIH Expands Requirements for Reporting Other Support
Starting Jan. 25, investigators identified as senior/key personnel on new NIH projects and renewals will need to provide expanded disclosures of other support, including third-party contracts and agreements.
DOE Laboratories of the Future Workshops
This Department of Energy workshop series focuses on mentorship at the laboratories as a mechanism for creating successful environments and inclusive cultures across all career levels and types.
NSF Updated Proposal and Award Policies and Procedures Guide
The National Science Foundation released an updated Proposal and Award Policies and Procedures Guide that went into effect Oct. 4, 2021.
AUP Annual Renewals No Longer Needed
The Office of Animal Care and Use and the IACUC have dropped the AUP Annual Renewals requirement for UGA researchers following the USDA removing that requirement as of January 2022.

The Cytometry Shared Resource Laboratory at the Center for Tropical and Emerging Global Diseases recently added the Cytek Aurora Spectral Cytometer, an instrument that delivers high-resolution data at the single-cell level to resolve the most challenging cell populations.
Ecology Seminar: Randall Hughes
Tuesday, Jan. 25, 4 p.m.
The Odum School of Ecology hosts Randall Hughes, associate dean for equity and professor of marine and environmental sciences at Northeastern University, for "Microgeographic differentiation and genetic management in coastal foundation species." Fill out this form to be added to the EcoSeminar listserv to receive the Zoom link.
Proposal Enhancement: NEA Presentation and Q&A
Friday, Feb. 11, 3-4:30 p.m.
Melissa Menzer, program analyst at the National Endowment for the Arts, will present on NEA programs and proposal strategy via Zoom. Register and contact Jake Maas with questions.
Proposal Enhancement: NEH Program Officer Presentation and Q&A
Friday, Feb. 18, 3-4:30 p.m.
Jason Harshman, program officer for the National Endowment for the Humanities, will present on NEH programs and proposal strategy via Zoom. Register and contact Jake Maas with questions.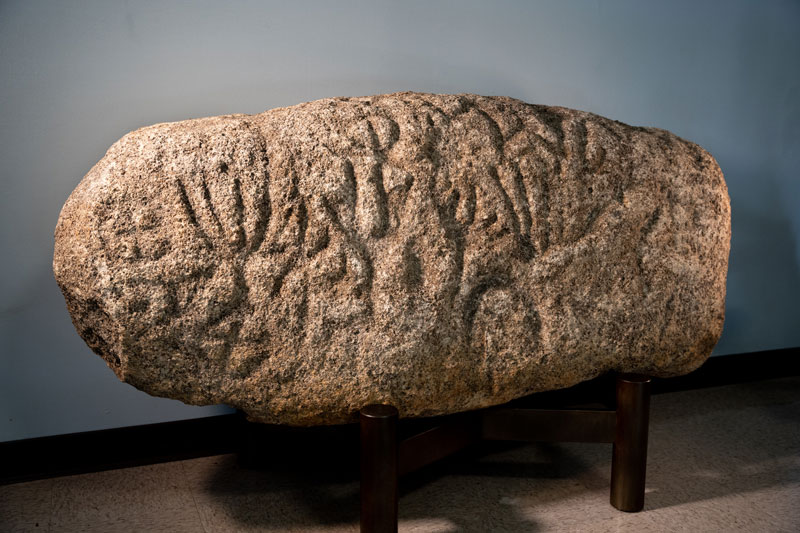 This petroglyph, which UGA has owned for decades, was recently relocated from North Campus to its new home in the lobby of the Archaeology Lab on Whitehall Road. Its relocation is an example of the type of work UGA is doing with indigenous American tribes like the Eastern Band of Cherokee Indians, the Muscogee (Creek) Nation and others under the Native American Graves Protection and Repatriation Act.