A monthly publication of the UGA Office of Research with the latest funding opportunities and announcements in support of our research community.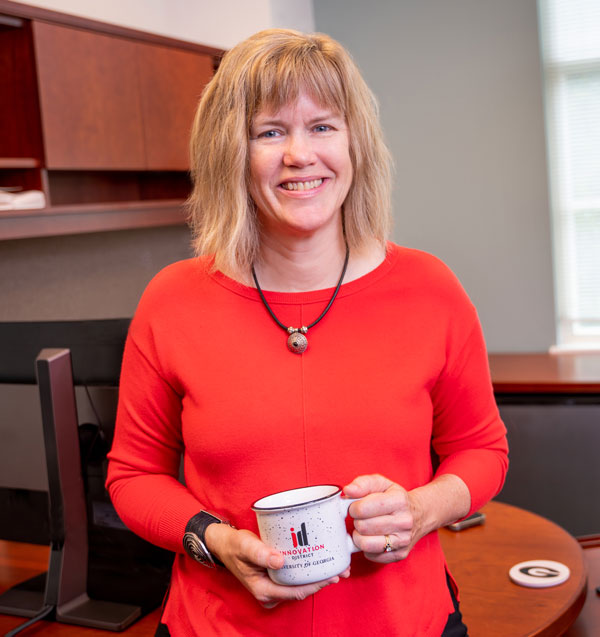 Introducing the Office of Business Engagement
To support and expand vital industry collaborations, last year the university created the Office of Business Engagement, reporting jointly to the Office of Research and Development & Alumni Relations. Led by Executive Director Kyle Tschepikow, OBE's mission is to cultivate long-term, holistic partnerships with companies that help expand the positive impact of the business and our university.
Deadline: May 31, 2022

$943,750

This program supports educational activities that encourage individuals from diverse backgrounds, including those from underrepresented groups, to pursue further studies or careers in biomedical informatics and data science. 
No Deadline

Awards will vary

This program promotes the fundamental science and engineering of dynamic systems to advance solutions to urgent societal problems, such as climate change, epidemics, cyber-attacks, extreme weather, etc.
Humanities & Arts Opportunities
NEH-Mellon Fellowships for Digital Publication
Deadline: April 25, 2022

$5,000 per month for up to twelve months

Support for individual scholars pursuing interpretive research projects that require digital expression and digital publication. Competitive submissions will embody exceptional research, rigorous analysis and clearly articulate a project's value.
The Andy Warhol Foundation Arts Writers Grant
Deadline: May 18, 2022

$60,000

This grant supports contemporary visual art writers in three categories: articles, books and short-form writing.

MAP Fund Grants for Artistic Production
Deadline: May 27, 2022

$30,000

MAP's 2022 grant cycle will provide grants to new, live performance projects across all regions of the United States. Project funds may be used for creation, dependent care, personnel, practice, production, rehearsal, research, rest, residency, travel and workshop costs.
Arts & Humanities Career Advice E-book from NHA
National Humanities Alliance has issued a new e-book called Arts and Humanities: Don't Leave College without Them, full of essays from students, recent graduates and mid-career professionals that articulate opportunities for applying humanities and arts knowledge and skills in today's workforce.
For more information and proposal support for foundation opportunities, please contact Matt Pruitt at mkpruitt@uga.edu.
Deadline: May 5, 2022

Up to $50,000

The Spencer Foundation has announced grants for scholars to organize small research conferences, symposia or other convenings on how new research methods can impact educational research that is grounded in advancing racial equity. If interested, contact Grace Thornton in the College of Education.
Deadline: Aug. 23, 2022

Up to $50,000

The fund is interested in activities that build connections between early biomedical scientific approaches and ecological, environmental, geological, geographic and planetary-scale thinking, as well as with population-focused fields including epidemiology and public health, demography, economics and urban planning. Proposed support should not fund current projects but be utilized to catalyze new transdisciplinary effort.
Sign Up for Funding Alerts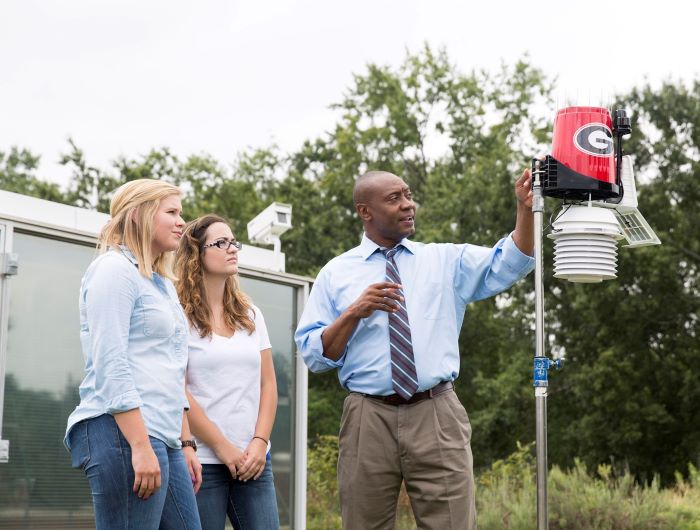 Shepherd named SEC Professor of the Year
Marshall Shepherd, Georgia Athletic Association Distinguished Professor of Geography and Atmospheric Sciences, was named the 2022 SEC Professor of the Year, an award given annually to one SEC faculty member whose record of teaching and research places him or her among the elite in higher education.
The Office of Research maintains a list of external honors and awards to encourage faculty applications.
Regenerative Medicine & Engineering Retreat: May 18 at Emory
UGA is co-hosting a retreat devoted to regenerative medicine along with its Cell Manufacturing Technologies partners, Emory and Georgia Tech. The retreat, which will focus on entrepreneurial activities that bring promising technologies for drug development and drug delivery into clinical studies, will be held May 18 from 9:45 a.m. to 3 p.m. in the Emory Conference Center Hotel. Registration deadline is May 15. The Regenerative Bioscience Center can transport up to 30 people in a UGA van; sign up with Francisca Gibson Burnley .
SPA can Assist with Summer Salary Questions
Units may have questions about charging summer versus academic salary when this differs from what was proposed/awarded. In many cases, sponsors are flexible to this timing nuance. Sponsored Projects Administration can assist with sponsor-related concerns. Because these shifts may impact unit budgets, please also work with your chief business officer.
Change in Postdoc Appointment and Termination Policies and Procedures
In response to the change in UGA RIF requirements, the Office of Postdoctoral Affairs has revised its policy and guidelines for postdoc appointments and terminations. In addition to no longer requiring an RIF for grant-funded postdocs, units now have two distinct options for postdoc appointments: defined-term and open-term. Faculty/units can choose which best suits their needs based on the nature of the funding available.
Innovation District Showcase
Tuesday, April 26, 2-6p.m.
Delta Innovation Hub
Learn about the startups headed by UGA faculty, staff and students, various programs from the university's innovation and entrepreneurship community, and accomplishments from the past year, plus enjoy an hour of networking between audience and exhibitors.

Latin American Works of Memory: Rethinking Transnational and Local Concepts and Devices International Conference
Tuesday, April 28, 2-6 p.m. (in person and virtual)
In person location to be announced
This interdisciplinary international conference co-organized by the Department of Romance Languages and the Latin American and Caribbean Studies Institute will include 20 Latin American experts from diverse fields of research attending face to face and virtually to explore memories of the recent traumatic past.

31st Annual Molecular Parasitology and Vector Biology Symposium
Wednesday, May 4
Georgia Center for Continuing Education (in person and virtual)
Sponsored by the Center for Tropical & Emerging Global Diseases, the symposium includes two invited speakers, 10 oral presentations and 50 poster presentations. Register by April 22.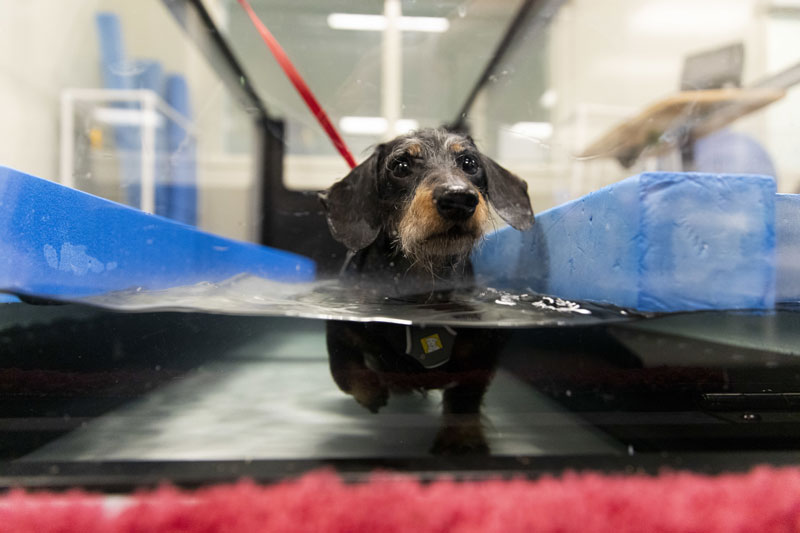 This image shows Jet, a dachshund, walking in an underwater treadmill at UGA's Veterinary Teaching Hospital as part of his therapy for back problems. It's a simple exercise but one built on a complex foundation—the university's stature as a leader in animal health research and treatment, supported by world-class faculty, state-of-the-art facilities and nearly 75 years of experience. Read the full story.