Welcome to the May e-newsletter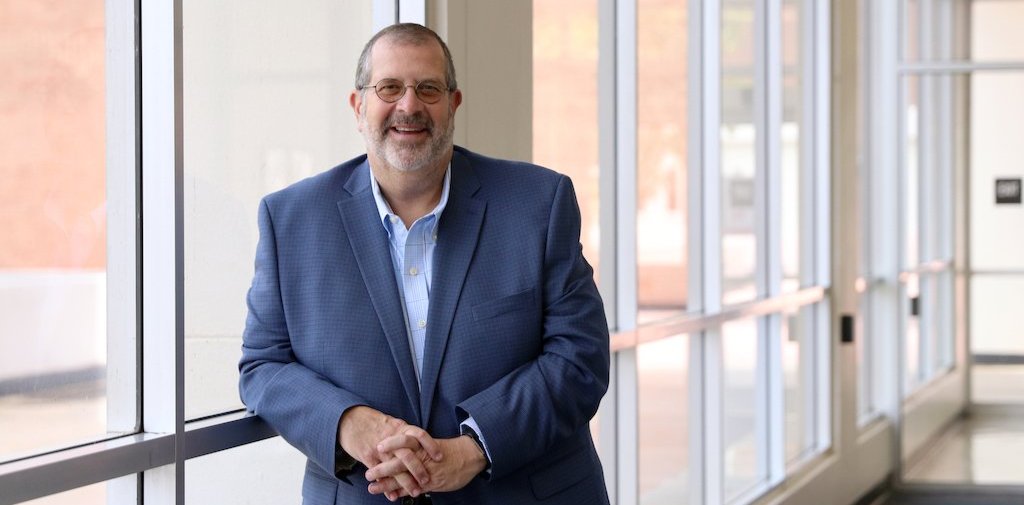 A note from Dean Davis
I've rarely, if ever, wanted an academic year to end. I cherish them, and know that the minute they end, the building becomes emptier and sadder for a few months. I count the days until the students return to Athens, until we regain some sense of, well, normalcy.
This year, of course, is different, in so many ways. I don't wish to rush this year, either, and even as we look ahead, we need to honor the amazingly resilient students who have somehow, some way made it to commencement in 2021. As we look forward to welcoming more than 500 new alumni at Spring Convocation next week, I want to take some time to thank each of you for all the little things that helped us through a year we'll never forget. Your grace, your kindness, your patience – we're eternally grateful for everyone who helped us through the year.
Now, we look ahead, eagerly, to fall, to some sense of normalcy, to face-to-face classes and events and football games: here we are, standing on the verge of regaining much of what we've lost in the past year, all that we once took for granted and now cherish. Time with you all – whether virtual or soon enough, in person – just means more now. We're so eager to be with you all, on the lawn, in celebration.
We've all learned a lot this year. We've learned that a college is not just a building, or a curriculum, or a bunch of students. We all know it's so much more. The past year has made that abundantly clear. Thanks to each and every one of you, we stand stronger than ever, tested but not broken, ready to welcome you all back home.
Dean Davis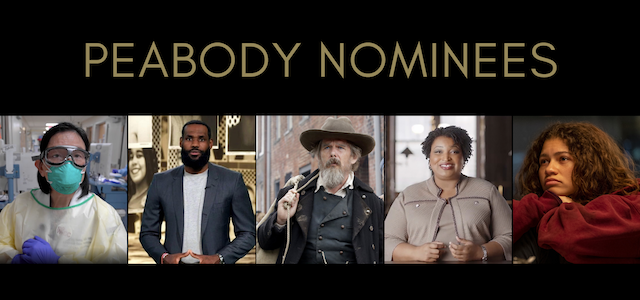 Peabody Awards nominees announced
The Peabody Awards Board of Jurors has selected 60 nominees that represent the most compelling and empowering stories released in broadcasting and streaming media during 2020.
The nominees were chosen by unanimous vote of 19 jurors from more than 1,300 entries from television, podcasts/radio and the web in entertainment, news, documentary, arts, children's/youth, public service and multimedia programming.
The nominated programs encompass a wide range of pressing issues, including COVID-19, voting rights, police violence, immigrant rights, and economic justice. 2020 was a particularly important year for news with 16 nominations coming in that category. Of the 60 nominations, PBS and Netflix lead with 12 and nine, respectively, followed by HBO (five), Amazon and Showtime (three each), and Apple TV+ and CBS (two each). Thirty winners will be named during a virtual celebration in June.
Greg Bluestein, Joshua Marx headline College Spring Convocation
Greg Bluestein (ABJ '04), a political reporter for The Atlanta Journal-Constitution, and Joshua Marx, a graduating Entertainment and Media Studies student, will be the featured speakers at the Spring 2021 Grady College Convocation.
Bluestein will deliver the charge to candidates. He joined the AJC in June 2012 after spending seven years with the Atlanta bureau of The Associated Press. Marx is from Gainesville, Georgia, and was selected in a competitive search to address the graduates as the distinguished senior speaker. In addition to his EMST studies, Marx is majoring in economics.
The convocation ceremony will be virtual and broadcast on the UGA Grady College YouTube channel , UGAGrady Facebook page and on the college graduation webpage beginning at 10 a.m. on May 13, 2021.