Following the steps that Charlayne Hunter-Gault (ABJ '63) and Hamilton Holmes took leading to the UGA Admissions Building, the terrifying night of riots at Myers Hall and the refuge of the Killian House are just a few of the scenes brought to reality through a new augmented reality iPhone app developed by a team of New Media Institute students.
Stepping Stones UGA provides a tour of a few of the most significant scenes on campus and in Athens when Hunter-Gault and Holmes desegregated the university by enrolling as students in 1961. The app provides AR recreations of the way campus buildings and other Athens-area scenes looked in the early 1960s, along with maps of key sites and news clips of Hunter-Gault and Holmes stepping onto campus for the first time. The app can be used with geo-location while users interact with the app as they walk those same areas on campus, or it can be used remotely to understand UGA history.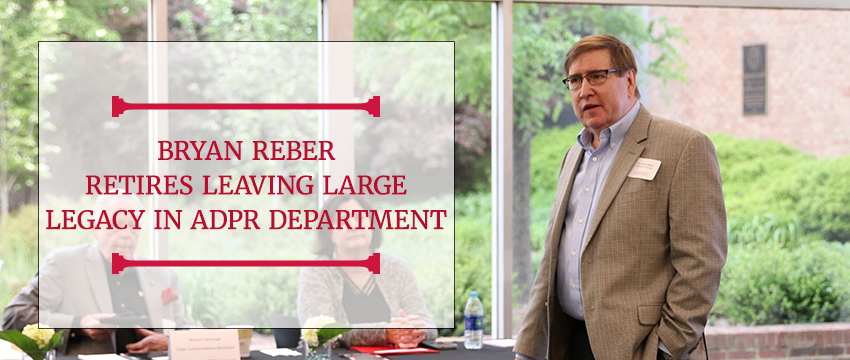 Known for his unflappable personality, crisis communication acumen and commitment to helping students, Bryan Reber retired on Aug. 1.
Reber served as head of the department or assistant head for the past 12 years. He helped develop many initiatives including the Crisis Communication Think Tank, Crisis Communication Coalition, AdPR Executive Advisory Board, AdPR Academy, 4+1+1 program, Talking Dog, certificate programs and several labs.
He has a national reputation for his expertise in crisis communication and was named the C. Richard Yarbrough Professor in Crisis Communication Leadership in 2014.
Summer Media Academies attract dozens of students from across US