Campus Operations Updates, Social Distancing in the Classroom, University Testing Services, and more!

Spring 2021
News for Students
Reports of COVID-19 at UGA Hold Steady
Reports of positive cases of COVID-19 among faculty, staff and students at the University of Georgia held steady last week, both in terms of total cases and the positivity rate.

Overall, 181 individuals reported positive tests through the DawgCheck system for Jan. 25 – 31—slightly down from last week's total of 190. Of those, 133 were students, 45 were staff, and three were faculty members.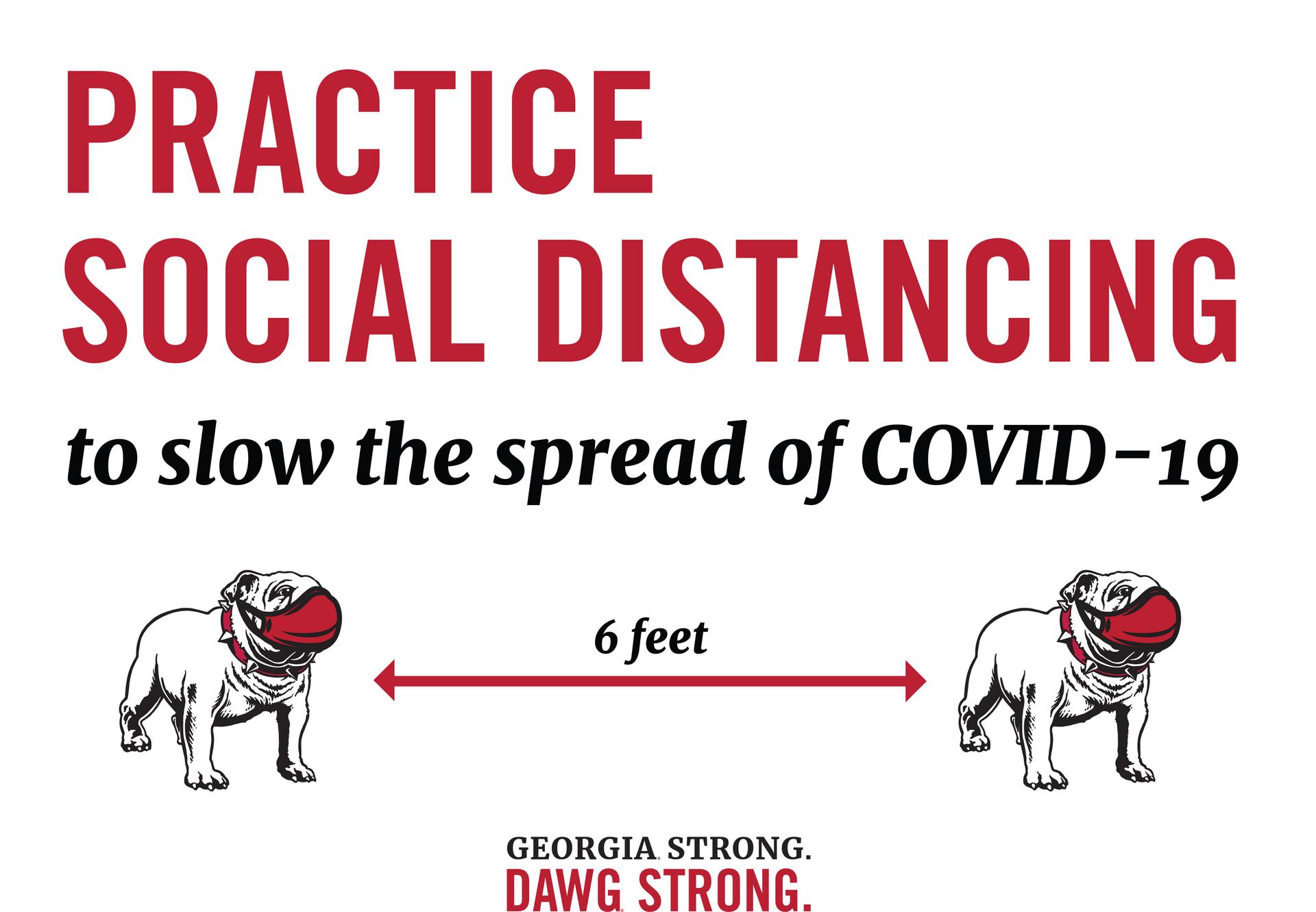 Welcome Back to the Libraries & Mask Up
Team up with the student workers and patrons of UGA Libraries to keep our locations safe from the spread. Mask up while you're studying, checking out books, and any time you find yourself on UGA's campus.
Remember, all faculty, staff, students and visitors are required to wear an appropriate face covering while inside campus facilities/buildings where six feet social distancing may not always be possible. Click here to learn more about proper masks and masking behaviors.

Surveillance Testing Continues at Legion Field
Free asymptomatic-only testing is available for all UGA community members at Legion Field. You may schedule an appointment or walk in Monday - Friday 9:00 a.m. - 3:30 p.m. The Legion Field site testing schedule will follow the University of Georgia calendar for closure.
***Participants will receive "Be Our Guest" coupons, courtesy of the President's Venture Fund. A "Be Our Guest" card is valid at any UGA retail dining location.
Remember to Check your Symptoms Before Coming to Campus

Free Access to Daily Mental Wellness Support
As a member of the UGA community, you have free access to mental wellness support whenever and wherever you are. The goal of TAO, Therapy Assistance Online, is to provide online and mobile tools to help you conquer the day-to-day struggles of general stressors like anxiety and depression, or specific troubles like relationships and addiction. TAO Includes interactive sessions, mindfulness exercises and practice tools all aimed at helping you achieve your goals.
Virtual Campus-Wide Read
Learn about UGA's desegregation from the on-the-ground account of journalist Calvin Trillin, who covered the historic events of 1961. As a kickoff to a campus read of his book, Trillin will participate in a virtual discussion at 4 p.m. Thursday, Feb. 4, with Charlayne Hunter-Gault, one of the two trailblazers who faced down adversity to become UGA's first Black students. The Zoom event is part of the UGA Signature Lecture series and is free and open to students, faculty, and other members of the UGA community. To register and to download your free e-book copy of Trillin's book, "An Education in Georgia," published by the UGA Press, click here.
Find a Zoom Zone
Need a spot to log in to your online class while on campus? Consider using one of the Zoom Zones at the Main Library or the Miller Learning Center. The Main Library's fourth floor study room is perfect for engaging in classes because it's a place where talking isn't frowned upon. At the MLC, the east side of the second and third floors (near the stadium) are designated as Zoom Zones. Headphones are encouraged, but feel free to speak up and engage in your online class in those study spots.
Commit to Staying Safe, Bulldogs!
Remember to social distance and wear face coverings while on any UGA bus or waiting at the bus stop. While face coverings have been required on UGA's buses since July 2020, please familiarize yourself with the U.S. Centers for Disease Control and Prevention's recent order issued on Jan. 29, 2021 requiring face coverings on transportation systems. Please note that passengers who are not wearing a face covering will be asked to do so or may choose to disembark the bus. As a reminder, seating remains reduced and designated for social distancing. If you need an alternative bus or route, live bus tracking information is available on the UGA app with campus route options.
Social distancing and face coverings are also required when inside any UGA dining location. Tables and chairs have been arranged for social distancing and should not be moved. Additional general seating areas are available across campus with some outdoor seating locations equipped with heaters for the colder temperatures.