Campus Operations Updates, Social Distancing in the Classroom, University Testing Services, and more!

Fall 2020
News for Students
UGA Responds to Pre-Thanksgiving Testing Push
Volunteers for COVID-19 surveillance testing at the University of Georgia reached a new all-time high last week, with 2,225 participants. Of those, 31 tested positive, for a positivity rate of 1.39% – a slight decrease from the previous week.
Overall, 87 positive tests were reported through the University's DawgCheck system for Nov. 2 – 8: 63 students and 24 staff members. No faculty members tested positive.
As of Monday, Nov. 9, UGA has increased its testing capacity to 1,000 participants per day – up to 750 at the Legion Field surveillance site and another 250 through pop-up sites across campus, which are announced each day on the University Health Center website.
Many Opportunities to Get Tested on Campus Before
the Holidays!
The University of Georgia is urging the campus community to help reduce the spread of COVID-19 by getting tested prior to heading home for the holidays.

Free, walk-up asymptomatic-only testing is offered for all UGA community members. In addition to the existing surveillance site at Legion Field, "pop-up" testing sites will be available across campus with many daily options to choose from.

Bring your UGA ID.

Do not eat, drink or smoke/chew tobacco 30 minutes before your test for testing at the pop-up sites.

Get tested now; check out the daily calendar here.
If you would like to schedule an appointment, you may register for surveillance testing at Legion Field. Appointments or walk ups are available Monday - Friday 9:30 a.m. - 3:30 p.m. The Legion Field testing schedule will follow the University of Georgia calendar for closure.

***For the next few weeks, we are giving away specially designed University of Georgia face coverings, "Georgia Strong. Dawg Strong." t-shirts, or coupons for on-campus retail dining locations or the University Bookstore, courtesy of the President's Venture Fund. You will receive one of these items as a thank you for your participation.

Check Your Symptoms Before Coming to Campus

Get Your Flu Shot on Campus
Be prepared for flu season. Several options are available to get your flu shot this season:

Make an appointment with your UHC Primary Care provider online at uhs.uga.edu or call 706-542-1162.

Make an appointment with the UHC Travel Clinic: 706-542-5575.

NEW for 2020: Walk-in flu shots are available at the UHC Pharmacy, Monday - Friday, 8 a.m. – 5 p.m.

Please bring your UGA ID and insurance information.
Jingle Bell Fun Run 2020 Benefiting Toys for Tots
This year's Jingle Bell Fun Run looks a little different—we will be open ALL DAY so that you may tour the rolling, scenic 3.1-mile paved trail at the UGA Golf Course at your leisure. We understand the importance of mental wellness and the benefits that getting out in nature and physical activity provide. We will minimize the number of participants/group sizes at one time to maintain a safe, nurturing environment for you to enjoy and furry friends are welcome to participate in the 5K run/walk!

Tuesday, Nov. 17, 7 a.m. - 5 p.m.

Registration: Sign up online for a time to run/walk or walk-up on the day of the event.*

Donate $5 or a new, unwrapped toy and receive an event
t-shirt! (For the first 75 to donate).

* Walk-up participants: It may take 10-15 minutes to get you on the course as we will be mindful of minimizing groups on the course at one time. Markers will indicate where to stand in the parking lot.
Virtual Library Resources Webinar
Just in time for the transition to online classes after Thanksgiving, students can learn more about how to navigate library resources virtually in a free webinar, co-hosted by the UGA Libraries and the Office of Online Learning. During the session, slated for 3 p.m. Thursday, Nov. 19, librarians will discuss services for distance learners, how to navigate e-books and other resources, including Google Scholar, and answer questions.
Homecoming
This year marks the 98th homecoming at UGA. Though the week may look different from year's past, we get to continue to honor the spirit and traditions that bring students, alumni and the UGA community together to express why "Home Is Where The Arch Is" in a safe, engaging way. This year's week of events kicks off Nov. 15, and we're excited to bring you a diverse schedule of events. We've included registration for key events below:
Dawg Dash 5K:
You can register online to be entered into drawings for giveaways and the chance to win a signed football! For all the details, access to your customizable runner's bib and more, go to ugahomecoming.com/homecoming-5k.
Paw Prowl Scavenger Hunt:
The UGA Paw Prowl scavenger hunt starts Monday, Nov. 16 at
8 a.m. and ends at 10 p.m. on Friday, Nov. 20. You will be able to complete this scavenger hunt either in person or virtually and we will award prizes for creativity, speed and completion and will notify winners by email as well as feature them on the Homecoming Instagram story.
Use the APP: Goosechase.
Search: "Homecoming Paw Prowl 2020."
Use the code: HOCO2020.
Bulldog Bingo:
Join us for Bulldog Bingo on Monday, Nov. 16 at 7 p.m. All you need is a phone and a laptop or tablet, and you are ready to play! The event will be on Zoom. Click here to register.
For more information regarding homecoming, please visit our website at homecoming.uga.edu.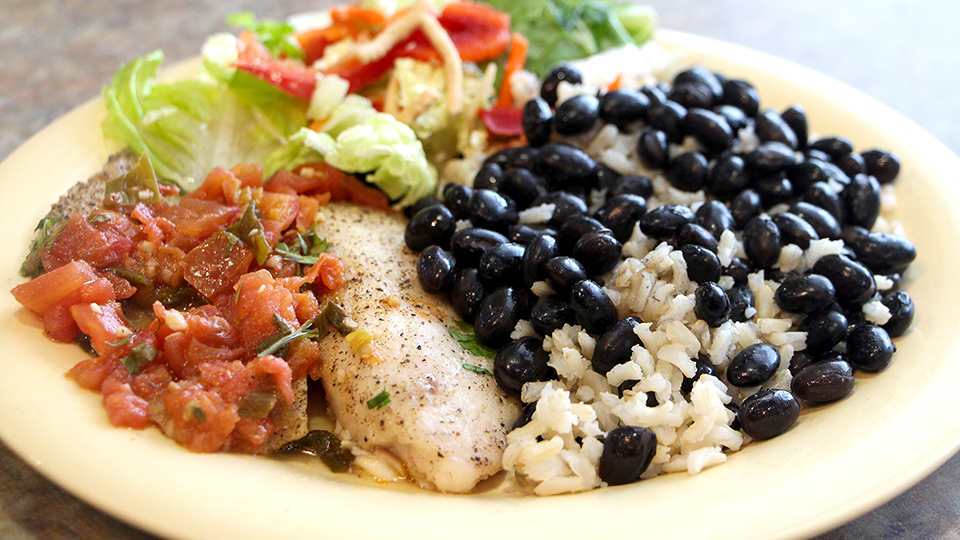 Spring meal plans are now available with no payment until student fees are due.
UGA's dining commons are currently open for meal plan participants and to those with Paw Points and Bulldog Bucks only. Customers can dine-in or take food to-go from available stations. Snelling is focusing on convenient grab-and-go orders via Grubhub only and offers a special pizza plus 2-liter soda menu from 4 p.m – 12 a.m.
While dining operations have been temporarily adjusted in response to COVID-19, Dining Services continues to offer a variety of tasty entrees, including sizzling stir-fry, refreshing smoothies, healthy salads, cooked-to-order burgers and more. Get all this and more for $9.40 per meal with a commuter plan or an estimated $15-17 per day with an all-access plan. View menus up to 10 days in advance on Build Your Plate.
Commuting to campus? 20-minute parking is available on East Campus (E09) for those picking up food from the Village Summit or Red Clay Café.
Operation Safe Drive
On Nov. 24, University of Georgia students, faculty and staff are invited to have their vehicle inspected for free at the Tate Center Parking Deck during Transportation and Parking Services' annual Operation Safe Drive event to help drivers prepare for safe travel during the holidays.

To ensure social distancing is maintained, drivers will remain in their vehicle while mechanics from UGA Transportation and Parking Services top off fluids, check belts and wiper blades, pressurize tires and do a quick visual inspection of vehicles.

No car? No problem – the UGA Office of Sustainability in partnership with Bike Athens will offer free bicycle safety inspections and tune-ups.

"Pop-up" Surveillance Testing will also be available during Operation Safe Drive for all UGA community members. Bring your UGA ID. Do not eat, drink or smoke/chew tobacco 30 minutes before your test.