Campus Operations Updates, Social Distancing in the Classroom, University Testing Services, and more!

Fall 2020
News for Students
A Message from Victor K. Wilson
Vice President for Student Affairs
I want to take a moment to say "Thank you!" Thank you for not only continuing good health practices on and off campus, but also for continuing to strive for the excellence and success for which UGA students are known. Amidst the challenges of this semester, you have persevered by serving your community, excelling in your studies and creatively navigating a fall semester like no other. As always, you make me proud!
As we head toward Fall Break, in addition to the basic steps that help us prevent illness (hand hygiene, distancing, face coverings, etc.), we also encourage you to consider approaches for safe activity and travel.
The CDC offers specific guidelines and FAQs on travel during the COVID-19 pandemic, as does the Georgia Department of Public Health. The best way to protect yourself and others from COVID-19 is to stay home. If traveling, the same good health practices apply, but additional examples of items to consider might be:
Opt for less risky destinations and activities (avoid crowded locations and activities).

Be aware of local restrictions.

Do not travel with anyone exhibiting coronavirus symptoms, or if you are sick.

Minimize contact with people not in your immediate group.

Ask to dine outside.
Of course, these guidelines apply whether you are traveling for vacation, going home for a few days, or staying in Athens or on campus. Each of us has an important part to play in keeping our families and home communities safe, as well as our campus and University community when we return. Continue to use DawgCheck each day, be vigilant about your symptoms following the break, and sign up for free surveillance testing upon your return to campus.
Have a restful and safe break! Georgia Strong. Dawg Strong.
Downward Trends in Positive Cases Continue, Surveillance Testing Holds Steady
The University of Georgia matched the lowest number of positive COVID-19 cases to date last week—tying the number set prior to the start of classes for the Fall Semester—while participation in surveillance testing remained strong.
Of the 64 total positive cases reported through the University's DawgCheck system for October 19 – 25, 46 were students and 18 were staff. No faculty members tested positive.
Revised CDC Definition of Close Contact – Cumulative Exposure Less Than 6 Feet Matters
Brief but frequent breaches in maintaining 6 feet of separation can add up. Evidence has emerged that COVID-19 transmission can occur when the sum reaches 15 minutes or more within a day (e.g., three 5-minute exposures for a total of 15 minutes).
This cumulative effect has caused the CDC to refine its definition of a "close contact" accordingly. While this can happen to anyone, it is particularly applicable to those who have friend, work or study groups that spend a significant amount of their day together. Quantifying time spent within 6 feet of others will likely be very challenging for those who contract COVID-19, and, by extension, to contact tracers.
UGA's Medical Oversight Task Force encourages all of us to be proactive and be particularly mindful of the truly protective benefit gained through consistent adherence to physical distancing guidelines. To read the full CDC guidance on the revised definition of close contact, click here.
Sign Up for Surveillance Testing – Get Free Stuff!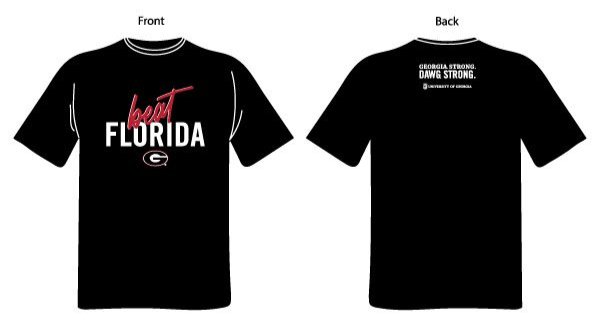 Visit dawgcheck.uga.edu to schedule an appointment for asymptomatic testing at Legion Field. With our increased capacity, we are often able to accommodate same-day appointments. In cases where there is same-day availability, Legion Field staff will accept walk-up appointments. Individuals will need to register on-site, but the likelihood is that they will be accommodated.

***For the remainder of this week, we are giving away free "I AM GEORGIA STRONG" t-shirts, while supplies last. Next week, participants will receive specially designed, limited-edition "Beat Florida" shirts – just in time for the big game! Stay tuned for updates on giveaways for future weeks, including specially designed masks and coupons for dining on campus, courtesy of the President's Venture Fund! The testing site will still be operating on Friday, Oct. 30 during Fall Break.
Check Your Symptoms Before Coming to Campus

DawgsTogether: A Peer Allies Program Open for Participants
Join the second cohort of DawgsTogether: A Peer Allies Program that connects incoming first-year and transfer students with peer leaders to explore campus opportunities, get connected, discover academic support networks and foster a success-oriented mindset. The program, which is a partnership of the Division of Academic Enhancement, the Division of Student Affairs and New Student Orientation, gives incoming students an opportunity to interact with a trained Peer Ally in a variety of ways including individual or group sessions and workshops centered around Belonging, Connecting, Engaging and Thriving. For more information, visit ally.uga.edu.
Connect Network: Faculty Engaging Students
The Connect program fosters connections and helps students feel engaged with the University and their academic goals through an intimate, personalized network. Each group pairs faculty volunteers with a small group of three to five students who meet at least five to six times a semester, beginning in Fall 2020.
New Menu Items Coming to Bolton Dining Commons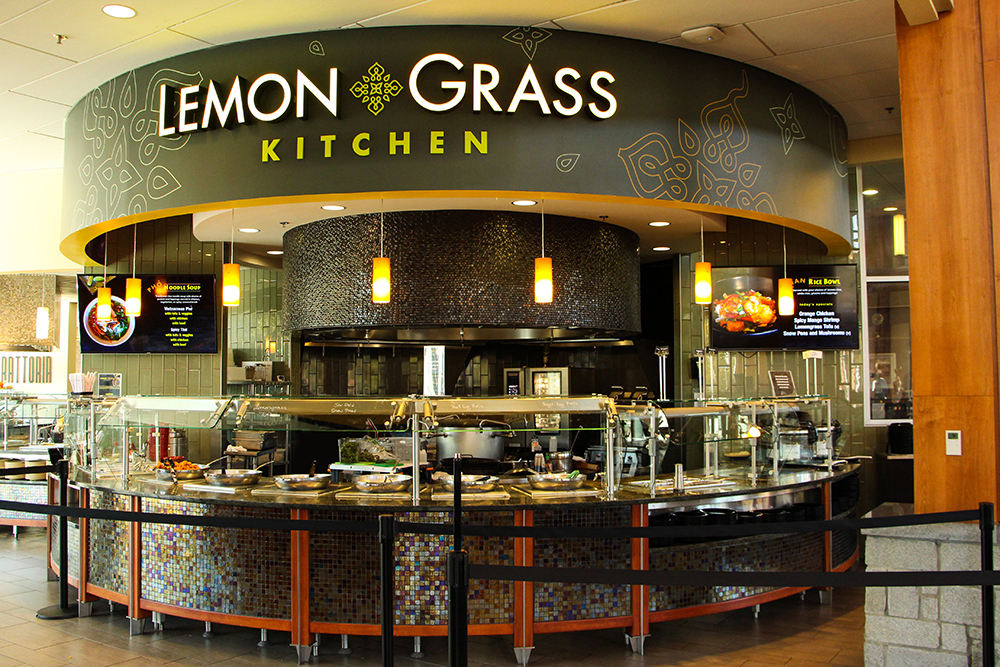 From sizzling, flavorful stir-fry dishes to fresh, customizable salads, a variety of new menu items will soon be available to meal plan customers at Bolton Dining Commons. Changes will be implemented through a phased approach and ensure safety and social distancing procedures are maintained. All enhancements are anticipated to be in place by Fall Break. Enhancements include:
Opening Lemon Grass Kitchen to serve select entrées and sides.
Opening Tanyard Grill to serve cooked to order burgers, veggie burgers and fries.
Opening Sunrise Café to serve select breakfast items until 2 p.m.
Opening coffee stations.
Opening Hickory and Oak to serve smoked bbq and macaroni and cheese daily.
Adding a fresh, customizable salad section to the Corner Market.
Adding a fresh, customizable deli section to the Corner Market.
To focus on increasing the number of fresh, hot entrees available inside Bolton, Dining Services will transition the Grubhub grab-and-go menu out of Bolton and is encouraging customers to visit the Quick Market near Creswell/Boggs Hall for a larger assortment of grab-and-go options. The Quick Market accepts both all-access and commuter block meal plans.
View menus up to 10 days in advance at Build Your Plate.
Use Paw Points for Variety and Savings at On-campus Locations
Paw Points may be used at more than 20 UGA retail dining locations such as Starbucks, Einstein Bros. Bagels, Panda Express and Jittery Joe's as well as for entry into Bolton, O-House, Village Summit and the Niche. Plus, customers receive an automatic 8% discount on each purchase just by using Paw Points, which are tax-free as part of the meal plan.

Need More Paw Points?
Unused Paw Points will roll to Spring semester and remain valid for one year after your last purchase. Meal plan participants needing more Paw Points may purchase additional points online.

Commuter/180 Block Reminder
As a reminder, meal plan blocks from the Commuter and 180 plans do not roll from fall to spring so be sure to use any remaining blocks by the end of the semester.
Serving up Savings at Starbucks
For a limited time, you can get a hot drip brewed coffee or regular iced coffee for 50% off with the purchase of one breakfast sandwich at Starbucks in the Tate Student Center.
OR

Buy one, get one half off any handcrafted beverage at Starbucks in the Tate Student Center from Oct. 26 – Oct. 30 until 6 p.m. (exclusions apply, must be of equal or lesser value).
Let the Georgia Center Bring Meals to You
New offerings at the UGA Center for Continuing Education & Hotel include weekday delivery of Savannah Room favorites, a special Breakfast on the Run, campus catering and a ready-to-heat Thanksgiving feast.
The staff at the Georgia Center hope you all have a safe and prosperous autumn.