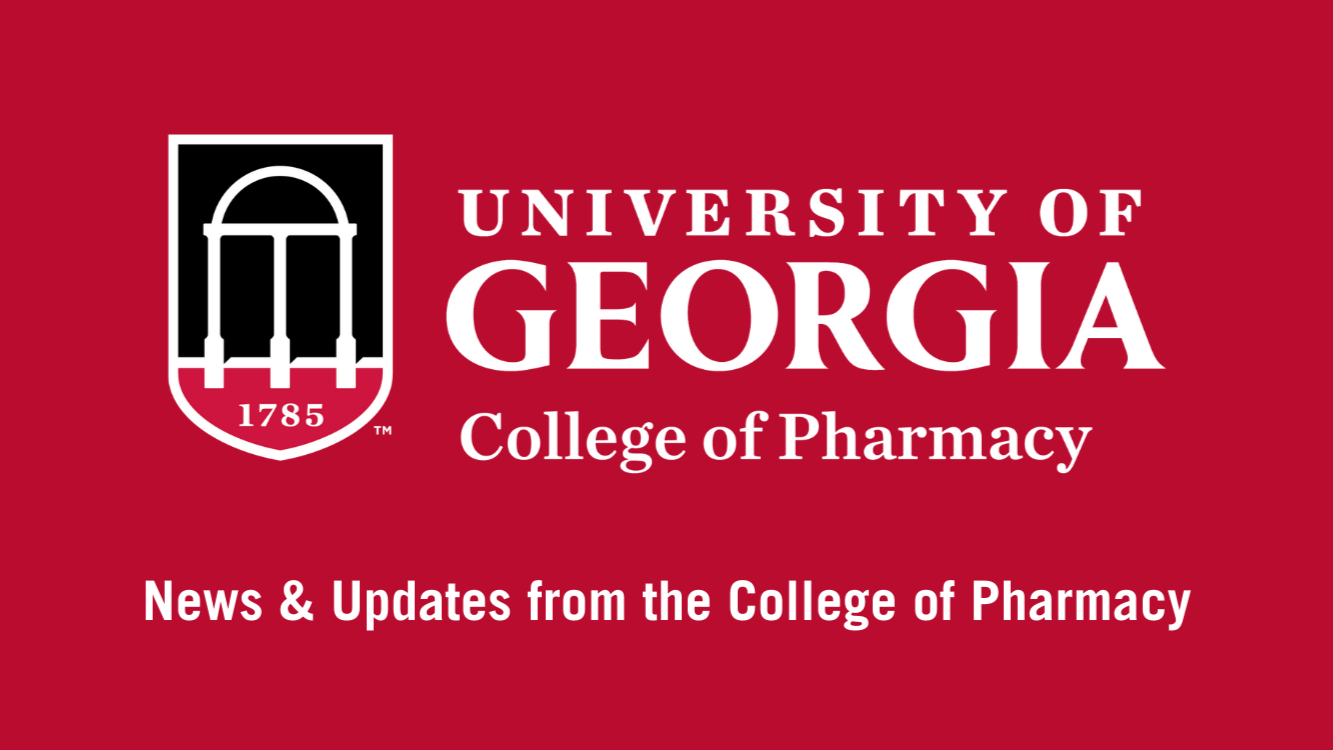 Dear PharmDawg Alumni & Friends:
These are challenging times. And yet, through it all, the PharmDawg spirit has prevailed in so many ways.
In August, we welcomed our students, as well as the remainder of our faculty and staff, back to campus, after months of remote living, working, learning, and teaching. To ensure everyone's safety, we worked diligently to prepare the College's facilities and environments to prevent the spread of the COVID-19 virus. In addition, our faculty dedicated themselves to a new style of teaching – a hybrid format – which allows for remote AND face-to-face learning for students in a safe, socially distant atmosphere. This was no small feat, and I commend our students, staff and faculty for their willingness to adopt these necessary changes.
We have been amazed by the stories of resiliency from our alumni. Many of you have served on the front lines during this pandemic in order to care for your patients and your communities. We have heard of PharmDawgs providing lifesaving medications at the bedside in Critical Care Units, shifting to provide patient services through telecare, administering hundreds of COVID-19 tests in local locations, and so much more. Still others of you have been working tirelessly to discover more about the virus and pursue effective treatments. Your dedication and tenacity know no bounds, and we couldn't be prouder. Now, we are entering the height of the influenza vaccination season. There is no time to relax or relent – because that's what our patients deserve, what our science demands, and what we are all about.
I also want to thank those of you who, despite your own challenges, have made your practice settings open by precepting our PharmD students in their final year of school. Your spirit of generosity and support for our students, along with your passion to train the next generation of pharmacy colleagues, is unmatched.
Despite these times, the spirit of our alumni and friends exceeded our expectations during our recent Giving Day, which was preceded by a Mental Health Town Hall event. Your gifts will have a tremendous impact on shaping mental health awareness at our college and creating a safe space for necessary dialogue. We are thankful for the donations we received that will support this important new initiative at the College of Pharmacy.
Enjoy this newsletter, as it tells the good news and successes of our PharmDawg alumni, students, faculty and staff. Isn't it great to read about good news these days? As always, we ask that you share your stories with us for future issues.
Stay Georgia Strong. Stay Bulldog Strong. Stay PharmDawg Strong. And Stay In Touch!

Kelly M. Smith '92, '93, Dean
UGA College of Pharmacy
Mental Health Town Hall & CoP Giving Day
On September 24th, the College of Pharmacy hosted a virtual town hall to discuss mental health awareness. The panel broached a number of topics, including the importance of mental health awareness; returning to campus during a pandemic; pharmacists/healthcare practitioners on the frontlines; and removing the stigma of mental health illness.
The town hall was the kickoff for the third annual College of Pharmacy Giving Day on September 25th, coinciding with World Pharmacist Day. This year's proceeds benefit mental health awareness and initiatives at the College, such as: faculty, staff, and students completing the Mental Health First Aid Training; grief and bereavement sessions; Mindfulness Mondays meditation activities; individual stress/anxiety meetings; and anxiety and stress management closed group sessions. The goal for Giving Day was 125 donors in 24 hours to help fund mental health awareness initiatives. The hope was to raise $18,000, which would fund 600 participants for the training.
We are proud to say that we surpassed our goal with 132 donors and raised more than $13,500 in support of mental health programming for students, faculty, and staff. Thank you, PharmDawg family!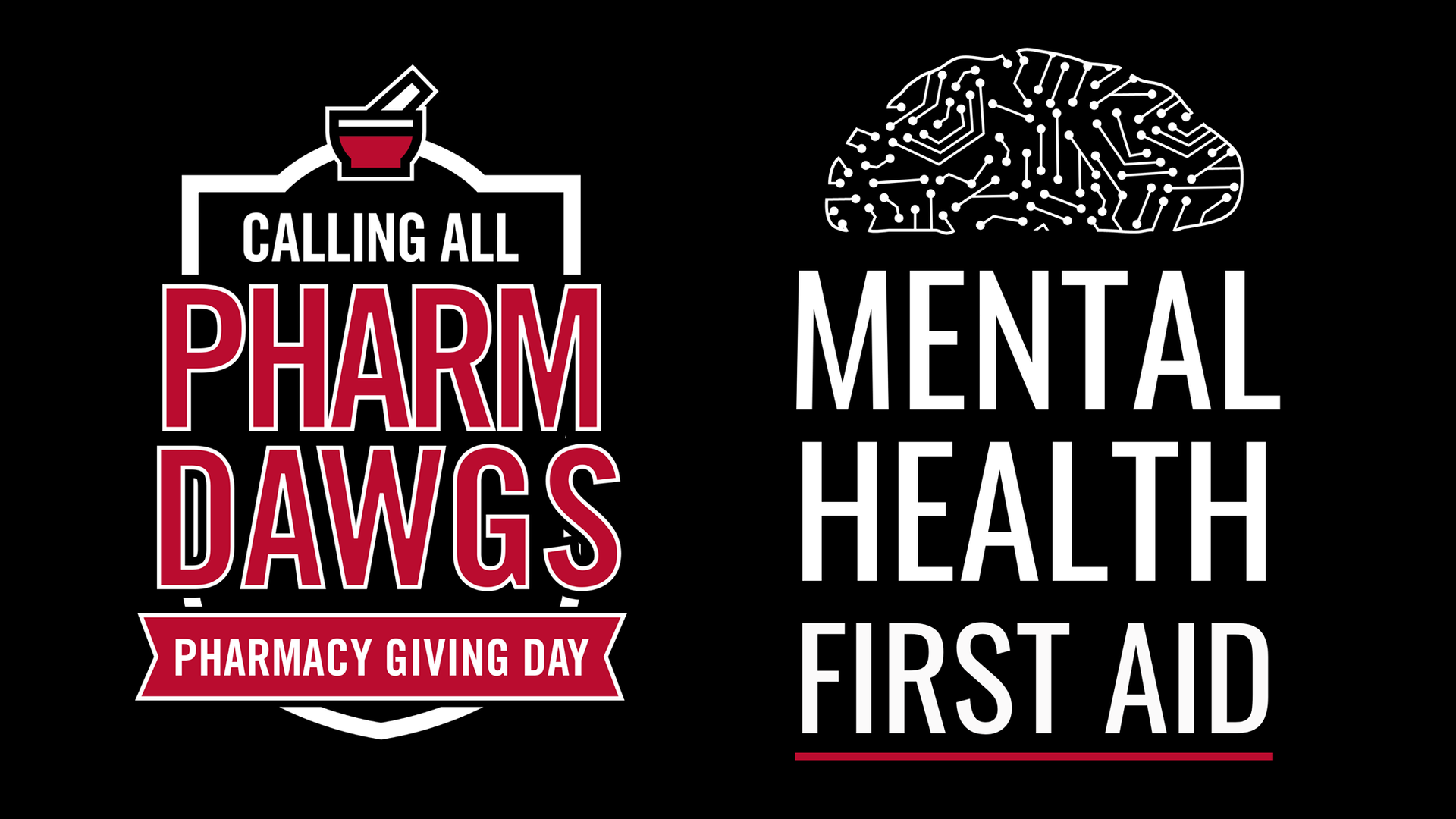 The College of Pharmacy was pleased to welcome a plethora of new students to campus in August. Representing the various academic programs offered at the college, below is a snapshot of the classes:
PharmD Program
146 new students enrolled in the Doctor of Pharmacy program, making it the largest in the college's history. The Class of 2024 has an average pre-requisite GPA of 3.48 and an average composite PCAT score of 70%. This class represents 62 counties in Georgia; North Carolina, South Carolina, and Tennessee; and 12 countries. For more information, view this infographic.
Pharmaceutical & Biomedical Sciences
Undergraduate Program: 31 new students joined the Bachelor of Science in Pharmaceutical Sciences Undergraduate program this semester, boasting an average GPA of 3.52. 26 of the students hail from Georgia, and five come from outside the state.
Graduate Program: 57 total graduate students are enrolled with PBS this year, including 40 doctoral students, 10 master's students, and eight Double-Dawg students. 28 are international students and 20 hail from Georgia.
Regulatory Sciences Program
30 new students joined the online Regulatory Sciences Program this summer and fall. The following percentage of students are working to earn various degrees: 13% Ph.D.; 17% PharmD Degree; 20% Master's Degree; 23% BS/MS Double Dawg Degree; 13% Master's Degree in Regulatory Sciences; 10% Regulatory Sciences Certificate; and 3% Clinical Trials Certificate.
Clinical & Administrative Pharmacy
Clinical and Experimental Therapeutics (CET) Graduate Program: 11 students are enrolled in the CET Graduate Program, including 7 doctoral students and 4 master's students. All the CET graduate students have either a PharmD or a B.S. in Pharmaceutical Sciences.
Pharmaceutical Health Services, Outcomes, and Policy Program: 8 students are enrolled in this program, representing six countries.
Residents: 22 residents are currently affiliated with CAP and its practice partners; nine of the 22 are PharmDawg alumni.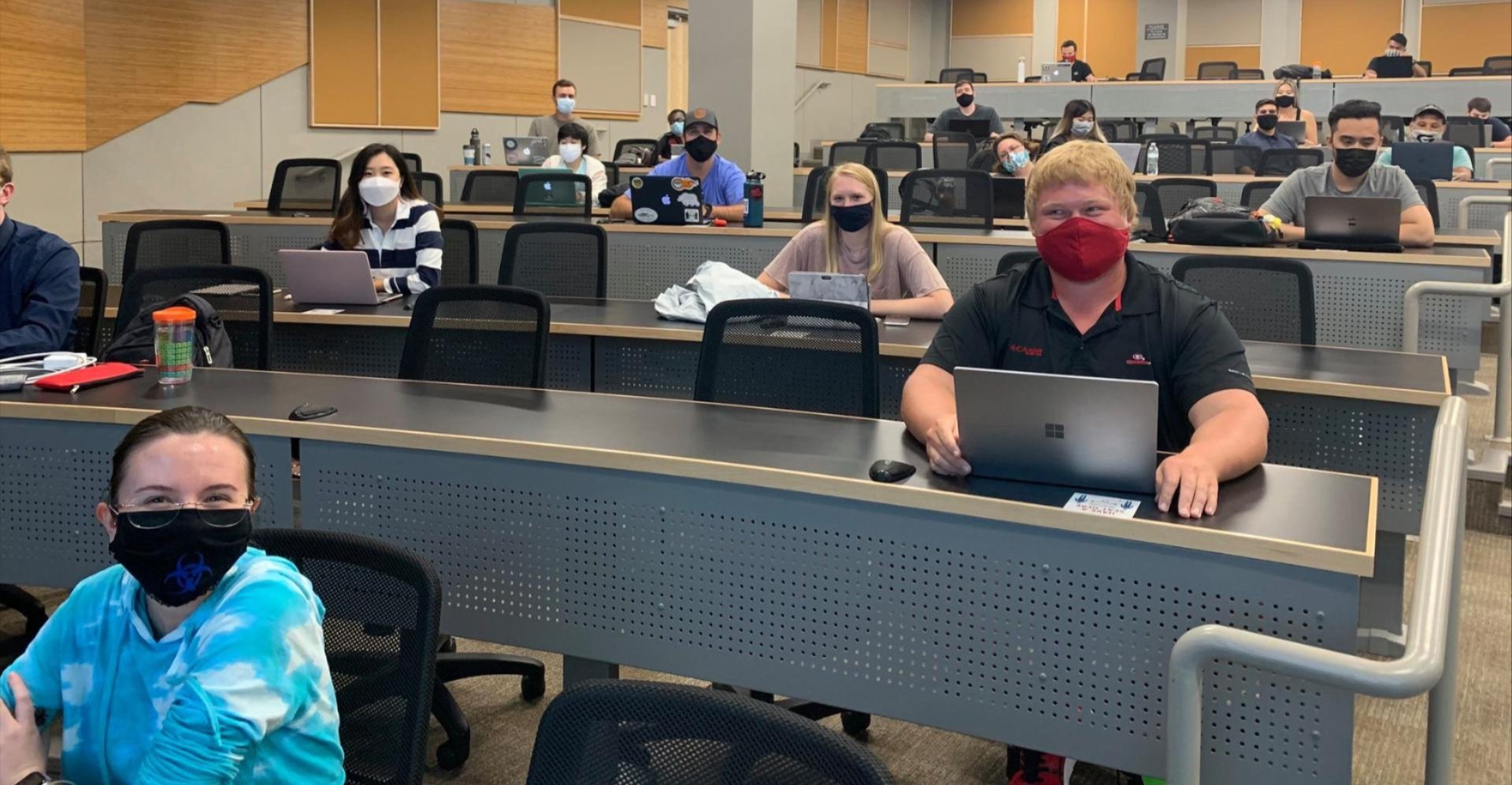 PharmD students are still focused on learning, despite the pandemic, as pictured here in the RC Wilson 120 classroom.
Faculty Focus on COVID-19
Kudos to multiple faculty members on their recent publication addressing important work on the COVID-19 pandemic. Dr. Daniel Chastain, Clinical Assistant Professor at the Southwest Georgia Clinical Campus in Albany, was the lead author of a paper published in the New England Journal of Medicine. College co-authors of the paper include Dr. Sharmon Osae, Clinical Assistant Professor at the Southwest Georgia Clinical Campus in Albany, and Dr. Henry Young, CAP Interim Department Head, Associate Professor and Director of the Pharmaceutical Health Services, Outcomes and Policy Program. Titled "Racial Disproportionality in Covid Clinical Trials," the article highlights the disparity of minority group representation in COVID-19 clinical trials, despite the higher rates of COVID-19 infection, hospitalization and death among people of color. The NEJM article calls on government agencies, medical journals, funders of research, among others, to diversify study participants in order to be able to generalize results to the larger U.S. population.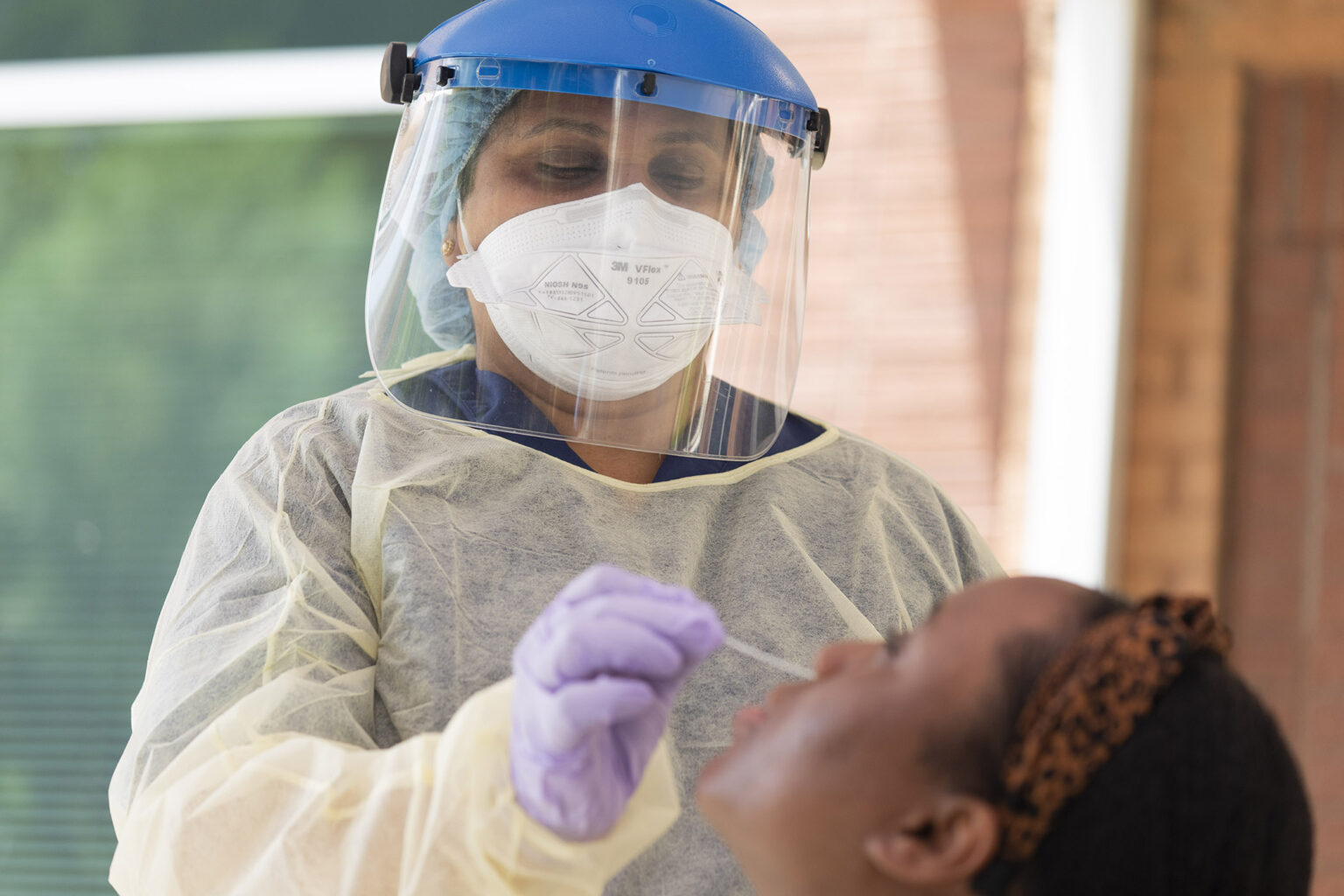 Pegan Receives $1.7M NIH Grant
Dr. Scott Pegan, director of UGA's Center for Drug Discovery, has received a National Institutes of Health five-year grant of $1.7 million to continue his research on nairoviruses. Awarded by the Allergy and Infectious Diseases section of NIH, his application was titled "Origin of Innate Immunity Suppression Caused by Nairovirus' Protease Activity."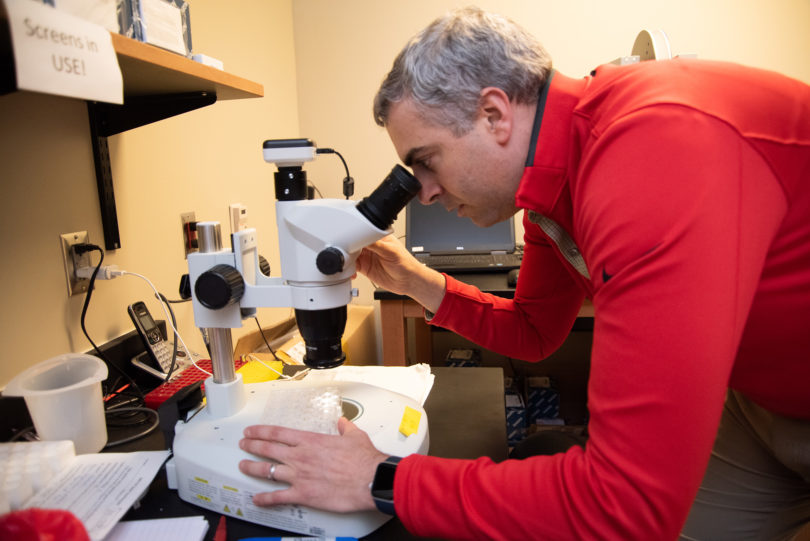 New Recruitment Specialist
Dr. Shane Pruitt recently joined the college as a Recruitment Specialist in the Student Affairs Office. In his position, he will facilitate comprehensive recruitment efforts for both internal and external constituencies as well as feeder institutions to strengthen our PharmD, graduate and undergraduate applicant pools. In addition, he is developing programs to partner and engage alumni in various recruitment initiatives. Dr. Pruitt earned a B.S. in Microbiology/Pre-Pharmacy and M.Ed. in Higher Education Administration from the University of Oklahoma as well as an Ed.D. in Adult and Higher Education from the University of Memphis. Welcome to the PharmDawg Family, Dr. Pruitt!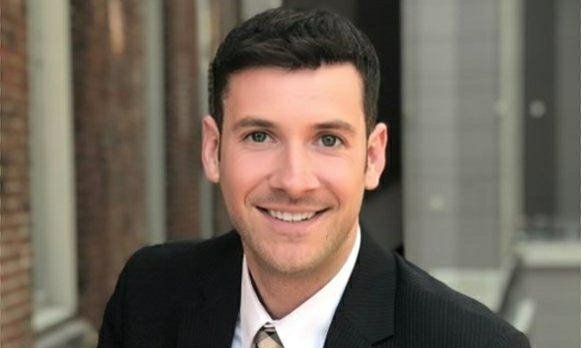 GSHP Student Chapter Wins ASHP Award
The UGA Chapter of GSHP is a recipient of ASHP's 2020 Outstanding Professional Development Award. ASHP receives more than 100 applications each year for this national distinction, selecting only a few student chapters as honorees based on their innovative support of the organization's mission. The CoP chapter is being recognized for professional service, outreach, and impact. A major priority of GSHP has been to expand student-driven services on all of our campuses, resulting in increased initiatives in patient education, professional advocacy, and practice-based volunteering. These multi-campus service opportunities have allowed students to positively impact communities across the State of Georgia and promote the profession.

Did you know the CoP has a Podcast?
UGA PharmCast, the College's podcast/vodcast program, has some new sessions you must see and hear! Catch the latest episode with Dr. Daniel Chastain, UGA College of Pharmacy Clinical Assistant Professor and Clinical Pharmacy Specialist in Infectious Diseases, who discusses access to vaccines and how influenza interacts with COVID-19. He also explains how to avoid the possibility of a "twindemic"– a severe flu season in the midst of the COVID-19 pandemic. Watch it here or listen on Spotify.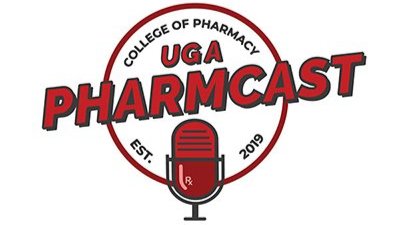 The Dawg House in Augusta is Dawg-Gone! Alumni, faculty and staff will remember this iconic trailer as a student lounge and computer lab from 2008-2016. Although never ideal and the subject of many jokes, it was one of the strongest justifications for the approval of Augusta's new and beautiful space in 2014 and occupancy in 2016. Thank you, Dawg House - we won't miss you!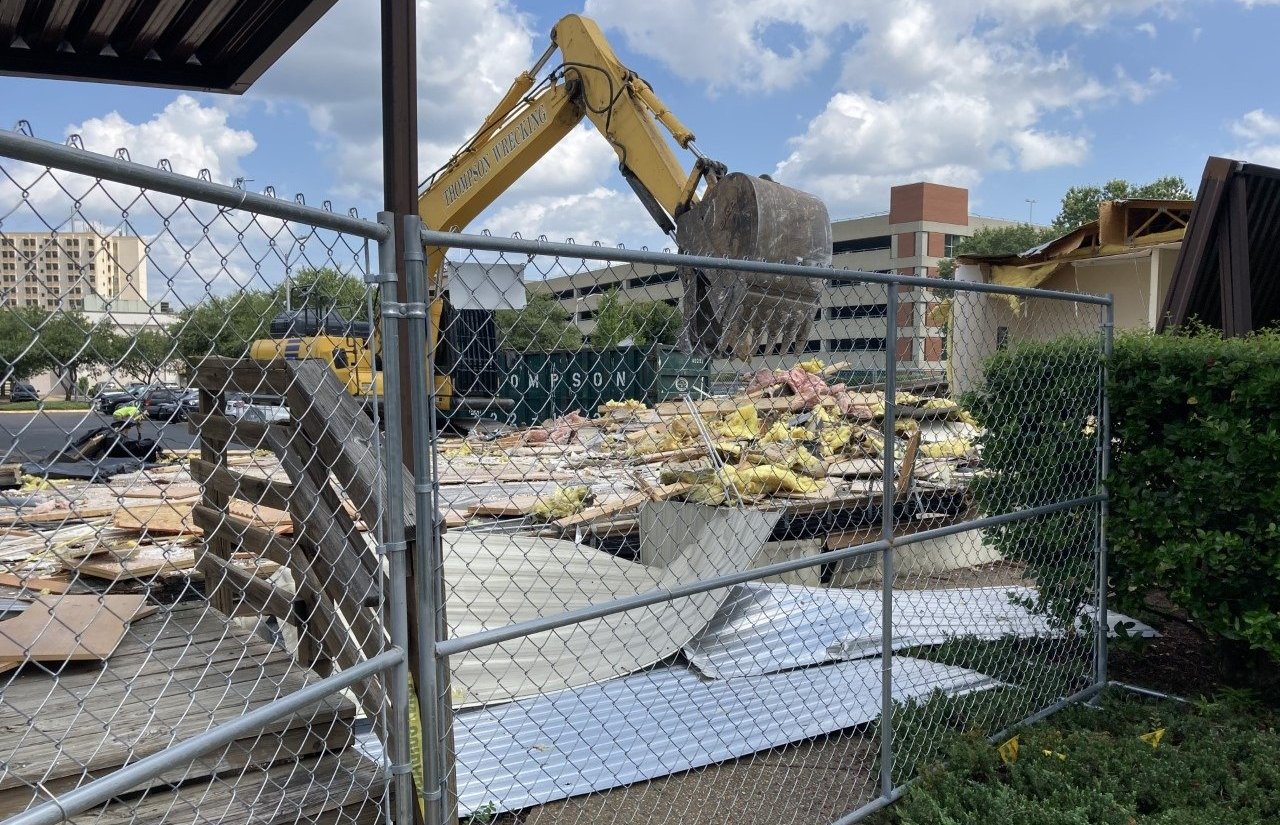 Alumni Ambassador Program
Are you looking for ways to get involved at the UGA College of Pharmacy and stay connected to your alma mater? Become an Alumni Ambassador and help support our students, college, and profession through various opportunities:
Share your expertise and present professional development topics and career skills to pharmacy students

Recommend future pharmacists and connect us with prospective students

Share your knowledge of pharmacy careers and the UGA pharmacy program to middle school, high school, and college students in your community

Write congratulatory notes to incoming students welcoming them to the PharmDawg family

Share your "story" and submit news and professional accomplishments

Help plan and host future college events

Become a preceptor

Identify residency opportunities
Interested in participating? Contact Kim Hamby, Director of Alumni Relations.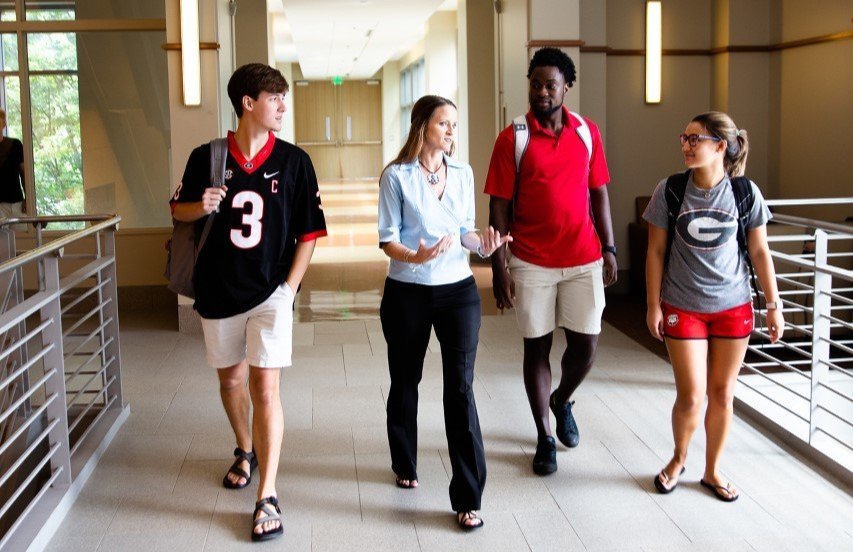 Susan Kane '93 with pharmacy students in September 2018.
The College of Pharmacy was well represented throughout the Georgia Pharmacy Association's Virtual Convention, held September 10-12. Huge congratulations go to Wes Chapman '88 on becoming GPhA President and receiving the McKesson Leadership, NCPA Leadership, and Smith Drug Kaleidoscope Awards. He was in good company, as the gavel was passed by Outgoing President Chris Thurmond '01, and will be followed by President-Elect Mahlon Davidson '82.
Several other PharmDawgs also received awards:
Lance Boles '99, GPhA President's Award
Kevin Florence '09, GPhA Service Award
William Huang '04, Outstanding Member of the Year Award
Two alumni were elected to the Board of Directors:
Ashish Advani '07, At-Large Seat
Izabela Welch '00, ACHP Seat
Lastly, two PharmDawgs were appointed as Region Presidents:
Lori McGinley '02, Region 10
William Posey '77, Region 2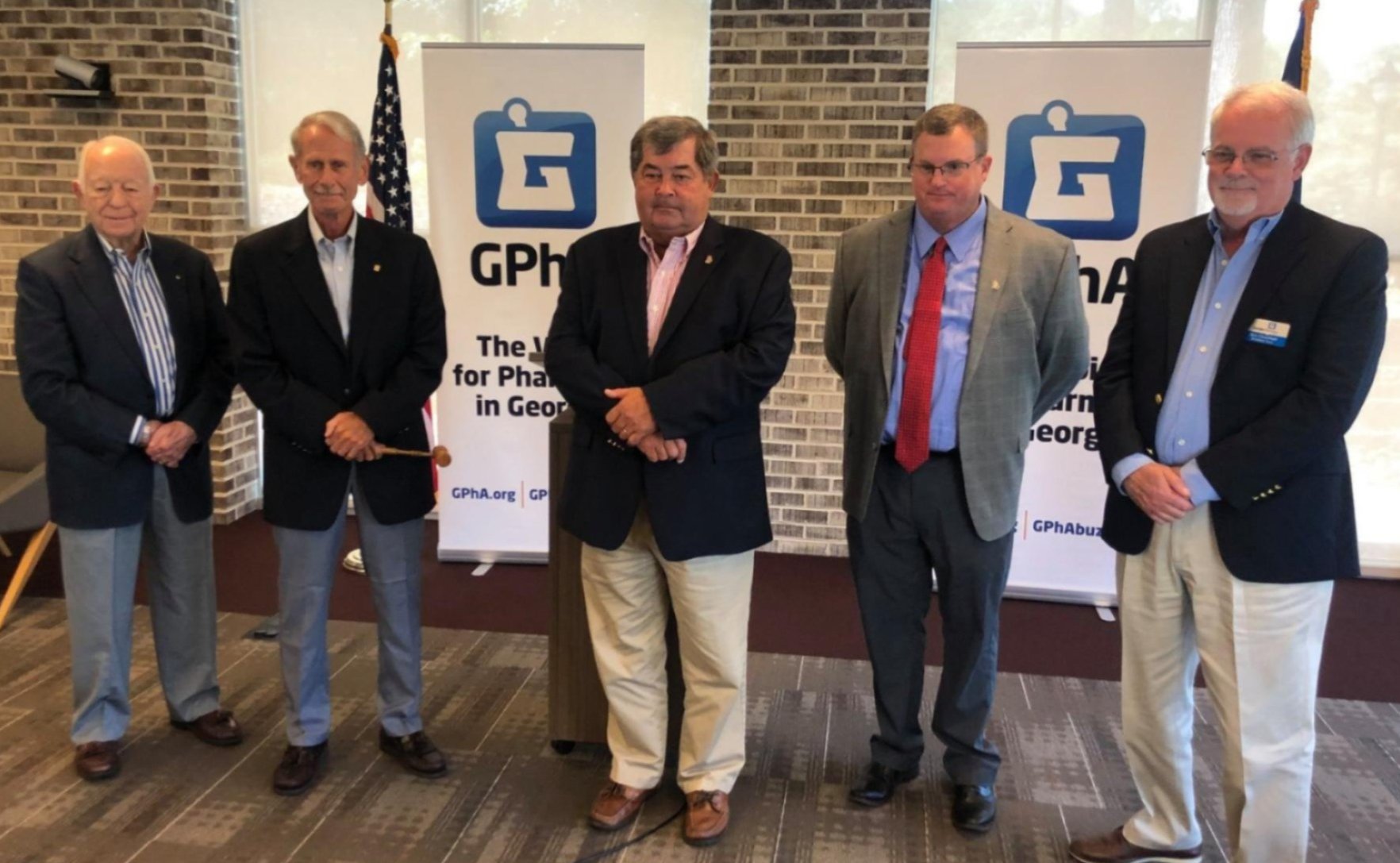 (L-R) Bill Dunaway '61, Jeff Lurey '70, Tim Short '81,
Chris Thurmond '01, Wes Chapman '88 (Photo credit: GPhA)
Virtual Dialogue with a Dawg
Ansley Booker '13 recently joined the UGA Student Alumni Council as the featured speaker for a Virtual Dialogue with a Dawg. Dr. Booker received her MS in International Biomedical Regulatory Sciences and is the Director of Diversity and Inclusion at Mercer University. She discussed her career, as well as diversity and inclusion at higher education institutions and her experiences working with UGA students.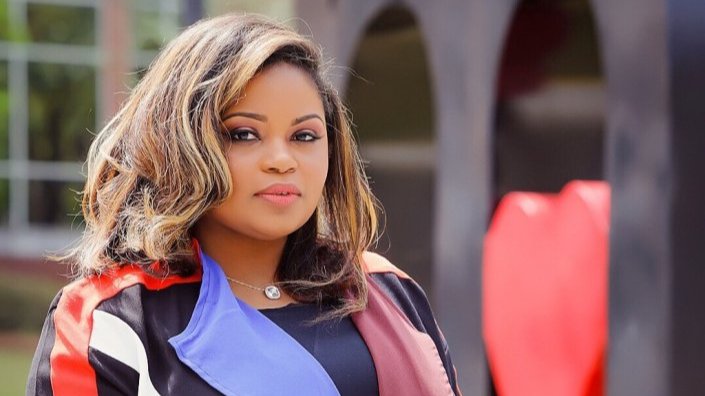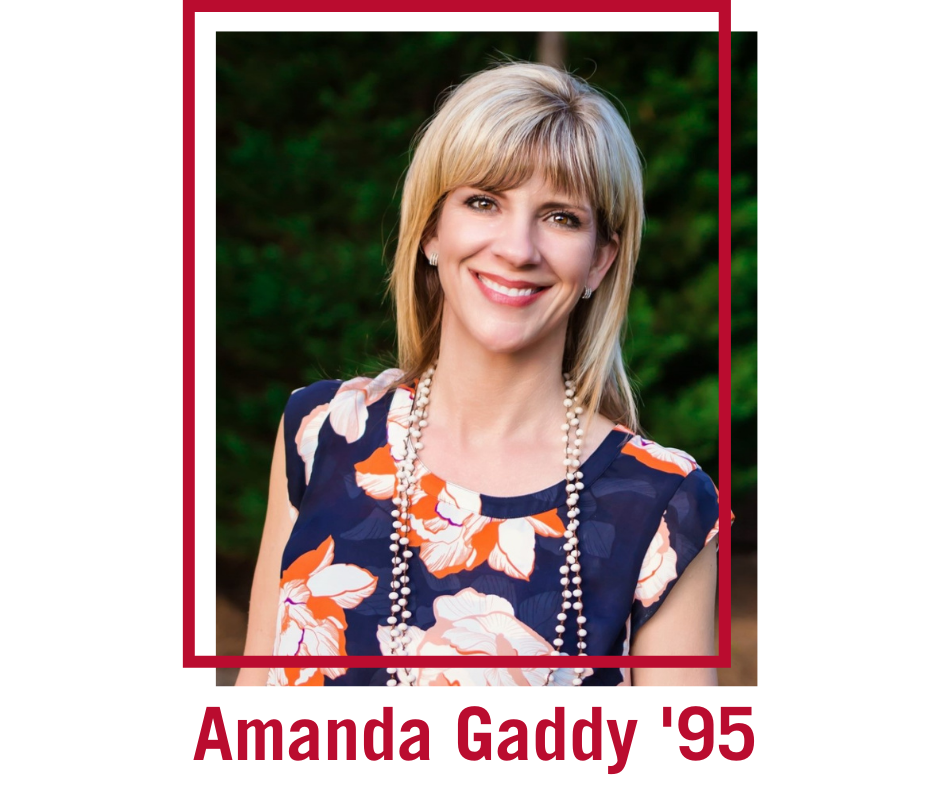 Why did you choose to study pharmacy at UGA?
Since high school, I always wanted to be a pharmacist. Growing up in a small town and seeing the impact of independent pharmacy owners in the community was pivotal in my decision.
What are your best memories as a student at the College?
The overarching theme that comes to mind is lifelong friendships made. Even though we spent countless hours studying, we found time to have a little, okay, a lot of fun: Kappa PSI get-togethers, LKS formals, intramural softball (I may have been the worst player, but had fun), studying at the science library, late-night trips to Waffle House after studying, football games, GPhA conventions, a weekend trip to Myrtle Beach, Dr. Tackett's hot dog roast before the Pharmacology final and always being there for each other.
Who were some of your favorite professors?
Tough question since there were so many excellent professors! Of course, Henry Cobb was great and was always telling us we were doing a 'fine job.' I loved Flynn Warren's practical teaching style. Ms. Pat Thomas was like a mother figure and always there for us. And boy, did we have fun in Sally Boudinot's lab! I can't forget Ken Duke's leadership and excitement for the profession which continues to this day.
What is your favorite thing about your job?
I currently serve as Director of Clinical Services for the Georgia Pharmacy Association's Academy of Independent Pharmacy (AIP). My favorite thing is assisting pharmacy owners and staff with any challenge they may have. It's rewarding to help someone so they can continue to take care of the patients in their communities.
How has your UGA Pharmacy degree influenced your career?
Obtaining a pharmacy degree from UGA equipped me for the diverse journey I have taken with my career.
Why do you give to the College of Pharmacy?
The College of Pharmacy set me up for success in a profession I love. I believe in the mission and feel a sense of obligation to contribute back to a program that has given me so much.
What guidance would you offer the next generation of pharmacists?
The landscape of pharmacy is changing. We are no longer focused on just filling a prescription. We are part of the healthcare team taking care of the patient. I would encourage the next generation of pharmacists to think outside the box. The way we have practiced pharmacy in the past doesn't have to remain the same. When you are focused on working with other healthcare professionals to take care of the patient, opportunities will emerge.