Fall 2021
News for Faculty and Staff
UGA makes it easy, fast and free to get COVID-19 vaccinations on campus. With a new school year about to begin, we've implemented new measures to help keep members of our campus community safe and healthy and control the spread of coronavirus.
The University strongly encourages all faculty, staff and students to be vaccinated. However, based on USG guidance, the University cannot require students, faculty or staff to be vaccinated in order to be on campus.
Faculty, staff and students can schedule an appointment directly with the University Health center to get vaccinated and receive a limited edition t-shirt PLUS a $20 local gift card of choice, courtesy of the President's Venture Fund. While supplies last, options include gift cards to the UGA Bookstore, Starbucks, Chick-fil-A, Fully Loaded and El Barrio. Getting your vaccine is fast, easy, and at no cost to you.
Incentives are for new vaccinations only. Share the word with friends and colleagues!
Faculty, staff and students can also take advantage of vaccine clinics being offered this fall at the Tate Center. The University Health Center is partnering with the Georgia Department of Public Health to administer COVID-19 vaccines at the Tate Center in room 137 from 10 a.m.- 2 p.m. on Aug. 19, Aug. 23-26, Aug. 30, 31 and Sept. 2. Incentives will be available at the vaccine clinics while supplies last.
The Daily Symptom Checker on DawgCheck has been discontinued. However, any faculty, staff or student who tests positive for COVID-19 is still REQUIRED to report their positive test through the online website and follow the guidance provided.
UGA will continue to offer free testing for COVID-19 to all members of the UGA community at the University Health Center. Based on CDC guidance, vaccinated individuals do not need to be tested unless they are symptomatic. Appointments can be booked via the Vet View scheduling process.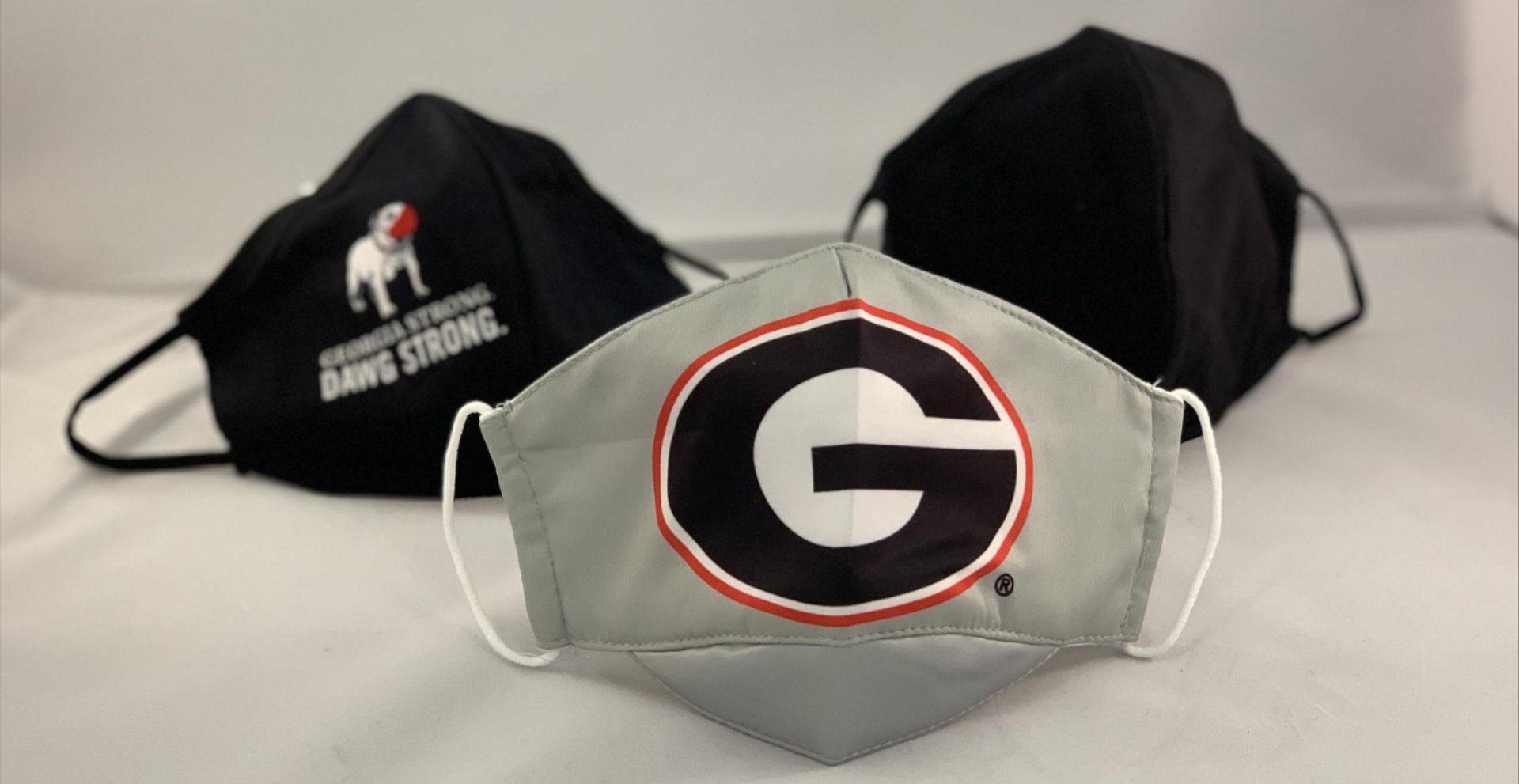 Face coverings and social distancing are not required in campus facilities. However, unvaccinated individuals are strongly encouraged to wear a face covering.
Pursuant to state and University System of Georgia (USG) rules, we cannot ask our students or fellow employees for proof of their vaccination status, and we should not treat vaccinated and unvaccinated individuals differently unless dictated by law or applicable guidance. In addition, students should not be asked about their vaccine status and segregated in a classroom or from other instructor-student interactions (e.g., office hours, group work, field trips, labs, etc.) based on their vaccination status.
However, students may be required by off-campus partnering organizations to wear masks and/or be vaccinated as a condition of participation in experiential learning opportunities such as study abroad programs, externships and delivery of medical services.
UGA has a limited number of face coverings still available in several types and designs. Departments that are interested in having masks on hand can order them at no cost through UGAmart. Orders will be limited to the number of employees in the department or unit. Instructions for ordering face coverings can be found here.
Any students who want face coverings can pick them up at Information Desks in the Tate Student Center and the Miller Learning Center.
UGA senior administrators will continue to consult, as needed, with designated faculty and staff experts on health and safety matters throughout the academic year. The Medical Oversight Task Force will be co-chaired by Dr. Shelley Nuss, Campus Dean of the Augusta University/UGA Medical Partnership, and Ms. Jen Swails, Interim Executive Director of the University Health Center. Many of the health and safety recommendations made by the Preventative Measures Advisory Board in 2020-21 are now standard operating procedures for the University. Therefore, that body—at the recommendation of co-chairs Dr. Lisa Nolan, Dean of the College of Veterinary Medicine, and Mr. John McCollum, Associate Vice President for Environmental Safety—will be on inactive status this fall but on standby for consultation, if needed.
University Human Resources would like to share a reminder of available wellbeing and mental health resources as the university ramps up for back-to-normal fall operations.
As more faculty, staff, students and visitors return to the campus over the summer, our community will be busier and more active as individuals walk, bike, drive and ride the bus on shared road spaces. Remember to give yourself extra time to travel across campus and as traffic increases, remove distractions (phones, headphones, etc.) so that together, we can make all of our roads safer. Safety is our collective responsibility; please keep your head up and Watch for Dawgs!
Click here for class change schedule and transportation resources.