Summer is here and so is the latest Terry alumni news!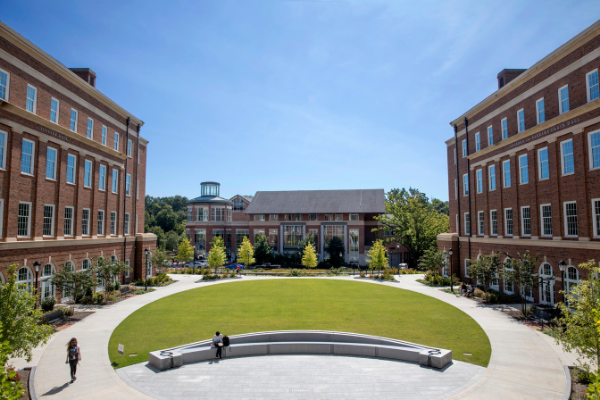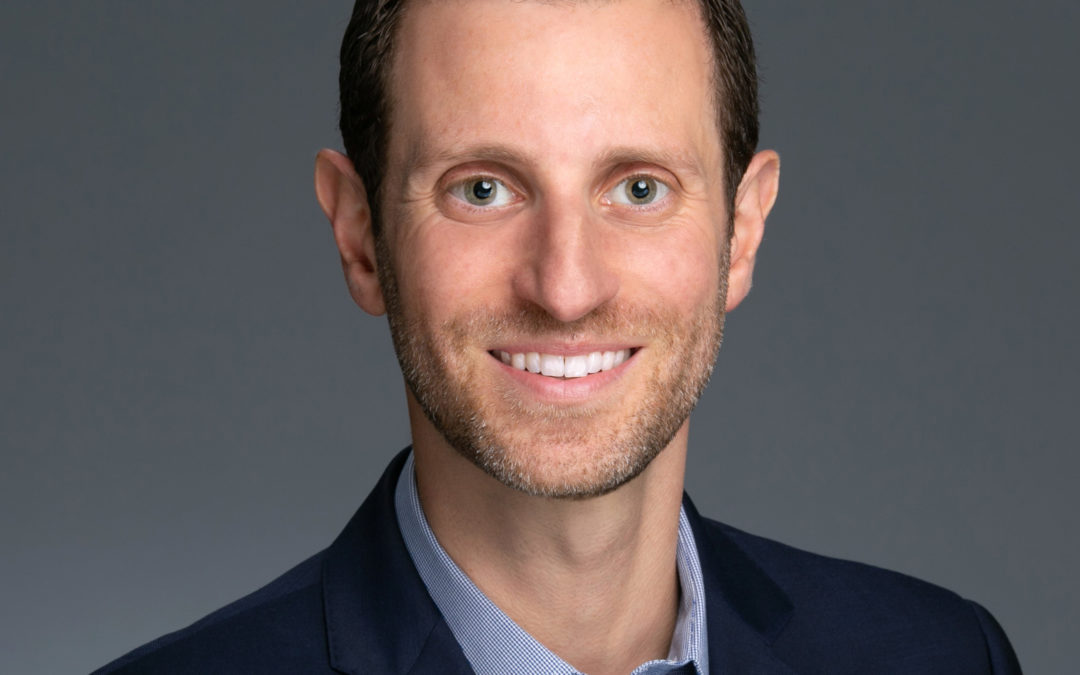 BERN TAKES ON NEW ROLE IN PROPTECH
The Proptech industry has significantly grown since its inception in 2002 and Stuart Bern, BBA '07, has been there since the start. Stuart joined ATTOM Data Solutions in December 2020 where he serves as the Executive Vice President and Head of Corporate Development. When asked about Bern joining his team, CEO, Rob Barber shared, "Stuart's wealth of business development experience and go-to-market strategies will make him an extremely vital asset. His expertise in growing a B2B ecosystem and his proptech knowledge will guide us as we take additional steps to drive market growth and build strategic partnerships."
Prior to his role with ATTOM, Stuart served as the vice president of business development and partnerships at Knock, where he collaborated with the senior leadership team to manage a multitude of organizations and prospective long-term partners. Before Knock, he gained additional experience from leadership positions at real estate firms including CoStar Group and Bloomberg. "I am excited to join the ATTOM family," Bern said. "I look forward to leveraging my previous experience in identifying and building strategic partnerships to continue ATTOM's already tremendous growth and to further scale our business.
As the industry continues to expand beyond real estate into mortgage, insurance, marketing and government clientele, Bern plans to increase the offerings available at ATTOM. "There's so much excitement around the information coming out of this space. There's really no limit to the way this data can be applied and, when you layer in analytics on top of that, you start to be able to see the endless ways in which information can be used to help companies make more holistic and more intelligent decisions going forward." For full press release and information about ATTOM Data Solutions, click here.
Photo Credit: Wendell Brock
JAVA SAGA COFFEE LABELED 'GAME CHANGER'
Alvin Sun, BBA '15, is an Atlanta native, born and raised there by his Taiwanese immigrant parents. Growing up, his mother, Amy Lee, spent many years serving her famous salt and pepper chicken at the Atlanta New Year Festival. Her recipe originated from a family friend she met growing up in Taiwan. This motivated Sun to dream of starting his own restaurant while majoring in business at Terry College. He vividly recalls creating a food truck layout and taping it to the floor at his fraternity house to visualize how it would work. He even had his fraternity brothers take part in standing at various "stations" to ensure that each person would fit inside. Upon graduating, he was able to convince his mother that starting his food truck would be more cost effective than opening the restaurant she had also dreamt of starting.
In 2016, Java Saga Coffee was born. Sun discovered that the coffee sales were not significant enough to maintain enough profit, which is when he decided to incorporate his mother's Taiwanese cuisine to the menu. In February of 2020, Sun was able to move Java Saga to Prep, a kitchen community that supports food entrepreneurs with more than a dozen shared spaces. This allows for startups to operate in licensed kitchens to prepare and serve their products while accelerating their business.
With so many restaurants competing for business, Java Saga is continuing to make its mark on the community. Sun's creation of the ABC fried chicken sandwich is considered a 'game changer'. The name stands for "American-born Chinese" as a nod to his roots and the culture that inspires his menu offerings. The variety of flavors sets itself apart from others with a fusion of gluten-free breaded chicken topped with slaw made from apples, basil, ginger, sweet pickles, and prickly mango-habanero sauce. Atlanta patrons are sure to see more from Sun and Java Saga for years to come.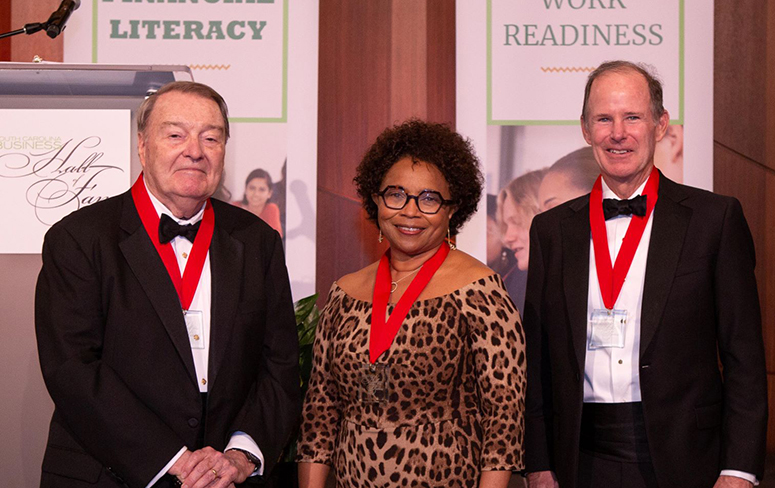 BRUMLEY JOINS BUSINESS HALL OF FAME
The Junior Achievement of Greater South Carolina inducted three new Laureates into the South Carolina Business Hall of Fame. Honorees are recognized for their lifetime contributions to the economic growth in the state. This year's inductees included Frank Warner Brumley, BBA '62, Chairman and CEO of the Daniel Island Company; Marva Smalls, global head of inclusion at ViacomCBS and executive vice president, public affairs, kids and family entertainment brands at ViacomCBS Media Networks; and Richard (Rick) Pennell Jr., president and CEO of Metromont Corporation. These individuals exemplified four core values: integrity, leadership, respect and excellence/history of civic achievement.
Frank Brumley has spent the duration of his career supporting coastal development and historical preservation within the State of South Carolina. In his current role at Daniel Island Company, Brumley has been responsible for leading multiple projects including the development of the Palmetto Commerce Park, Roper Hospital Office Center and the Charleston County Emergency Response Center. He has also dedicated his career to community service through organizations like the Historic Charleston Foundation, Coastal Community Foundation, SC State Chamber of Commerce, as well as a trustee to the Nature Conservancy of South Carolina and Drayton Hall Preservation of Trust. He has also served as a member of the Board Advisors of the Terry College of Business.
To read more about this year's inductees, click here.

CELEBRATING THE CLASS OF 2021
Faculty and staff share encouragement and final thoughts with graduates as they enter the next chapter of their lives. From Dean Ayers, "Congratulations to the Class of 2021 and all graduates of the Terry College of Business! Throughout your time at the University of Georgia, you've dedicated yourselves to the ideals of this institution, committed to the pursuit of a degree from the Terry College of Business, and worked hard to achieve it. This milestone you've reached — graduating from the flagship business school in the state of Georgia — is symbolic of your resilience, as well as your adaptability and resourcefulness. We're not able to be together for our traditional graduation ceremony in Stegeman Coliseum, but we are together in spirit — and tenacious as Bulldogs — unified in our mission, to prepare you to both serve and lead in your professions and communities. We, at Terry, are incredibly proud of your accomplishments thus far, and expect you to go on to do remarkable things. A key outcome of your education, and the experiences you've shared with your classmates, is your readiness to contribute to something greater than yourselves. We encourage you to do good, seek that next challenge, work hard, and find your adventure. You are part of the Terry alumni network now, and as you prepare to leave the University of Georgia, know that UGA and Terry will stay with you forever. Good luck and Go Dawgs!"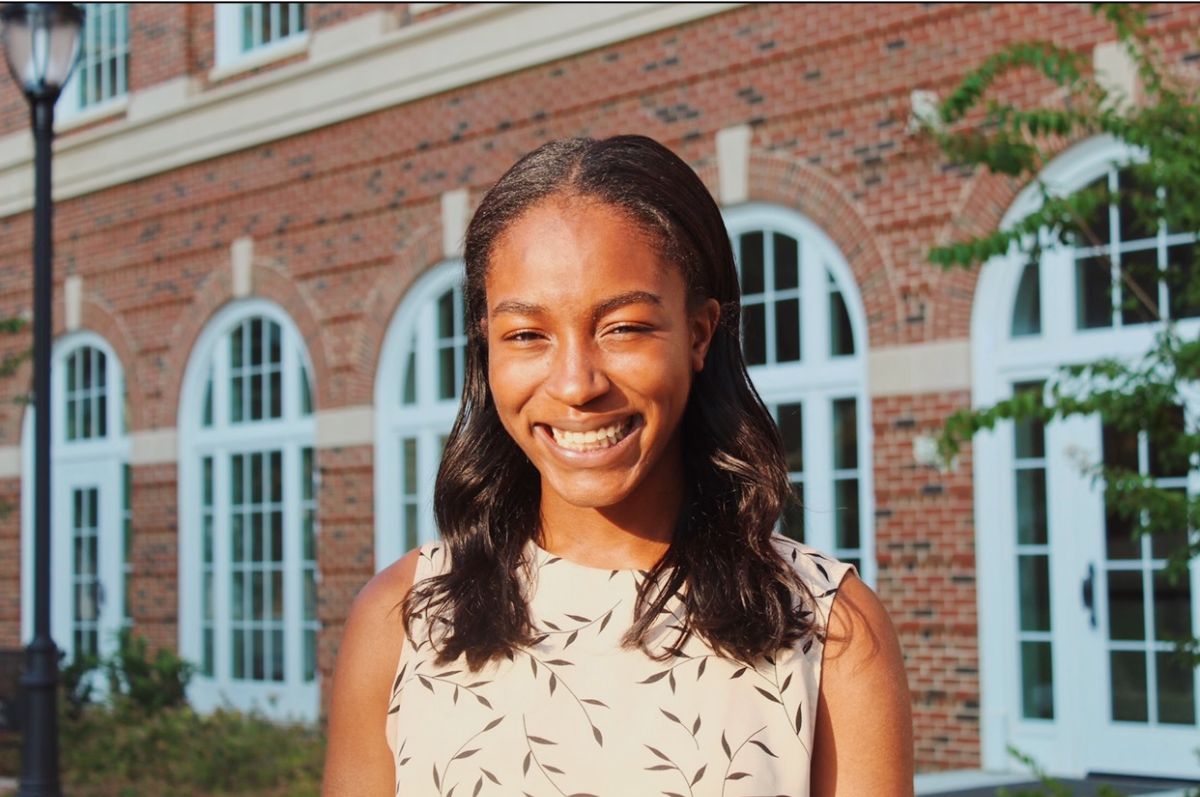 "The number one piece of advice I would give students entering Terry is to network! My management professor once said "it's all about the hands you shake", and I truly accredit this to my success in Terry. Networking is vital for your career development and can be done in numerous ways such as: sitting next to someone new in your major class, joining a business fraternity or club, talking to the Employer of the Day, or simply meeting fellow students in Casey Commons. All of those examples will help bridge the opportunity gaps that many students feel that they face. The more people you build connections with, the more opportunities you will be made aware of which will allow you to become more confident in yourself and what you have to offer!"

Sheyen Chilumuna graduated with a BBA in Finance with an emphasis in Pricing and Valuation. During her time at Terry, Sheyen was part of the UGA Finance Society, National Association of Black Accountants Inc., and Women In Business - UGA. She participated in EY's Corporate Finance Woman of the Year program and will be joining EY full-time post graduation.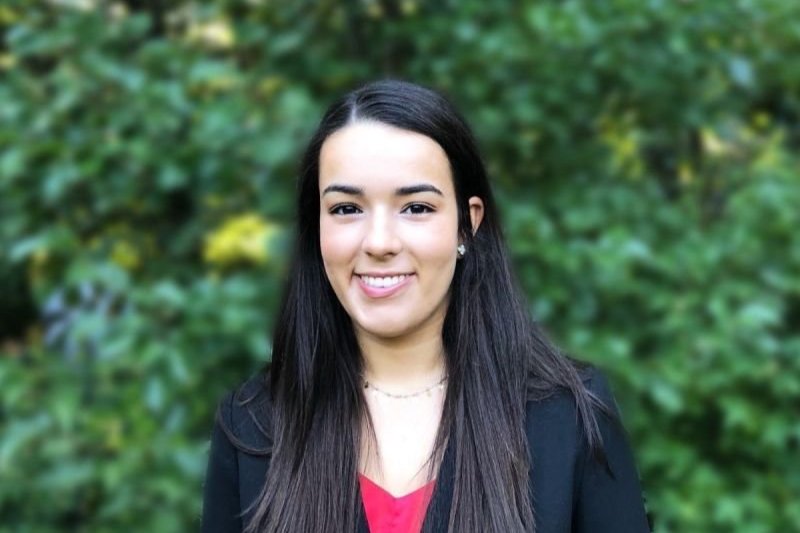 "The best piece of advice I have received thus far is to always seek experiences to learn and challenge yourself. This was important for me to keep in mind throughout college when choosing which organizations to involve myself in, which internships and jobs to apply for, and which leadership positions to run for. I plan to keep this mindset as I head into my career after graduation. There is always something new to learn!"

Ana Lavandero received her undergraduate degree in Management with an emphasis in Operations and Supply Chain Management. She served as President of the UGA Supply Chain Advisory Board and was a member of Delta Sigma Pi - Professional Business Fraternity, Women In Business - UGA, and Kappa Delta Sorority. This past summer, Ana worked with Deloitte as a Program Management Intern, where she will be returning after graduation.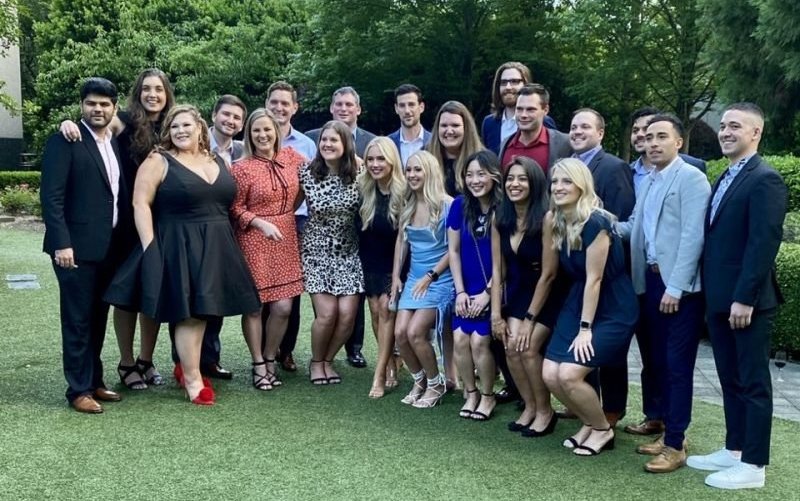 Members of the Class of 2021 Professional MBA cohort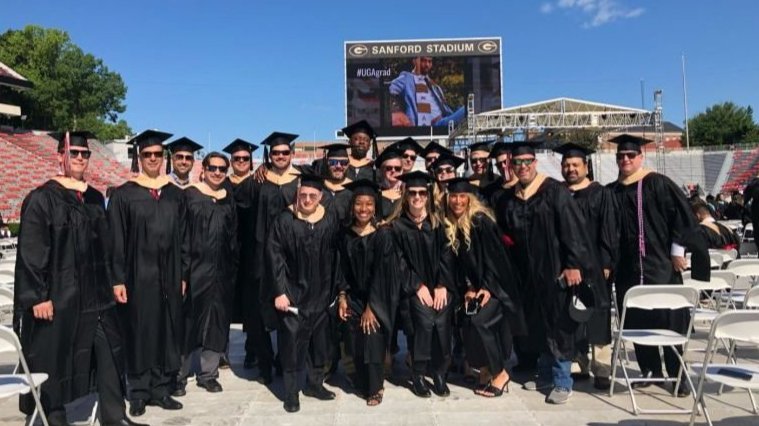 Class of 2021 Executive MBA graduates
Class of 2021 - Masters of Business Analytics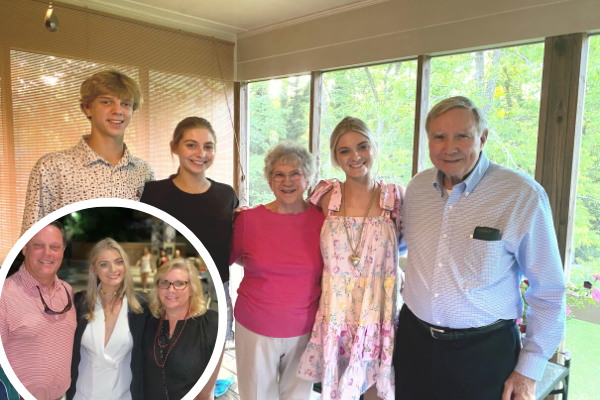 BULLDOG LEGACIES CONTINUE WITH CLASS OF 2021
Collier Barksdale graduated Suma Cum Laude from the College of Family and Consumer Sciences. While in school, she started her own business, Collier Barksdale Design and will be moving to New York in June to begin a career in Fashion Design with Anna Sui. Her mother, Laura White Barksdale, BSFCS '91, MEd '96 a fellow FACS alumni. Her father, Andy Barksdale, BBA '89, MBA '93, is an Emeritus Board Member and graduate of the Terry College, along with her grandfather Hiram Collier Barksdale, Sr., BBA '48, and grandmother, Norma Golden White, BBA '63. Collier's sister, Morgan, is a rising senior in the Terry College, majoring in finance.
Alumni Board member, Brian Thomas, BBA '88 poses outside of the Terry Business Learning Community with his sons Bradley (left) and Bryce (right) Thomas. Brian and his wife, Kathy Thomas, BSED '88, are proud to see their boys continue the tradition of red & black diplomas!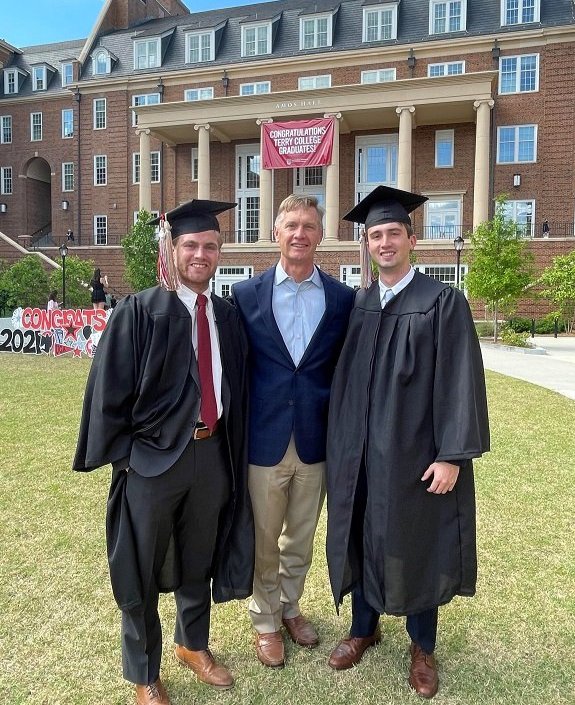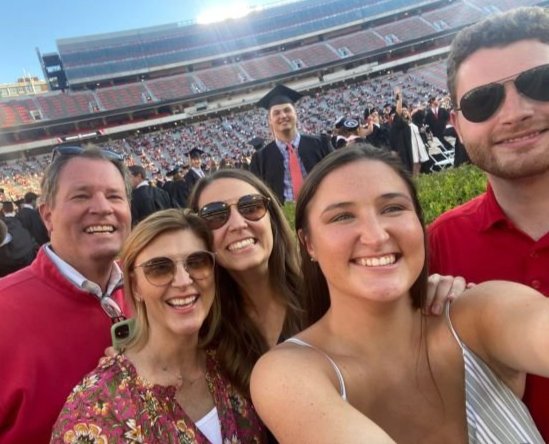 Ben Walker, BBA '21 continues the Bulldog legacy as he joins his fellow alumni for a photo op at the 2021 UGA Commencement Ceremony. Pictured above is Ben's father, Bob Walker; mother, Sarah Walker, ABJ '82; sisters, Maggie Walker, BSED '16; and Katherine Walker, AB '22.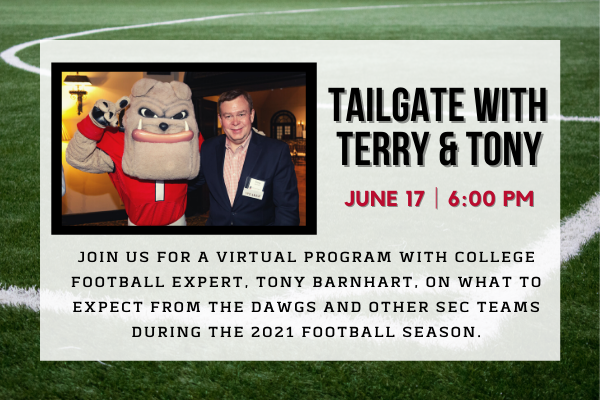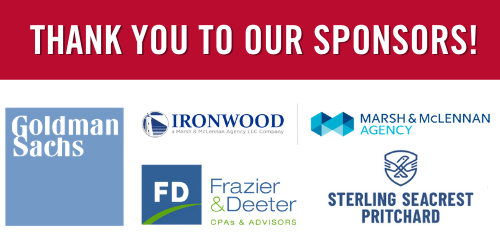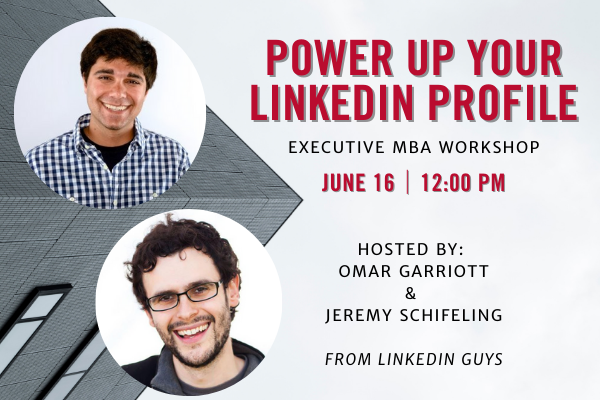 EMBA Alumni - join the career management team for a professional development opportunity! Learn how to amp up your LinkedIn profile and personal branding so that you attract the attention of companies and professionals in your industry and field of expertise. You may not be actively seeking a new position, but a strong LinkedIn profile will always be out there working for you. Learn the best techniques for connecting with others you'd like to add to your network, so that when you're ready to move up, you have relationships in place to support you.

You may have heard about 10 for Terry in recent years. The 10 for Terry program offers a unique way to donors to give back with a monthly gift of $10 to the Terry Excellence Fund. Here are 10 reasons you should join the movement! Join here today: tenforterry.com

Follow us on social to see what's happening with Terry alumni!
Have news to share with us?
Let us know!
Click here to send us a message.
Copyright © 2021 Terry College of Business
Our mailing address is:
Terry College Office of Development & Alumni Relations
University of Georgia
600 S Lumpkin St
Athens, GA 30602