Stay connected virtually with the latest Terry alumni news!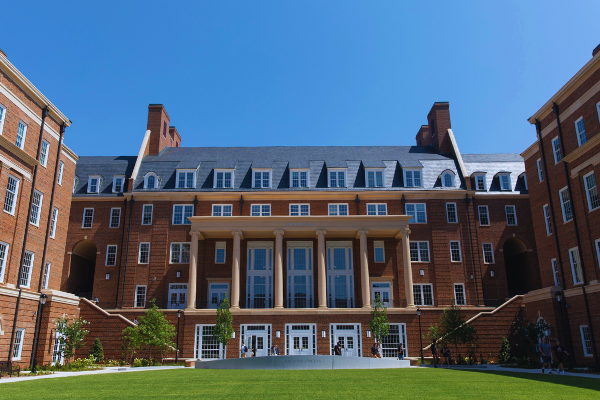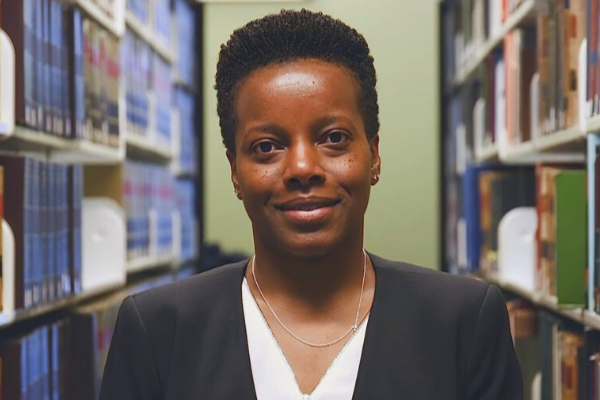 EMBA ALUMNA APPOINTED GLOBAL HEAD OF DIVERSITY, EQUITY & INCLUSION
Assurant, Inc. recently announced that Alecia Bailey, MBA '18 would take over as Global Head of Diversity, Equity & Inclusion. Bailey was most recently serving as vice president, Global Housing Operations. In her new role, she will lead efforts to define and execute Assurant's Global DEI strategy and programs. "Diversity, equity and inclusion has been integral to our business success and especially to our role as an industry innovator," said Assurant CEO Alan Colberg. "Alecia's extensive experience leading our business operations within Global Housing, coupled with her track record of recruiting and developing diverse talent, makes her an ideal candidate to take on this important role at Assurant."
Bailey has been with Assurant since 2013, where she has continued to elevate her career by advancing her role with the company. While at Assurant, she received her Executive MBA from the Terry College of Business, as well as her Juris Master from Emory University School of Law.
"I am honored and excited to be selected to lead Assurant's diversity, equity and inclusion efforts, putting a sharp focus on the importance of a diverse and inclusive work environment and its direct connection to how we innovate and deliver for clients and customers across the globe," said Bailey.
For full press release, please visit Assurant.com.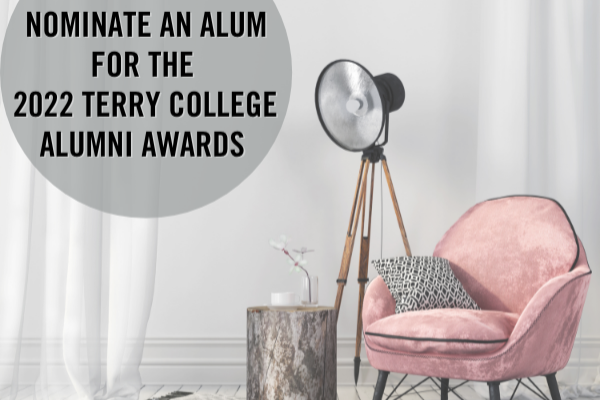 Each year, the Terry College recognizes two Distinguished Alumni and one individual as our Outstanding Young Alumnus. Nominations are currently being accepted for the 2022 Terry College Alumni Awards. Selected honorees will be recognized at the Terry College Gala on Saturday, April 30, 2022. The deadline to complete your nomination is Sunday, August 15, 2021. Criteria for the awards can be found on the Gala website.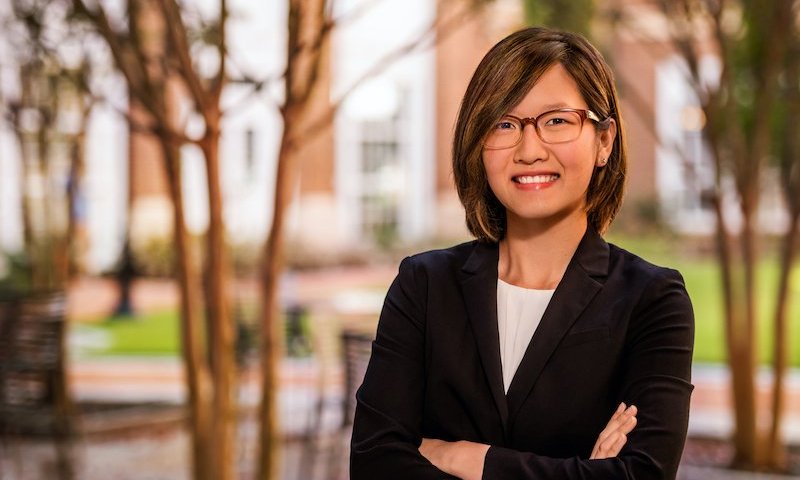 TERRY PH.D. STUDENT WINS RESEARCH AWARD FOR THIRD YEAR IN A ROW
Lan Anh Nu Ton received the William O. Bearden Doctoral Student Research Award during the 2021 Southeast Marketing Symposium this Spring. Her recognition marked the third year that a Ph.D. student in the Department of Marketing has won. Marketing Ph.D. candidate Youngtak Kim won the award in 2020, and Ph.D. students Vincent Zhang and Seoyoung Kim shared the award in 2019.
The Bearden Award was created in 2007 to recognize the best research coming out of marketing doctoral programs. Ton received the award for her research over the impact of packaging design on consumer purchasing. She, along with marketing professors Rosanna Smith and Julio Sevilla, used both experiments and data from a national grocery store chain to examine when and why consumers gravitate toward products in packages with simple designs.
For the full story and more articles on student news, visit Terry News.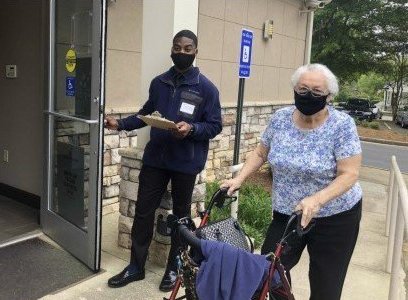 UGA VITA PROGRAM HAS RECORD-BREAKING YEAR
The University of Georgia Volunteeer Income Tax Assistance (VITA) program has worked with Georgia United Credit Union to provide free tax preparation assistance to individuals and families with low to moderate income, those with disabilities and the elderly for over 15 years. Current students majoring in financial planning at FACS and accounting at Terry are certified tax preparers by the IRS and receive academic credit for participating in the program. This year, students were able to help Georgia taxpayers file more than 1,500 federal and state tax returns and save about $600,000 in preparation and filing fees, through in-person and remote sessions. Of the 1,500 federal returns filed, 808 were prepared through the virtual channel, the first time in program history returns prepared remotely exceeded in-person returns. In total, 130 students were able to service 1,614 clients across 70 counties. Of these individuals, 93 students were financial planning majors, 36 were accounting majors, and 1 student was from the School of Social work.
The full Volunteer Income Tax Assistance program 2021 tax season impact report is available here.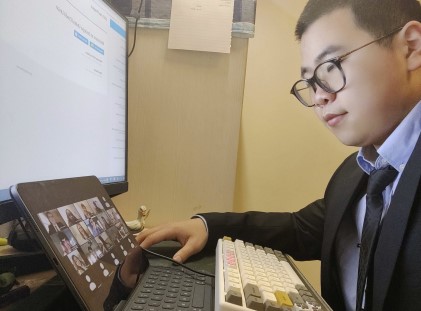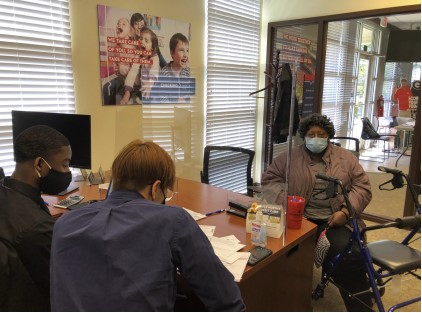 We recently hosted our 2nd Annual Terry Summer Series: Career Skills workshop, a 3-part program led by distinguished alumni professionals covering the career pathway from networking, to building a resume, to the interview process, and then job negotiation. We want to thank Rennie Curran, BBA '17, LaShonta Drinks, MBA '98, and Melanie Brasher, MBA '90 for their informative presentations and engaging Q&A discussions. We are grateful for the support of our Terry alumni network that allows us to continue bridging the gap for current students to become working professionals. Sharing your time and talents provide exclusive opportunities for students to gain insight from individuals who have been in their shoes. If you are interested in a potential guest speaking opportunity, please fill out our survey for a chance to get more involved.

Looking to sharpen your leadership skills? Executive Education at Terry College is now offering a virtual series through LinkedIn Live! Executive Edge features discussions with corporate thought leaders and business school faculty, offering in-depth previews of our cutting-edge executive programs. These sessions will cover a variety of ways Executive Education can help you tackle today's most pressing business topics, including data analytics, cloud computing, organizational change and more.
Join us on LinkedIn Live, Wednesday, July 28 for the first event in the series, "Certified Financial Planning" with Dan Madden, Greene Consulting.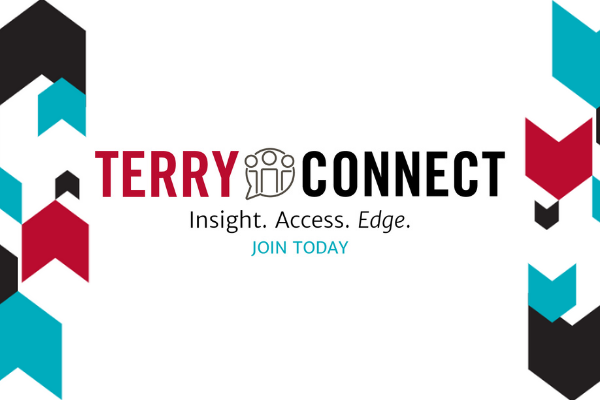 TerryConnect is the online platform for current Terry students and fellow Terry alumni. You can connect with members by participating in discussion boards and joining affinity groups! Your engagement helps open doors for our students and shapes the Terry experience.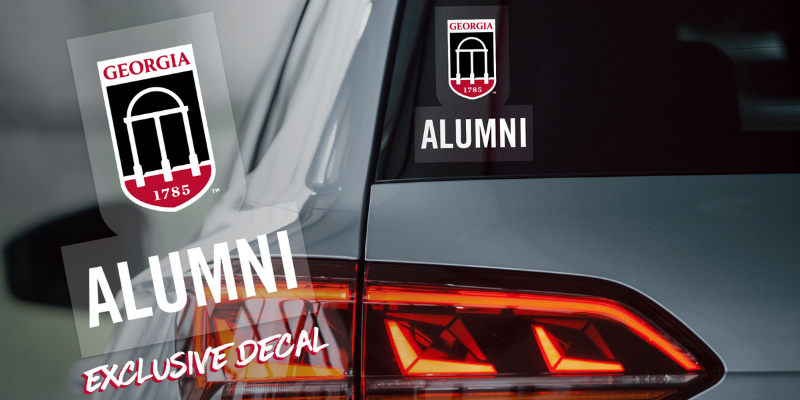 As we wrap up another fiscal year, we are so grateful for the support of alumni and friends. Your contributions allow us to continue our mission of educating future business leaders at the Terry College. Have you made your annual gift yet this year? Those who make a gift before June 30th will receive an exclusive UGA alumni decal! Make your gift today!

Follow us on social to see what's happening with Terry alumni!
Have news to share with us?
Let us know!
Click here to send us a message.
Copyright © 2021 Terry College of Business
Our mailing address is:
Terry College Office of Development & Alumni Relations
University of Georgia
600 S Lumpkin St
Athens, GA 30602