A Glorious New Year for Georgia!
What a way to start a new year!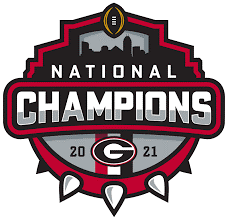 The entire Bulldog Nation is on top of the world! Die hard fans were completely excited to witness the Georgia Bulldogs win the 2021 National Championship game in Indianapolis, IN. Congratulations, Bulldogs! More...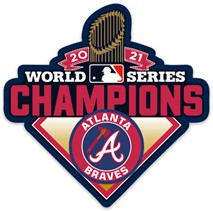 The entire state of Georgia is celebrating a record winning season in baseball! Congratulations to our Atlanta Braves on clinching the 2021 World Series Championship title! More...
Recommended Record Count for Emails
Our GAIL IT team is sharing a recommendation with all GAIL users that send emails through GAIL email channels. It is recommended that you keep emails to around 50,000 recipients for maintaining general system performance and efficiencies. This recommendation is in alignment with other vendors where they do actually set hard limits on their platforms. If you have an email communication going to audiences greater than or equal to 50,000, you are asked to reach out to ASKIT@uga.edu to share a "heads up" prior to hitting the send button. Additionally, if your audience is larger than 50,000, separate emails should be considered and you can request assistance in breaking those up by sending an email to ASKIT@uga.edu.
A total of 2,576 graduates have been updated in GAIL and are ready to be used in your mailings and reports.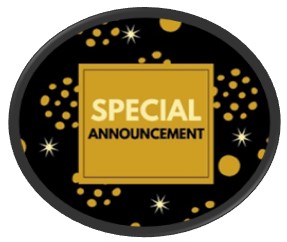 Event Invitation Tracking Tools
As shared in last month's Tips & Tricks, enhancements to the Invitation / Communications feature are now complete and available in GAIL! You are now able to see which selections (by name) you used in your event invitation, which solicit codes you chose, and which exclusion selections, if you chose any. This is something that we've needed and wanted for a long time and we are excited to have this available to us! More...
Office of Business Engagement & Innovation
A new Interaction Category and a new Attribute Category of Office of Business Engagement have been added to GAIL. These have been created for the use of the OBE office specifically, and not to be confused with existing Engagement categories and options.
In Person GAIL classes have returned!
You can now find in-person GAIL training options on the GAIL Resources class registration page. Virtual/MS Teams/Zoom classes will continue being offered, as well.
The GAIL Steering Committee is tentatively scheduled to meet again Wednesday, March 9, 2022. As always, if you have anything that you would like your s/c/u representative to share at the meeting, please reach out to them a few weeks ahead of time. Thank you!
Want to submit an article for next month's Tips & Tricks?
Contact Cindy Bond or Eric Schmidt.
Office of Client Services | Advancement Services
Development and Alumni Relations